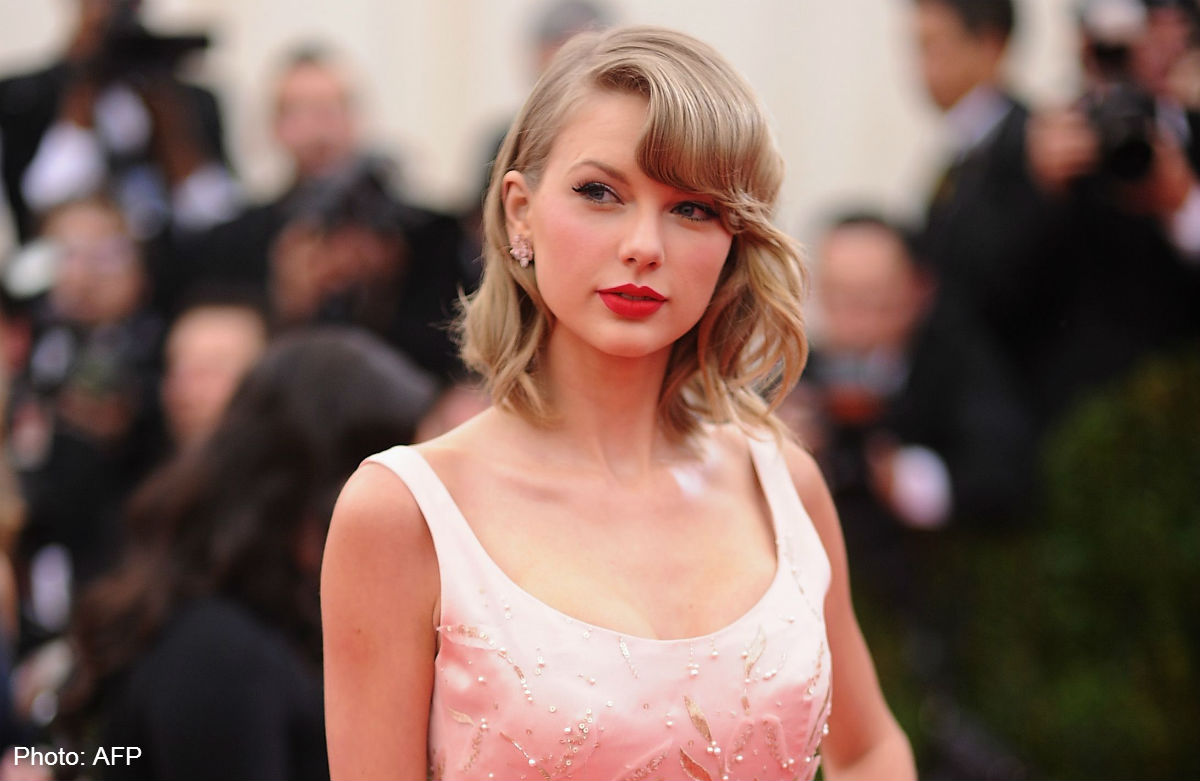 Moving more decisively away from her country roots, Taylor Swift has released a danceable pop album that the beleaguered record industry hopes will be the year's top seller.
Called 1989, the year the soon-to-be 25-year-old American music phenomenon was born, her fifth album is accompanied by a methodical marketing campaign that ranges from product tie-ins to meetings with lucky fans.
Swift, who moved as a child to Nashville and released a debut album with a country base when she was just 16, shifts firmly into pop mode on the latest album by trading her guitar for a synth sound that would, in fact, have sounded familiar in 1989.
The singer - whose break-ups with celebrity boyfriends have delighted tabloids - once again taps into her personal life for her lyrics, but on 1989, the tone is often cheeky and plainly cognisant of the media glare upon her.
"I go on too many dates / But I can't make 'em stay / At least that's what people say," she sings with a chuckle on the album's first single Shake It Off, which is driven by an infectious funk rhythm.
She teamed up for Shake It Off and several other 1989 tracks with Swedish producers Max Martin and Shellback, who worked with her on We Are Never Ever Getting Back Together, her chart-topping song from her last album Red in 2012.
Martin has written or co-written some of the major hits of the past 20 years by bubblegum pop stars such as the Backstreet Boys, 'N Sync and Britney Spears.
On Monday, Swift, appearing on ABC's Good Morning America to promote the album, declared that 1989 was her best work.
"It's always important to remind your fans why they started listening to you in the first place but, on a new album, give them something truly new," she said.
"I could have made Red twice, done the same thing over again. Instead, I decided to go in a completely different direction."
Billboard said the industry was forecasting that her album would sell 800,000 to 900,000 copies in its first week, which would make it the biggest release since Justin Timberlake's The 20/20 Experience in March last year.
The album was leaked online several days in advance. It was listed on file-sharing sites under the title "album inconnu", French for "unknown album", raising suspicions that the leak occurred in the French-speaking world.
But many fans insisted on social media that they would wait for Monday's official worldwide release, a loyalty that may be attributed to the star's assiduous attempts to cultivate her "Swifties".
The singer has enclosed five different sets of Polaroid pictures in the CDs as a way to encourage collectors. Early buyers of the CD would get codes for a lottery to meet Swift, who is also collaborating with a fast-food chain and soft-drink maker for the album's release.