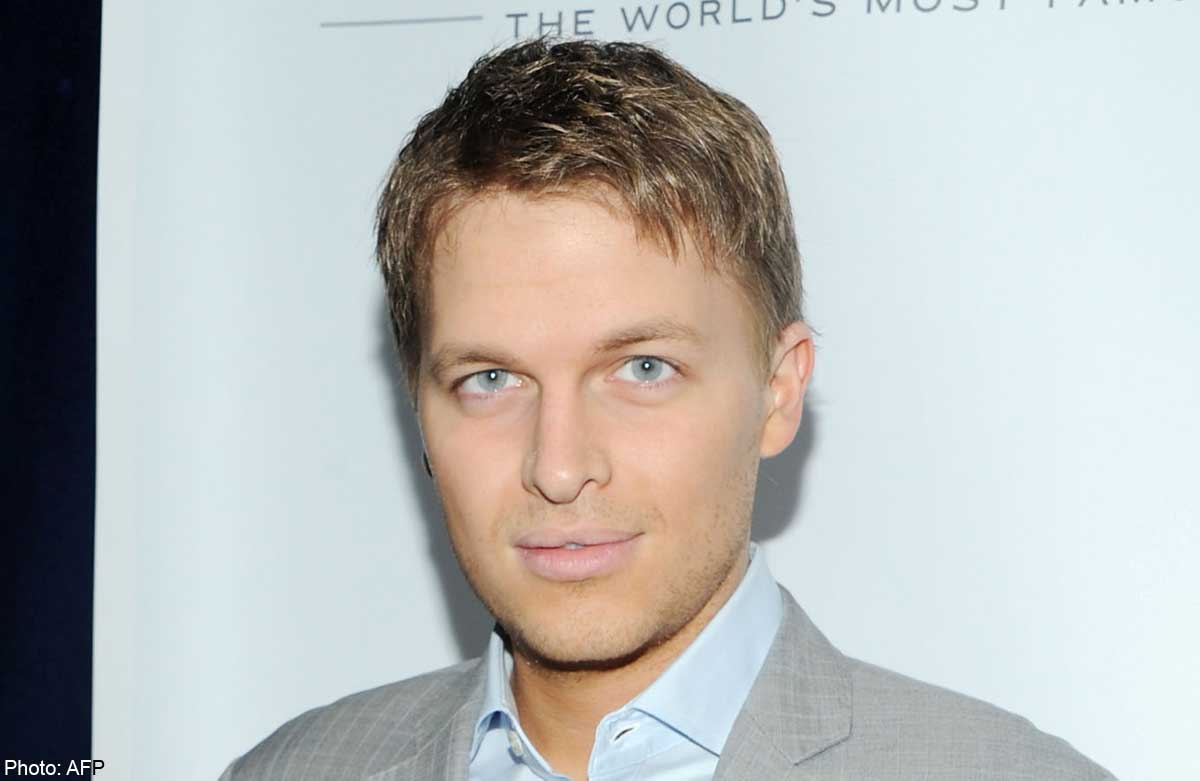 NEW YORK - At just 26, Ronan Farrow is already a high achiever even among the offspring of celebrity parents - an activist and Twitter darling made famous by the soap opera of family scandal.
On Monday, the child of Mia Farrow and Woody Allen - or "possibly" of Frank Sinatra - kicked off his latest venture: a TV show seeking to change the face of cable news.
For an hour a day, the "Ronan Farrow Daily" on left-leaning network MSNBC will seek to go behind the headlines of top US and foreign stories, to educate viewers and campaign on issues.
His first "call for action"? Highlighting the $1.2 trillion he said 40 million Americans owe in the form of student loans.
Farrow urged viewers to put a face to this struggle, by writing their name and what they owe, then taking a "selfie" and tweeting it to the show's #RonanDaily account.
Farrow told "The Daily Show with Jon Stewart" that it was about giving his generation a fresh alternative to traditional TV news.
"The good stories kind of leave you at the side of the road afterwards. What do you do with the information? And I think for my generation of news viewers you want the extra stuff," he said.
"So my idea with this show is you mobilize people."
Monday's show led with a report from Ukraine, an explainer on US policy and also asked viewers to vote on whether President Barack Obama or Russian leader Vladimir Putin outperformed each other.
It touched on anti-gay legislation, selling pot and legislation in the state of Kansas that would allow children to be spanked - taking a liberal slant that will likely not find resonance country-wide.
Smart and 'sexy'
As a UNICEF spokesman, Farrow was an advocate for women and children caught up in the conflict in Sudan's Darfur region. He went on to work in Afghanistan and Pakistan for late US envoy Richard Holbrooke before becoming an adviser for then secretary of state Hillary Clinton on global youth issues in 2011. If that weren't enough resume fodder, Farrow - who is a lawyer - went to university at the mere age of 11. He graduated from the prestigious Yale Law School at 21 and won a coveted spot in Oxford as a Rhodes scholar. Cleverness aside, his piercing blue eyes and tousled blonde hair made him one of People magazine's top 12 sexiest men in 2013.
No longer speaks to father
With more than a quarter of a million followers, Farrow is a prolific tweeter, popular for his witty one-liners not least in response to his family's public scandals. There is endless public interest in his home life. One of 14 brothers and sisters, most of them adopted from all over the world, he is the only biological child of Mia and Allen.
His parents' relationship imploded in spectacular bitterness when Allen began an affair with Mia's adopted daughter Soon-Yi and Ronan Farrow no longer speaks to his father.
When Mia dropped a bombshell in October saying that Ronan's father could "possibly" have been first husband Sinatra, Farrow tweeted: "Listen, we're all *possibly* Frank Sinatra's son."
"Happy father's day - or as they call it in my family, happy brother-in-law's day," was another of his tweets to go viral.
Farrow has also sided with his sister Dylan's claims that Allen molested her when she was seven. Allen has repeatedly denied the allegations, most recently in an editorial in The New York Times.
Proud mom Mia took to Twitter on Monday, posting screen grabs of her suited son from the set and a shot of him looking angelic as a child with the caption: "He's still my baby."