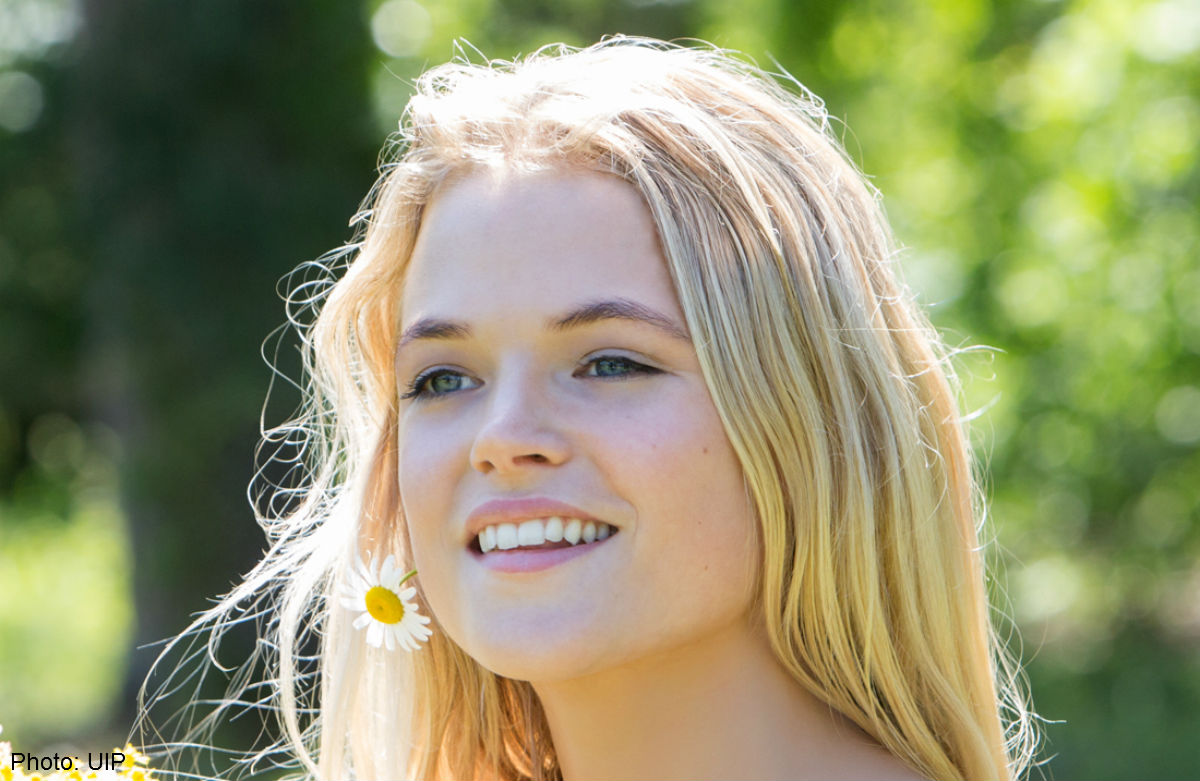 1. Name Game
She was extremely convincing as an all- American teenager in last year's horror flick Carrie, but Wilde, 24, isn't even a Yank.
Gabriella Wilde is her stage moniker chosen in honour of Irish writer Oscar Wilde.
Her real name (see Fact File) reveals that she is a true-blue aristocrat, a descendent of the UK's Gough-Calthorpe barony.
Well-connected to the British Royal family, this high society blonde beauty also has close ties to Brit magnate Richard Branson.
2. Leading Lady
As someone born with a silver spoon in her mouth (her father is a property tycoon), she's perfect for playing upper-class Jade Butterfield in Endless Love, opening here on Thursday. The romance, which stars fellow Brit Alex Pettyfer (above) as her love interest, is her first Hollywood leading role.
A remake of the 1981 Brooke Shields movie, the story follows a young star-crossed couple from opposite spectrums of society.
3. Building Chemistry
Endless Love thrives on Wilde and Pettyfer's onscreen chemistry, which director Shana Feste wanted to establish before filming.
Said Wilde: "It was very important for Shana to make a movie that was truthful, so we had a lot of rehearsal time."
4. Model Behaviour
Wilde was spotted by British supermodel Naomi Campbell at the age of 15 - in a toilet of all places.
"(Naomi) took Polaroid photos of me in the loo; I was terrified!" Wilde told GQ magazine.
Following that chance encounter, she was signed by Campbell's agency and has since established herself as a successful working model, appearing in high-profile Topshop, Lacoste and Abercrombie & Fitch campaigns and being a spokesman for Burberry.
5. Baby Time
Wilde is engaged to UK musician Alan Pownall of indie band Pale, and the couple are reportedly expecting their first child this month.
joannes@sph.com.sg

Get The New Paper for more stories.