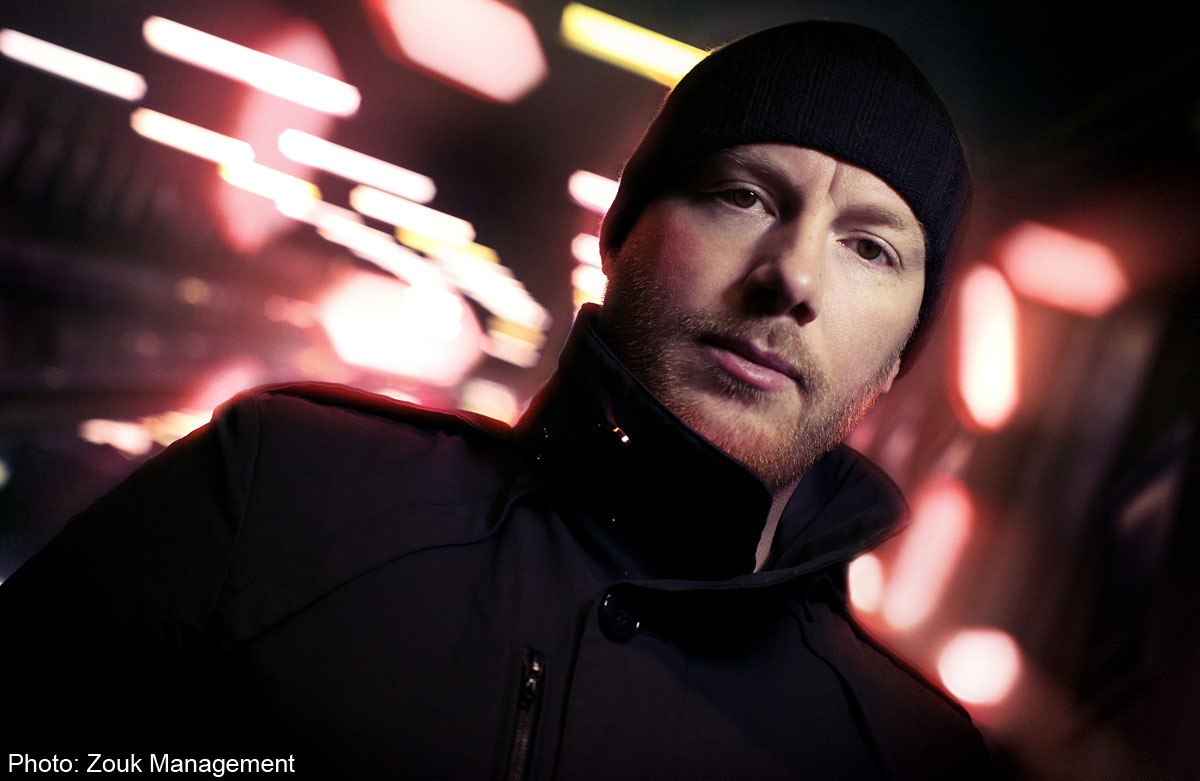 SINGAPORE - For any DJ who wants to get his music heard and reach a wider audience, touring is essential.
But it is an awfully difficult task for Swedish DJ Eric Prydz, a musicmaker who is known for having an intense fear of flying.
So flying thousands of miles to spin at Zouk Singapore on Friday night for his first show in Asia is a big deal.
Prydz, 37, tells Life! over the telephone from Australia, where he is currently touring: "Obviously, the worst thing I can think of is flying... I've no idea how I got it, just always had it. There are other ways of getting around, and I'm really happy to be able to do things the way that I do now, so it's better than nothing.
"But every now and then, I have to do it, otherwise I wouldn't be able to be here right now."
The underground techno and house DJ, who is married with two children, has been known to take 21/2 days to travel across Europe by boat and train to get to rave haven Ibiza in Spain.
He is probably best remembered for his 2004 hit single Call On Me, a club anthem which sampled Steve Winwood's soul-pop song Valerie, that topped the UK singles charts for weeks.
He followed that hit by becoming one of the few music producers to get clearance to sample iconic rock band Pink Floyd in his tunes.
In 2006, he dropped Proper Education, a progressive house remix of Pink Floyd's Another Brick In The Wall.
Since then, the DJ has accomplished much more in his career, launching an underground techno label (Mouseville) and a house music label Pryda, which celebrates its 10th anniversary this year.
Prydz, who relocated to Los Angeles in 2012, says he is hoping to release a new studio album to coincide with the 10th anniversary of Pryda.
When asked what his new album will sound like, he says with a sheepish laugh: "No, I don't want to give anything away."
However, he adds that he is inspired by "people I meet every day, new places I go to".
The best way to check out his new work is to probably see him in the flesh, as he says his music "is all made for me to play in my set, so that's why there are tracks that I don't release; I only play them live".
Indeed, Prydz is known to take a while - sometimes up to three years - to release a new song.
"It's because I don't necessarily make music with the intention of releasing it. I make the music that I feel is missing in my record box at the moment."
Besides, he adds, "it's fun to go do shows for people who don't know what to expect because they know they're going to hear music that they don't hear every day".
Prydz is pumped about his set at Zouk, which he has heard "so many crazy stories" about.
"It's been a long time coming; I've never been to Singapore, so I'm quite excited."
His most horrible experience DJ-ing live was back in 2001, when he was spinning at a club called Rainbow Room in Stockholm. Someone had thrown up in his record bag.
"It was towards the end of the night, 4.30am, and I was reaching to take another record. I noticed that there was something strange in the record bag," he says.
"Someone had thrown up all over my records. I had to run to the toilet with the three last records and wash them under water before I played them."
Book it
ERIC PRYDZ PRESENTS PRYDA
Where: Zouk, 17 Jiak Kim Street
When: Friday, 10pm
Admission: $28 for women and $35 for men (includes two standard drinks

Get a copy of The Straits Times or go to straitstimes.com for more stories.