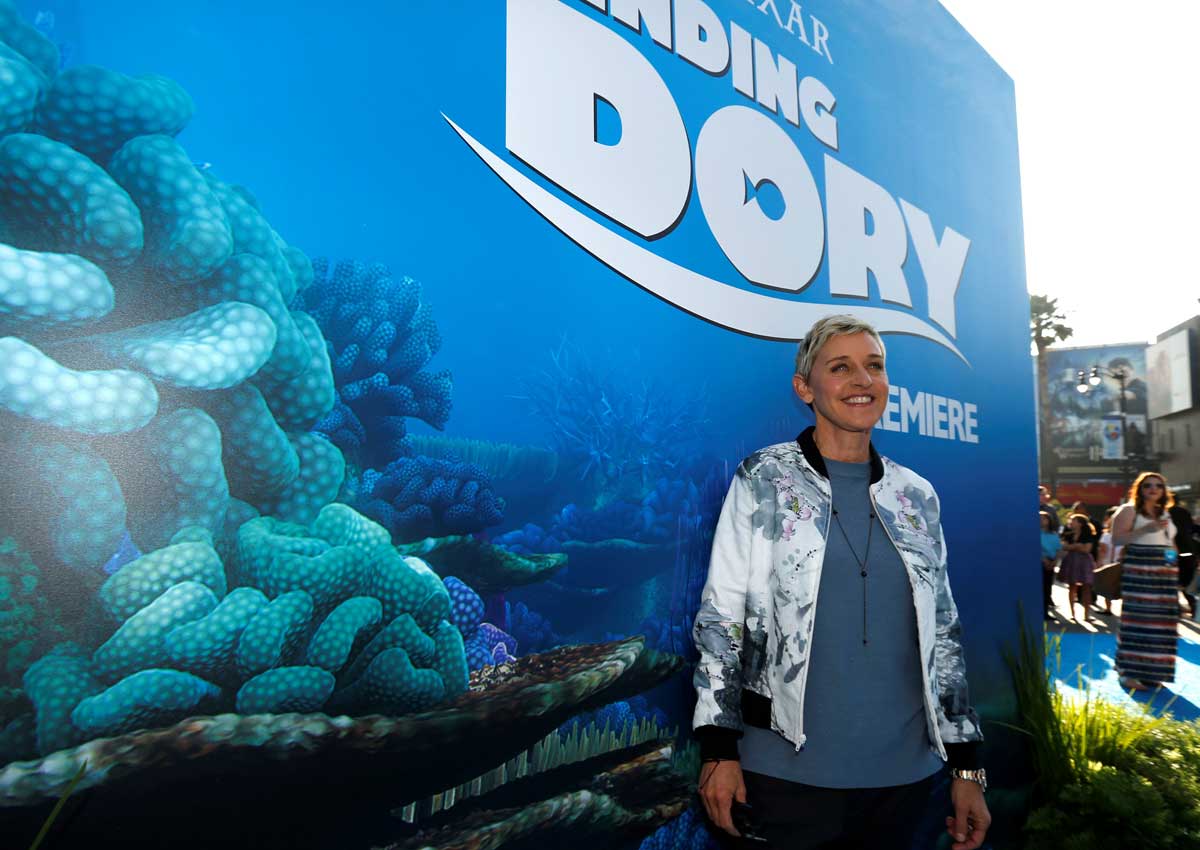 LOS ANGELES - Pixar's "Finding Dory" swam past the competition at the box office during the holiday weekend, besting a handful of new releases including Steven Spielberg's "The BFG," industry figures showed Tuesday.
"Dory," voiced by Ellen DeGeneres, follows a forgetful fish on a quest to find her parents, much as she did as a supporting character in the 2003 animated hit "Finding Nemo." The film, only in its third week in theatres, made $41.8 million (S$56.6 million) during the July 4 holiday weekend, for a total of $371 million in the United States since its debut.
"Dory" stole weekend glory from three new releases, including "The Legend of Tarzan," based on the early 20th century novel by Edgar Rice Burroughs.
It made $38.5 million at the box office.
In third was "The Purge: Election Year," a gruesome sci-fi action horror film about an annual ritual in which crime, including murder, is allowed for 12 hours.
The third instalment of the "Purge" series follows a police officer (Frank Grillo) who is tasked with protecting a senator who is running for president (Elizabeth Mitchell) while she is targeted for death after vowing to end the bloody ritual.
The film, timed to coincide with the 2016 election year, comes just months before Americans cast their votes in November for the next president. It earned $31.5 million.
"The BFG," a fantasy adventure adaptation by Spielberg of the beloved Roald Dahl classic about a girl who befriends a giant, came in fourth with a disappointing $18.7 million, according to industry tracker Exhibitor Relations.
The box office results were released following the US Independence Day weekend.
The timely "Independence Day: Resurgence," dropped to fifth place for its second week in theatres, cashing in $16.7 million.
A sequel to the 1996 humans-vs-aliens summer blockbuster, the latest instalment is a second helping of space invaders and special effects that has been widely panned by critics.
"Central Intelligence" was sixth at the box office, with $12.5 million. The action-comedy about a spy who recruits a high school buddy for a caper stars Dwayne "The Rock" Johnson and Kevin Hart.
Rounding out the top 10 films of the weekend were:
"The Shallows" ($8.7 million)
"Free State of Jones" ($4.1 million)
"The Conjuring 2" ($3.8 million)
"Now You See Me 2" ($3.0 million)