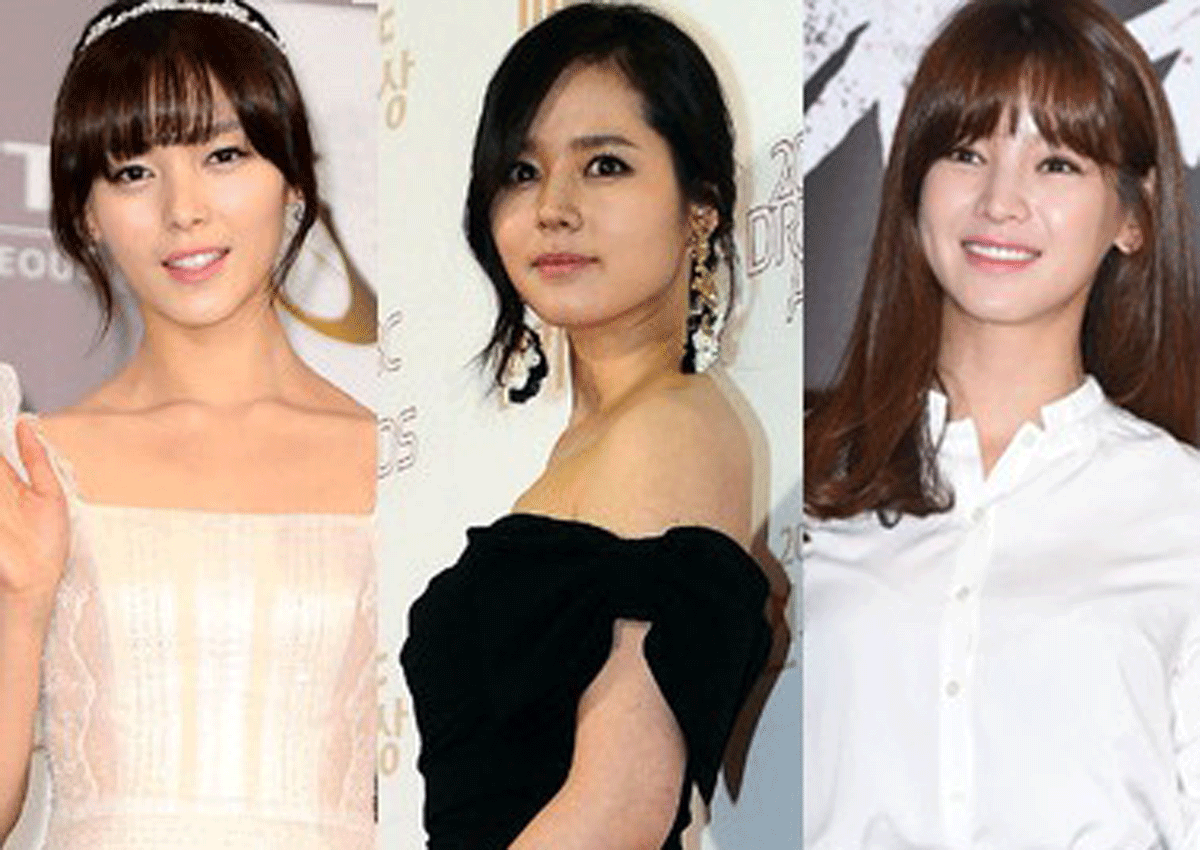 Childbirth is a blessing to any family, and Korean celebrities are no exception. Korean actress Jun Ji-hyun was the first to be blessed this year, with the news that she gave birth to a baby boy on Wednesday. Many more Korean stars are also expecting in 2016.
Sunye, former member of Wonder Girls, 26

Photo: JYP Entertainment
Sunye walked down the aisle with missionary James Park in January 2013 as a member of girl group Wonder Girls. Already the parents of a 2-year-old daughter, the couple are expecting their second child in April.
Han Ga-in, 34

Photo: Osen
Actress Han Ga-in made her pregnancy public in November 2015. The 34-year-old Han is now 30 weeks pregnant. Since marrying actor Yeon Jung-hoon in 2005, she is expected to give birth to her first child in April. Han is abstaining from any kind of stressful activity, as she previously suffered miscarriage in 2014.
Jeong Ga-eun, 37

Photo: Tipping Entertainment
Actress Jeong Ga-eun revealed that she was pregnant when she unveiled her plan to tie the knot with a businessman on Jan. 30. The 37-year-old Jeong is currently 16 weeks pregnant. She is expected to have her first baby in July.
Ahn Sun-young, 39

Photo: Lael Wedding
Two years after actress Ahn Sun-young wed a businessman in a private ceremony in October 2013, Ahn revealed to the public that she is expecting her first child. She is set to give birth between June and July.
Kang Sung-yeon, 39

Photo: Osen
Actress and songstress Kang Sung-yeon said on a Tuesday episode of JTBC entertainment TV show "TwoYoo Project-Sugarman" that she is four months pregnant with her second child. Kang tied the knot with jazz pianist Kim Ga-on in January 2012. They have a 1-year-old boy.
json@heraldcorp.com