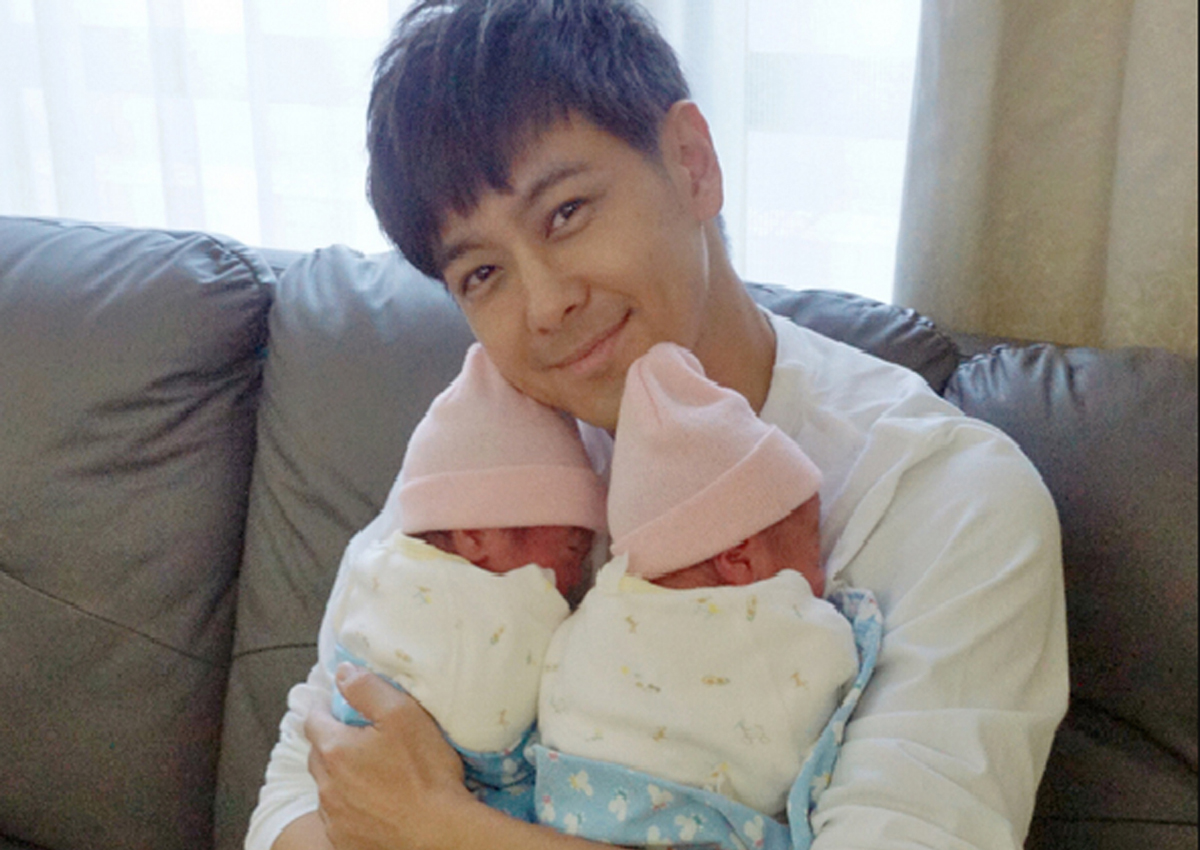 Chinese actor and former pop idol Jimmy Lin, 41, is now the proud father of twins.
Lin, who also has a 6-year-old son named Kimi, announced the birth of Jenson and Kyson on Saturday by posting a photo of the infants on his Weibo account.
"Our two little princes have successfully been born, thank you to everyone," he had said.
The older boy, Jenson, weighed 2.6kg at birth, while Kyson weighed 2.64kg, Taiwan's Apple Daily reported.
As the boys are fraternal twins, they look different from each other and are easy to differentiate.
Lin told Apple Daily that Jenson looks more like his elder brother Kimi, while Kyson has delicate features and very obvious double-eyelids.
According to the Taiwan paper, Lin had named his sons after consulting celebrities Christy Chung and Ceicilia Cheung. Lin and his wife, Kelly, decided on the names Jenson and Kyson as they wanted their sons' names to rhyme and to also start with the letters 'J' and 'K'.
On Sunday, Lin posted another photo of the twins on Weibo. In this photo, Kimi can be seen presenting his baby brothers with a toy. The photo was taken from the top and Kimi's face is not shown, possibly because of a recent decision by the family to keep him away from the spotlight.
Lin had recently said that he hopes Kimi, who has amassed many fans from appearances on Chinese reality and variety programmes, should return to being a normal kid.
ljessica@sph.com.sg