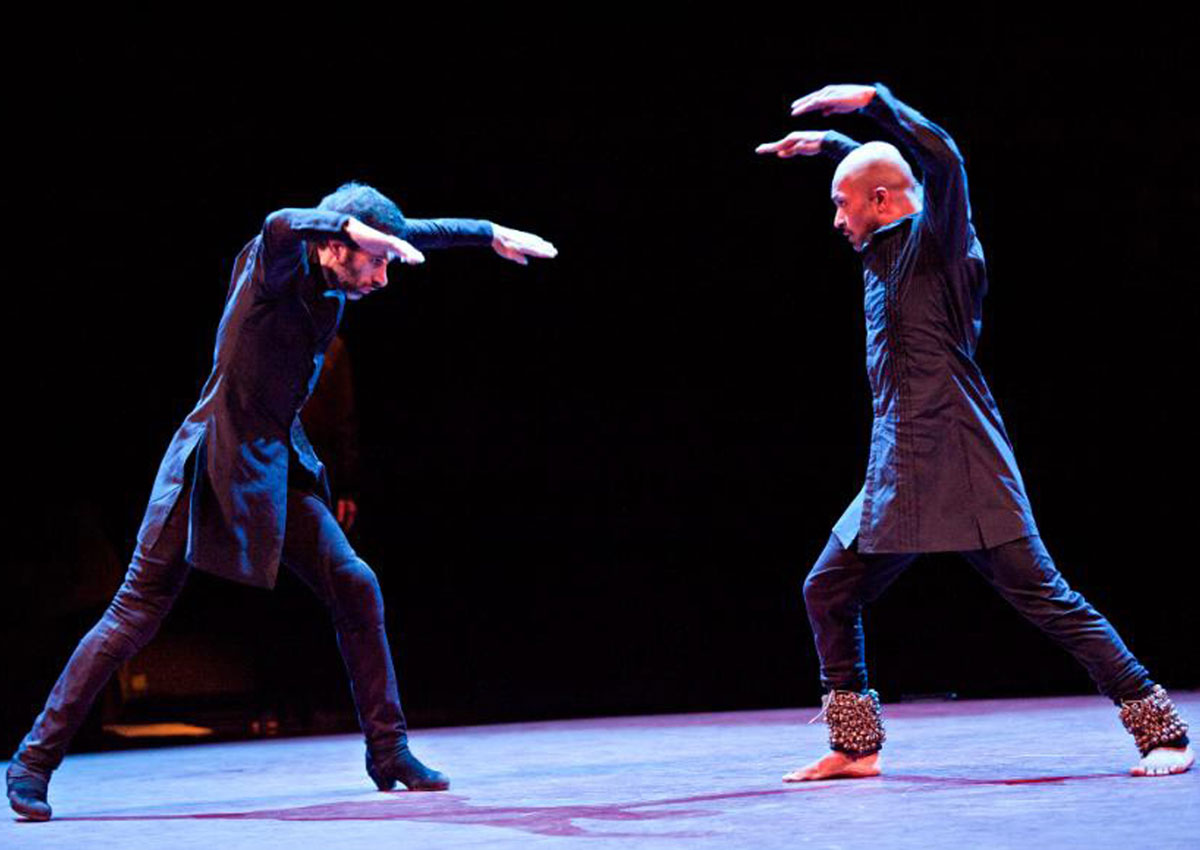 The da:ns festival returns to the Esplanade - Theatres by the Bay with a variety of performances designed to thrill lovers of various dance forms.
One of the highlights includes TOROBAKA, a fusion dance performance of two distinct styles: The traditional Indian kathak and the Spanish flamenco.
Award-winning icons of the dance world Akram Khan and Israel Galvan, renowned in kathak and flamenco respectively, collaborate for the first time for this piece. The two draw deeply from their roots in a performance that treads the boundary between duet and duel, traditional and the contemporary, and hunter and beast.
Accentuated by the rhythms from Khan's ankle bells and bare feet and Galvan's flamenco shoes, the dance masters are accompanied on stage by Spanish and Indian musicians who provide stunning live vocals and music.
Other highlights include:
- An Evening of Five Works by Nederlands Dans Theater 2 on Oct 9 and 10 at 8pm
- Tango Legends, a performance by renowned Argentine tango dancers and choreographers Pablo Sosa and Mariela Maldonado and their troupe on Oct 9 and 10 at 7.30pm
- Above 40, a performance that brings four established choreographers from Singapore on Oct 10 (8.30pm) and 11 (8pm)
- The Next Generation, a showcase of young dance talents in Singapore on Oct 15 and 16 at 7.30pm and Oct 17 at 2pm
- Harao Seigonnabi: Divine Dances & Songs of Merrymaking, a free programme featuring the Laihui Ensemble from Manipur in north-east India, who will perform a selection of dances from the annual Lai Haraoba festival in Manipur, on Oct 16 and 18 at 7.30pm and 9pm and Oct 17 at 6.30pm, 7.30pm and 9pm
- Odissi, a free programme presented by Chowk Productions (Singapore) on Oct 14 and 15, 7.15 to 7.45pm and 8.15 to 9pm
- Shall We Dance?, a free five-minute dance lesson in a selection of dance genres from Oct 9 to 11 and Oct 16 to 18 at 6.30pm and 7.45pm
Tickets for TOROBAKA are $20, $40, $70, $100 with limited concessions for students, NSFs and seniors at $25 and $45. For more information on the da:ns festival, log on to www.esplanade.com

Get a copy of tabla! for more stories.