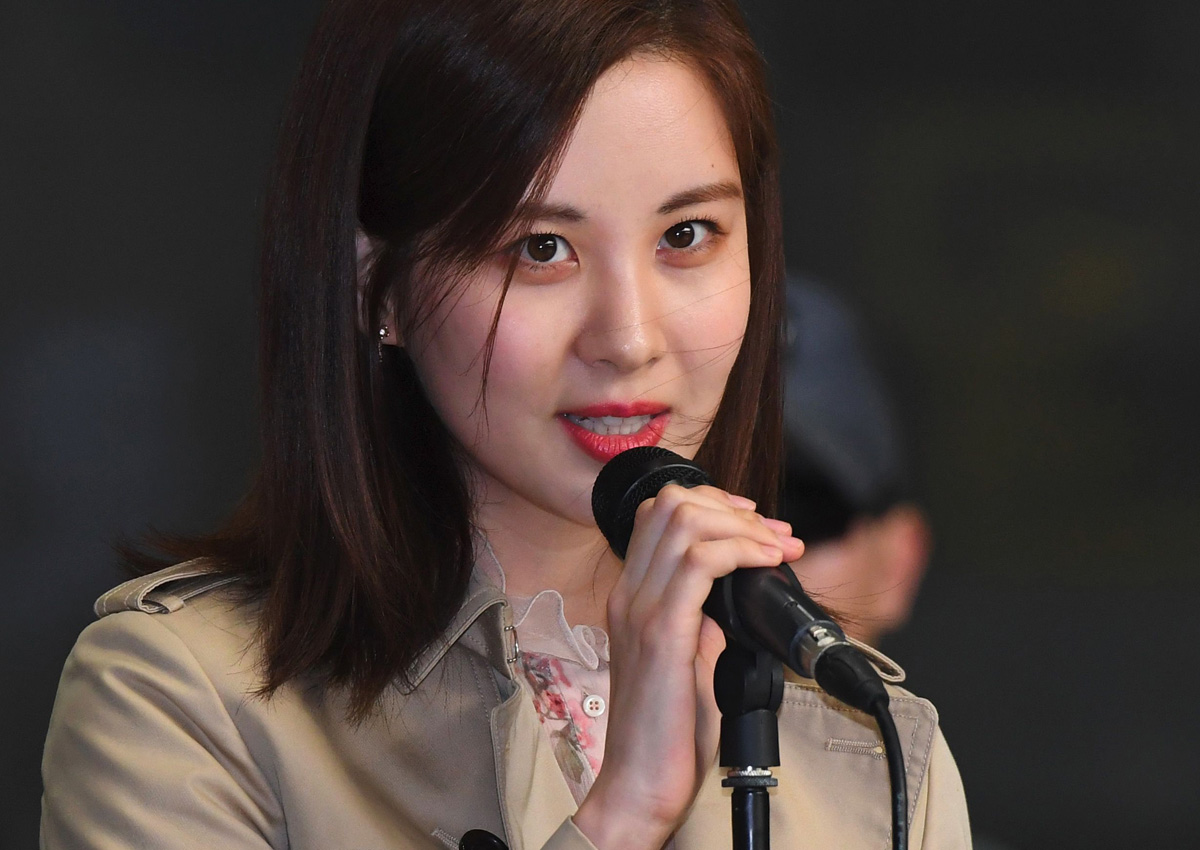 As Girls' Generation singer Seohyun is currently visiting North Korea for a K-pop cultural concert in Pyongyang, fans came to the star's Instagram, Sunday, to warn her to "be careful of Kim Jong-un."
"Jesus bless you, amen," wrote a fan using Instagram handle @rogermazzabruni.
"Have a safe trip," wrote @hyeduhyedu, and "Be careful of Kim Jong-un," @babyoppaggg.
Seohyun is ailing from an intervertebral disc disease but still chose to participate in the planned tour to host and perform in the concerts.
Seohyun had made a surprise collaboration with North Korea's Samjiyon art troupe when the latter was visiting Seoul during the Olympics period last month.
South Korea's 120-member group led by Culture, Sports and Tourism Minister Do Jong-whan is slated to perform at the 1,500-seat East Pyongyang Grand Theater on Sunday for two hours starting at 5:30 p.m. (South Korean time) and take part in a joint concert with North Korean artists for two hours on Tuesday afternoon at the 12,000-seat Ryugyong Jong Ju Yong Gymnasium.
The shows will be recorded and edited by South Korea's public broadcaster MBC to be made into a joint TV programme for both countries.