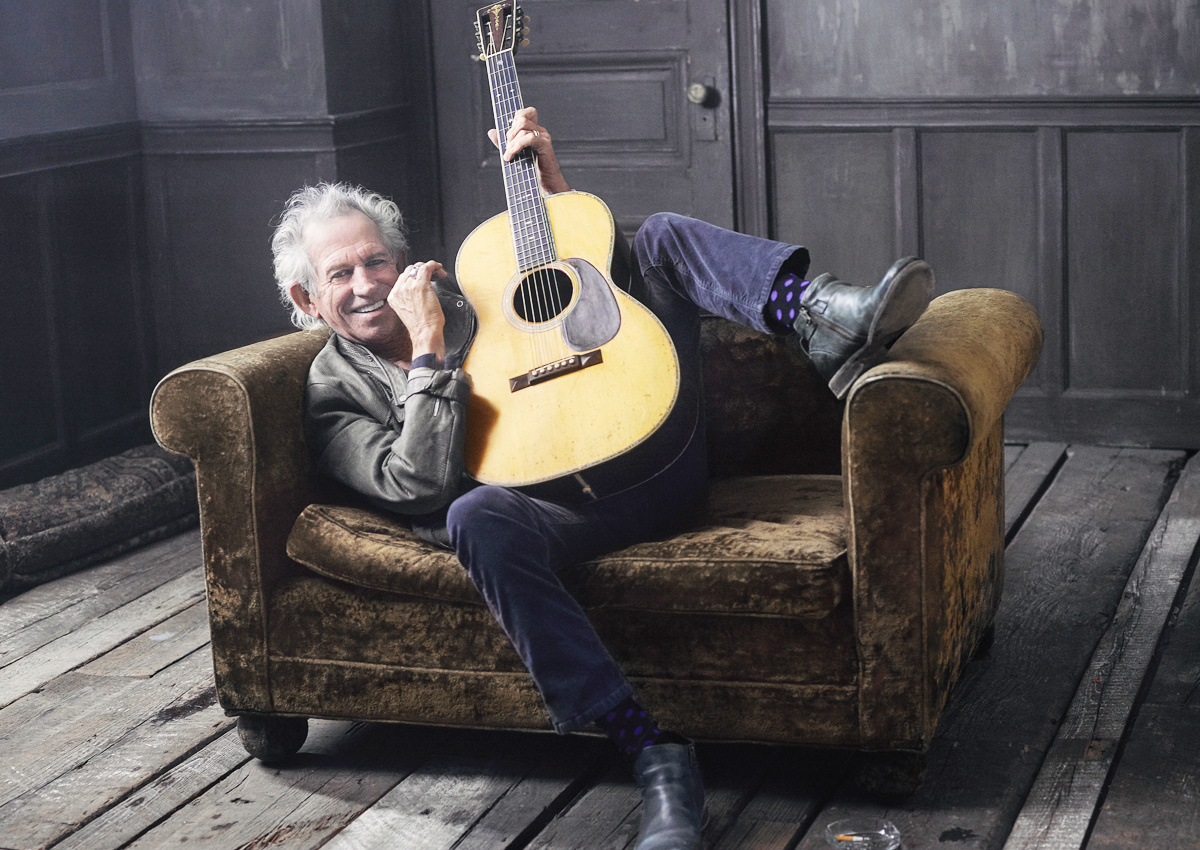 As the two new solo albums by British guitar icons would attest to, the pioneer generation of rock does not have to re-invent the wheel - they just have to make sure it rolls along dependably and get you to where you are going.
Crosseyed Heart is The Rolling Stones icon Keith Richards' first solo album in 23 years and his third solo album, after Talk Is Cheap (1988) and Main Offender (1992).
The Rolling Stones took much of their style from the blues, so it is no surprise that the genre plays a huge part in this album.
It opens with Richards, 71, howling and growling Robert Johnson-style on the title track and includes a waltzing cover of Lead Belly's Goodnight Irene.
The rest of the 15-track album is mostly just as rootsy - Love Overdue is a reggae ode to lost love and he dabbles in country on tracks such as Robbed Blind.
While his vocal range is limited and croaky at times, the delivery is at most times cool and collected.
On the mid-tempo, piano-led duet Illusion, he has help from Norah Jones, her velvety voice a welcome balance to his raspiness.
Backed by the band X-Pensive Winos, he demonstrates a dexterity on the guitars, as fans would expect: The rumbling rhythm parts and brisk solo on Heartstopper are on point; his trademark Stones-like staccato lines are front and centre on Trouble; Chuck Berry-like guitar lines come to the fore on the rollicking Blues In The Morning; and the riffs on Substantial Damage swagger with confidence.
While Richards keeps it earthy and relatively raw, Pink Floyd guitarist David Gilmour's solo output takes flight with a polished and expansive rock sound that does not stray too far from Pink Floyd territory.
The overall mood is airy and does not break new ground. Still, his trademark guitar solos soar - treblish, echoey and graceful in songs such as And Then... and Beauty.
He has got his groove on in the title track, inspired by a French train jingle, and on Today, which is aided by its funky bass lines.
Like fine wine, Gilmour's slightly raspy 69-year-old vocals have aged well, coming to fore on the slow and smoky jazz number The Girl In The Yellow Dress.
David Crosby and Graham Nash join him for some dulcet multi-part harmonies in the dreamy A Boat Lies Waiting.
Through their work with The Rolling Stones and Pink Floyd, Richards and Gilmour are responsible for some of the most memorable rock riffs ever written. Crosseyed Heart and Rattle That Lock do not do anything to harm that legacy.
The new tunes, while sounding fresh, do not stray far from the templates that the pair have written over the past five decades. As comfort food for fans of classic rock, they work just fine.
dinohadi@sph.com.sg

This article was first published on September 23, 2015.
Get a copy of The Straits Times or go to straitstimes.com for more stories.