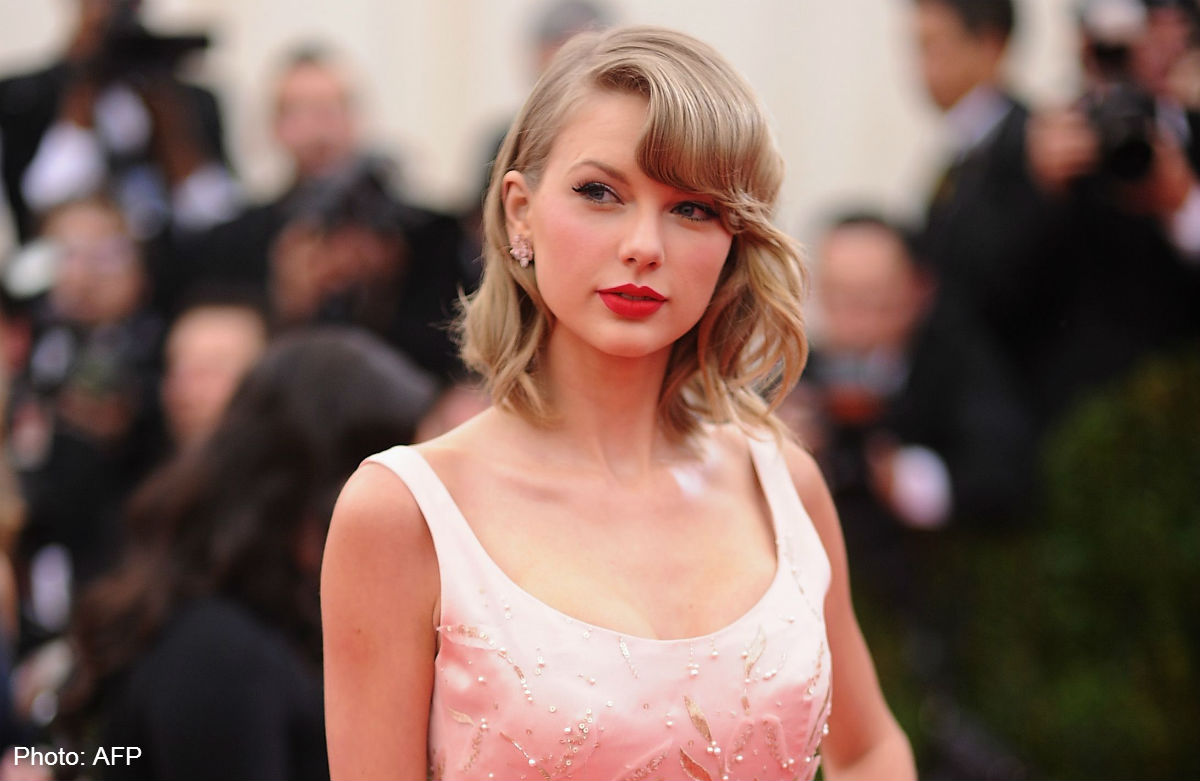 It might not be music to the ears but the harsh reality is that it's getting harder to sell albums.
Billboard reported that not a single album has sold 1 million units to go platinum this year, compared to five last year.
Album sales, both physical and digital, dipped 14.4 per cent from last year.
Artists these days have to get creative promoting their albums to save themselves. Just putting it on sale is no longer enough.
Taylor Swift, for example, released a long-awaited new album 1989 on Monday and industry insiders projected first-week sales to exceed 900,000 copies, which is not bad.
Swift, 25, cleverly made it all about her fans to generate interest in her fifth album.
She became active on Tumblr and Instagram.
She liked fans' posts, engaged them and even offered lengthy life advice.
She revealed that she had been stalking fans online to invite them to her listening parties in her homes in Los Angeles, Nashville, New York, Rhode Island and London.
All this on top of the usual promotional interviews and appearances.
To continue building excitement, Swift teased fans with lyrics for tracks on the new release, with some leaked over the weekend.
And she rewards fans who buy the physical copies of her album with 13 Polaroid pictures, each with a "handwritten" lyric at the bottom.
There is also a contest for those who buy her album within the first week. They can win concert tickets or meet-and-greet passes.
It's a smart move. Swift wins sales, her fans win bragging rights.
Other artists have also worked on their promotion game, some more successfully than others.
TAUFIK BATISAH
#awakkatmane (Malay slang for where are you?), asked the Singapore Idol winner to his fans in a series on Instagram videos earlier this year.
Fans found the videos amusing and created parody videos, causing the hashtag to go viral.
#AwakKatMane happens to be the lead single off Taufik's new album, Fique.
Thanks to the hashtag, the catchy single has become a favourite anthem among fans.
The hype meant that his album, arriving six years after 2008's Suria Hatiku, was high on fans' priority lists.
VERDICT: 4/5
Like Swift, Taufik was smart to engage his fans through social media.
U2
The Irish rock band learnt that not everybody wants something for free the hard way.
Songs of Innocence was given gratis on iTunes last month.
Some 500 million users had access to it, but some were appalled by the "rude" marketing tactic.
Frontman Bono ended up apologising in a Facebook Q&A video session, blaming it on a "drop of megalomania, a touch of generosity, a dash of self-promotion".
Bono told Rolling Stone: "It's like we put a bottle of milk in people's fridge... It was supposed to be on the front doorstep."
Still, 81 million people experienced their 13th album, which saw more than 26 million downloads.
VERDICT: 2/5
Moral of the story: Don't assume people always want your music, free or otherwise.
THOM YORKE
For US$6 ($7.70), fans can purchase Thom Yorke's second solo effort Tomorrow's Modern Boxes. But they can only buy it on peer-to- peer file-sharing service BitTorrent, a site usually linked to music piracy.
Yorke's eight-track album, released on Sept 26, is the first "pay gate" content offered by BitTorrent, with 90 per cent going him and 10 per cent going to the site.
A free bundle containing the track and video, A Brain In A Bottle, was also made available.
Within a week, the free and paid bundles were downloaded more than 1.1 million times.
Yorke tried something similar with his band Radiohead for 2007 album In Rainbows.
It was released independently as a digital download on the band site and fans could pay any amount they wanted, or even not at all.
VERDICT: 3/5
Kudos for taking control over his music in this digital age.
BEYONCE
The Web went crazy when Queen Bey dropped her self-titled album unannounced on iTunes last December.
Fans were treated to 14 tracks and 17 videos. She also released teaser video clips so that non-fans knew what they were missing.
All this with barely a hint that she had even thinking of working on anything.
Within three hours, 80,000 copies were sold. Within three days, it topped charts in 104 countries, selling 828,773 copies and became the fastest-selling album in iTunes history.
With success comes replication.
Unfortunately for Mariah Carey, her sudden album attempt, called Me. I Am Mariah... The Elusive Chanteuse, earlier this year did not work as well.
Rumour has it that Rihanna may try the surprise method next month, but the fact that there are rumours about it arguably puts paid to the surprise element.
VERDICT: 5/5
Top marks for a powerful marketing stunt and the ability to keep a secret. All copycats will pale in comparison.
ashikinr@sph.com.sg
This article was first published on October 29, 2014. Get The New Paper for more stories.