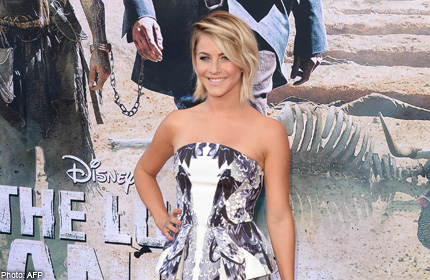 US actress-dancer Julianne Hough might have found a new love, but rumour has it he is a bad catch.
Hough, 25, is reportedly seeing US Oscar-winning film-maker Ari Sandel, who is a stark contrast to her clean-cut ex-boyfriend of three years, US presenter-DJ Ryan Seacrest, whom she broke up with in March.
A source close to Sandel told Life & Style Weekly : "(He) is a ladies' man... He dates and goes out with so many women, he's such a player. I doubt she will be the girl who makes him settle down. Girls have always been attracted to him.
"So, unless Julianne is different from the tons of other girls he's dated... this probably won't last."
Get The New Paper for more stories.