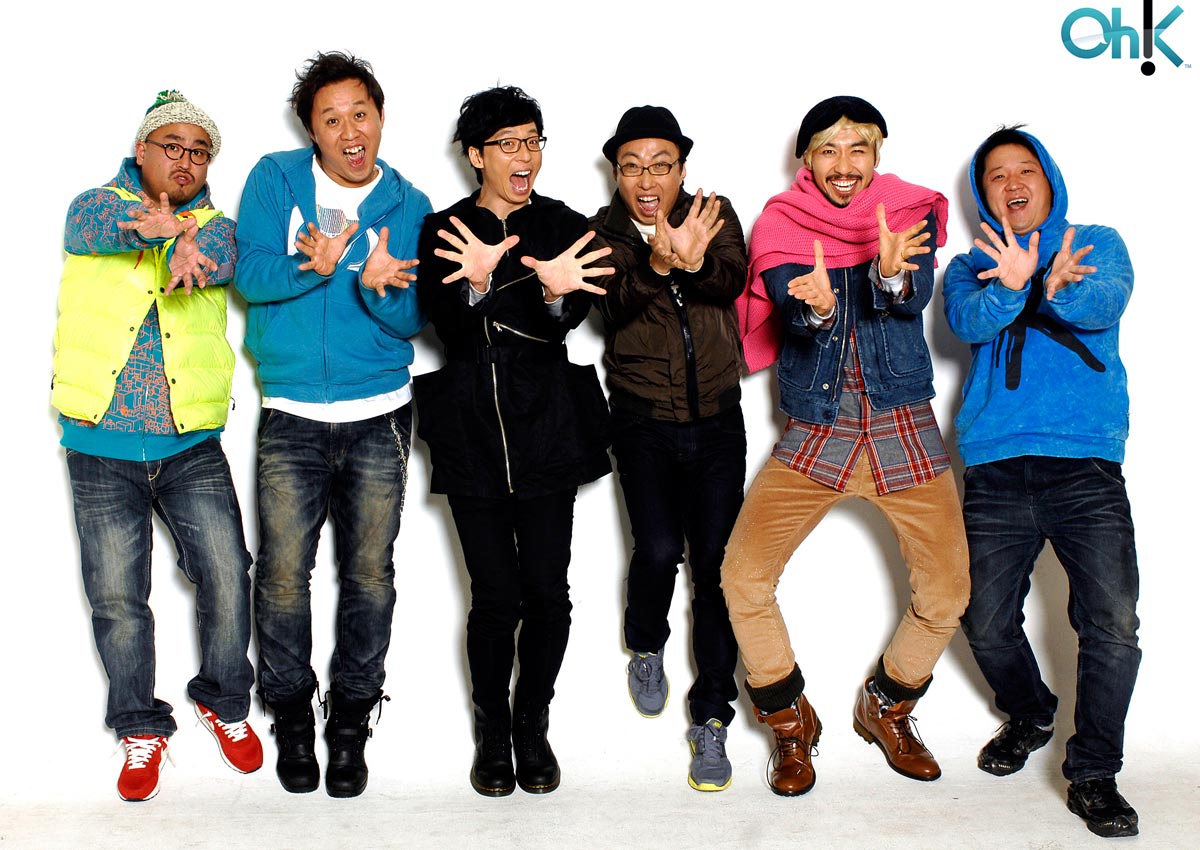 One of the longest-running TV variety shows in the country will take a seven-week break, with the head of "Infinite Challenge" saying it needed the time to "normalise" itself.
The show's production team has confirmed reports it will be taken off air for seven weeks starting Jan. 28.
The broadcaster is planning to air the pilot programme and special editions of "Infinite Challenge" consisting of clips from past episodes.
Kim Tae-ho, the mastermind behind MBC's hit, told local media he and other producers will use the time to revamp and organise the overall system, including the processes of preparation, coming up with new ideas and shooting the programme.
"It usually takes two weeks to prepare for a project, but we have to air the show each week. ... I just wish to take enough time to provide fun and worthwhile experiences (for the viewers)," he said.
"Infinite Challenge," which hit airwaves in 2005, is one of most popular TV programs in Korea with among the highest viewership ratings for Saturday prime-time shows.
It is considered a pioneer in the variety show genre in the country, with a special theme each time it airs.
Led by local comedy icon Yoo Jae-suk, the six members of the cast have attempted various ambitions, including acting, dancing, wrestling, singing, job interviews and even taking a jab at parodying election campaigns.
Comedy bits and sketches reflecting the real-life characteristics of the cast have also gained fame.
But the show's longevity has sparked criticism over the gradual depletion of novelty that was once considered its strong point. Its once-prevalent theme of underdogs -- the catchphrase in its fledgling days was "six men who are below average" -- has also faded as they each have joined the ranks of entertainment superstars.
Head director Kim recently said the show had covered "virtually everything that could be aired on a Saturday evening" by 2009.
He mentioned that "Infinite Challenge" needs to change its platform from weekly broadcasting to seasonal broadcasting.
"It pains me greatly to see a show that 'could've been better' but isn't," he said.
Despite the criticism, the show's cast and producers have vowed that "Infinite Challenge" will continue after the break.
Kim emphasised that the break does not equal rest and that the filming and meetings for ideas will continue throughout the seven weeks.
While accepting the grand prize for TV entertainment at MBC's annual year-end awards ceremony, Yoo Jae-suk expressed his wish that shows goes on.
"People say that we are too old to go on. While I'm older than I ever was, I'm younger than I ever will be. ... We will keep trying hard as long as the fans allow it," he said.