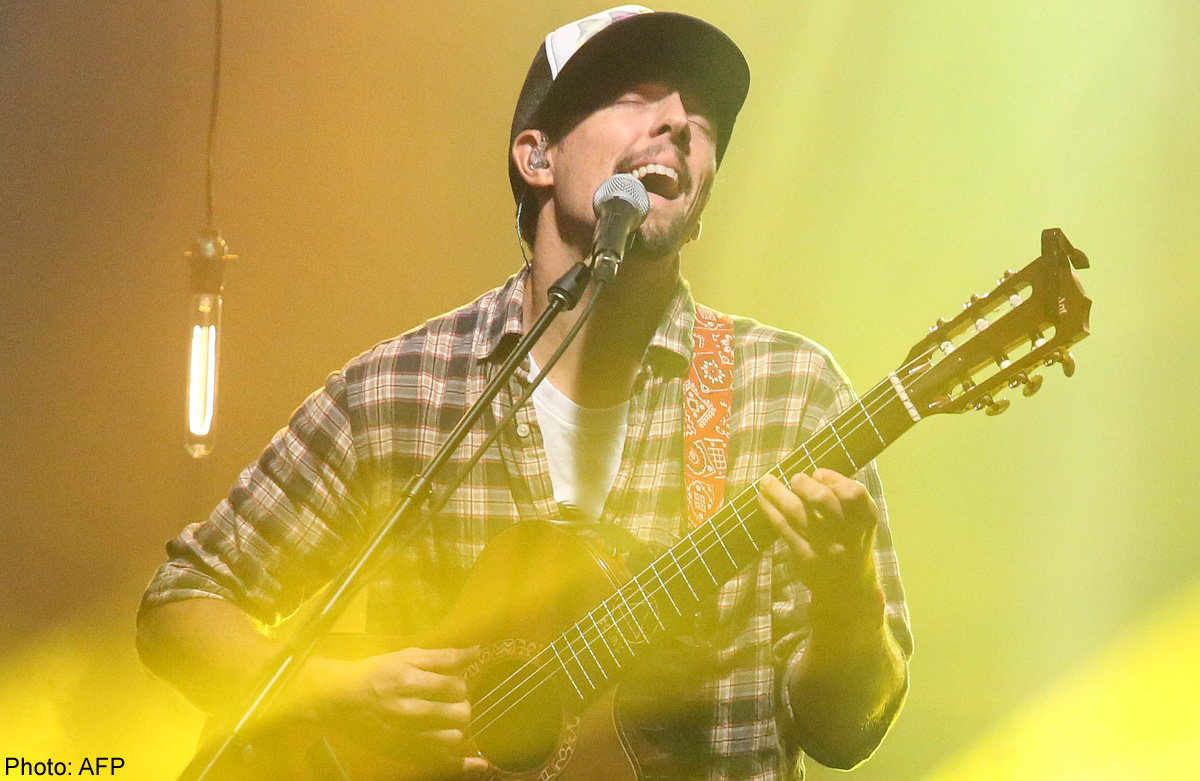 SINGAPORE - Multi-award winning artiste Jason Mraz will be performing in Singapore at The Star Theatre on Nov 17 and 18 to celebrate the release of his latest album.
The 37-year-old crooner is set to perform his latest songs from his fifth studio album, Yes, which was released on July 15, and features collaborations with girl band Raining Jane.
Singapore is one of the few Asian stops where the American singer-songwriter, who is known for writing hit song I'm Yours, will be holding his tour at. Other Asian cities include Taiwan, South Korea, Japan and the Philippines.
Tickets to Jason Mraz Live in Singapore are priced from $68 and will be available at Sistic on Sep 29 onwards. Visit www.sistic.com.sg.
klim@sph.com.sg