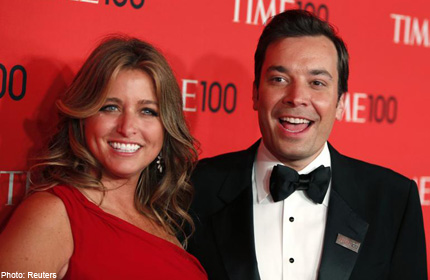 Just a day after Prince William and wife Kate Middleton became proud parents, US talk show host Jimmy Fallon also earned the same bragging rights with his film producer wife Nancy Juvonen.
Fallon, 38, couldn't contain his excitement on his show Late Night with Jimmy Fallon on Wednesday.
"I'm emotionally drained. I'm a father of a beautiful baby girl. Her name is Winnie Rose Fallon and she's so cute. She's five pounds and nine ounces (2.5kg)," said the first-time father.
Of course, he couldn't resist a dig at the royal baby: "Yes William and Kate, we'll definitely set up a play date, stop bothering me."
Get The New Paper for more stories.