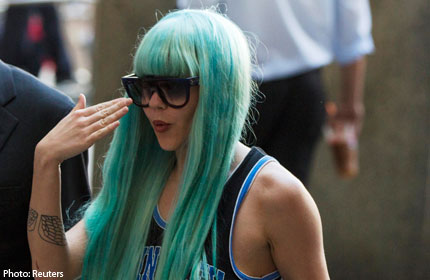 LOS ANGELES - A judge in Southern California on Friday has postponed ruling on whether the parents of troubled actress Amanda Bynes should be granted legal control over the former teenage star's affairs.
Ventura County Superior Court Judge Glen Reiser pushed back the hearing to Aug. 9 because Bynes, 27, is under court-ordered psychiatric care for the next two weeks, according to a court official.
Her parents have asked the court to grant them conservatorship after Bynes allegedly started a small fire in the driveway of a home in the Los Angeles suburb of Thousand Oaks on Monday.
Ventura County Sheriff deputies immediately placed the former teenage star of Nickelodeon series "All That" in involuntary psychiatric care at a local hospital.
Bynes was born in Thousand Oaks and grew up there. She starred in the films "What a Girl Wants," "She's the Man" and"Hairspray" but has made headlines over the past year for erratic behavior, legal problems and odd posts on Twitter.
Bynes, who is on probation in California for driving on a suspended license, faces charges in the state for allegedly driving under the influence and in New York for marijuana possession and throwing a glass bong out of her 36th-floor Manhattan apartment.
Pop singer Britney Spears was placed under conservatorship in 2008 following a personal meltdown and divorce. Her father and lawyer remain in control of her legal and financial affairs.