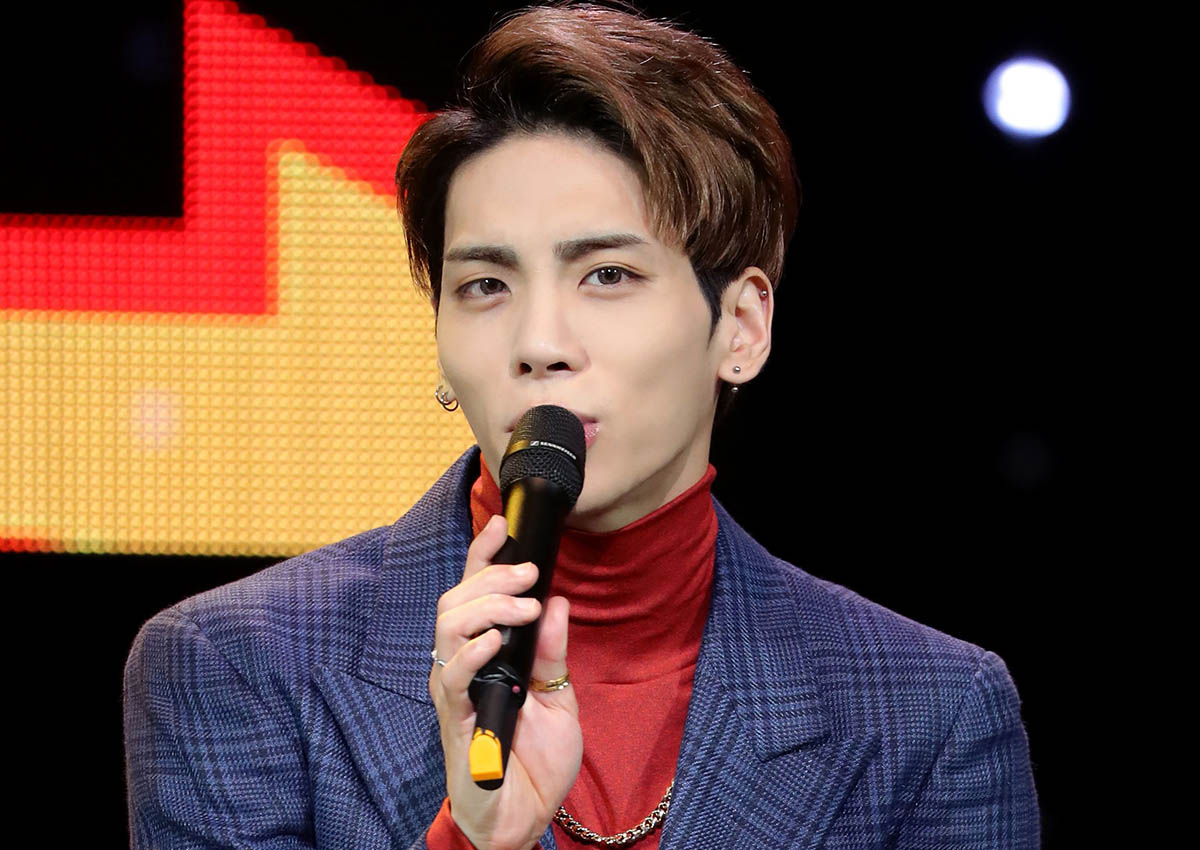 Late singer Jonghyun's will showed that the main vocalist of SHINee had suffered severe depression.
Following the initial shock, calls to revamp the competitive, controlled and stressful ecosystem of idol singers are resonating in the K-pop scene.
"Once (our agency) took our phone, so we used a prepaid phone. We also snuck out of our living quarters when we weren't supposed to. We made the shape of a person on the bed. But we had nowhere else to go, so we just talked for hours at a cafe in Gangnam Station," Hyonmin of T-ara said in a recent interview with Korea media.
The question had been "Have you ever stepped out of line during your nine years as an idol singer?" In response, the K-pop star of nine years -- which is significant in a society where seniority holds great value -- described stepping out of her room without permission as a misdeed.
It is conventional in the Korean music scene for agencies to keep their stars on a tight leash -- so to speak -- to the extent of making the members of a group live together.
It is not uncommon for the companies to confiscate singers' phones, a trend that Lee Hong-gi of F.T. Island jokingly said started with his group.
Earlier this month, BTS' agency reportedly moved the boy band to new living quarters. Members of the K-pop sensation still live in what is essentially a dormitory, albeit set in the most expensive apartment in the country.
The close monitoring of idol singers derives from K-pop's unique ecosystem: stars are rarely discovered, they are made.
The K-pop scene revolves around talent agencies, with the three biggest being YG Entertainment, JYP Entertainment and S.M. Entertainment, the agency for SHINee.
Talent scouts scour high school singing contests, auditions for reality TV and every other perceivable corner to find talent. Trainees are honed by professionals for years under contracts, and only a handful out of thousands are picked as potential star material.
Even then, the competition is not over. "Being a Girl Group in Korea," a book by journalist Lee Hak-jun, depicts the long, winding path idol wannabes have to go through. Lee spent months with the members of Nine Muses before its official debut, during which he found that the young women faced immense mental and physical pressure.
Star Empire Entertainment even brought in a backup member just weeks before the debut for them to practice with, just to remind the members that any one of them could be replaced at any time.
The high school student quit shortly after, crumbling under the pressure and animosity of her older peers. However, one member was eventually replaced by another trainee. It was her alleged romantic relationship with a staff member that crushed her dreams.
"If you become a star while doing whatever you want, sleeping as much as you want, then the world would be really unfair. If you are unsure, you better quit now, for other people's sake," staff of the agency were quoted as saying in the book. "When you make it big, your words would be law. But right now we know better than you about this business, so swallow your pride,"
As such, the trainees are required to forgo their personal lives -- dating, friendship, and hobbies -- and to keep perfecting dance choreography, which the public might never even see.
"In short, it is a system that collects a number of youngsters with potential and beats them into shape, transforming them into the star that the public wants," Lee wrote in his book. "This system devised by a handful of geniuses is cruel by nature. ... Success and failure is determined in mere seconds. Billions of won in investment can go up in smoke, or yield much larger profit, so the system has to be cruel."
The loss from "failed" singers falls on the shoulders of agencies, which try to milk every last penny out of the successful ones instead.
In March, the Fair Trade Commission ordered major agencies to revise clauses that forced singers to sign exclusive contracts with them.
Among other revisions was the clause that forced singers to pay pack two to three times the agencies' investment if the singers choose to terminate their contracts.
Even after debuting, most idol singers are left under the micromanagement of agencies. Regulations by agencies make it nearly impossible for singers to have personal lives. Furthermore, publicly revealed relationships like that of Taeyang and Min Hyo-rin -- who recently announced that they will tie the knot in February -- are extremely rare for K-pop stars.
In Lee's book, he asked the dance teacher of Nine Muses -- who once aspired to be a K-pop star -- if he wanted to be a star in his next life.
"No, I don't," he answered. "I've seen how stars live their lives. I don't want that life. I just want to dance."