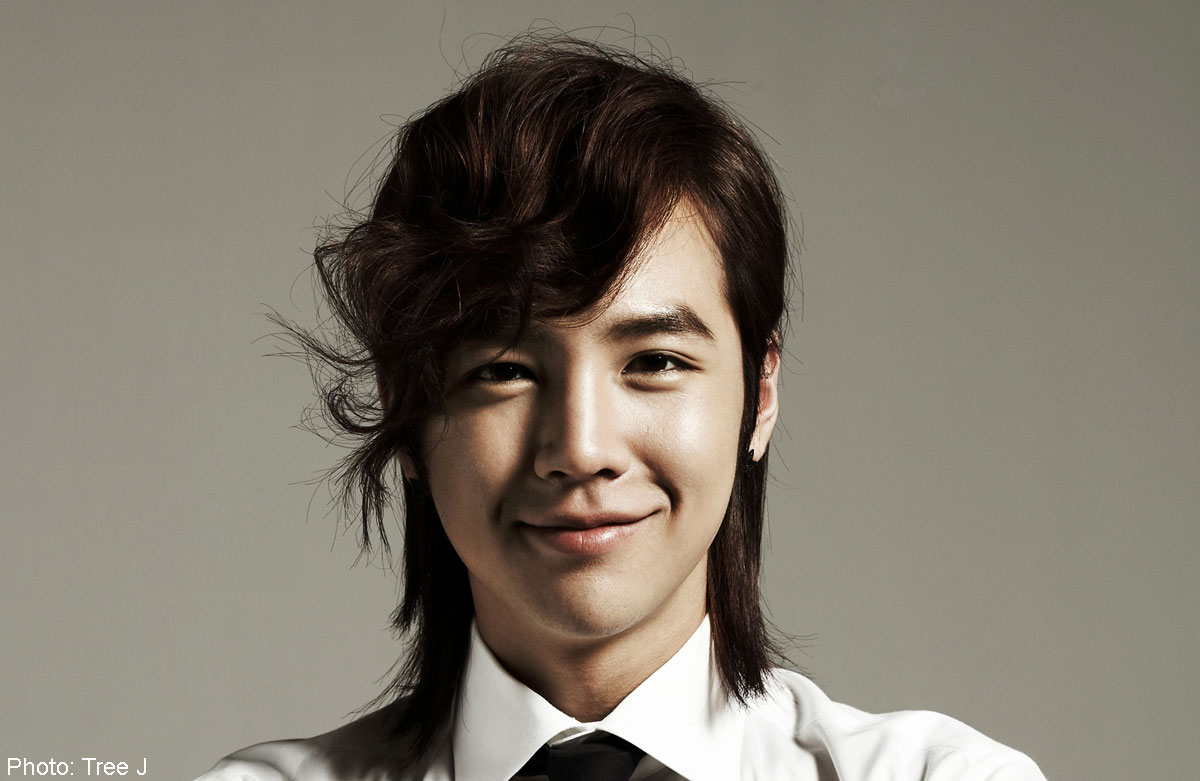 Jang Geun Suk
Tax evasion? Seriously?
Fans were shell-shocked when news broke that South Korean actor-singer Jang Geun Suk, 26, was under investigation by Korea's National Tax Service for allegedly under-reporting income (worth billions of won) that he had earned in China, said The Korea Times.
But Jang's management agency, Tree J Company, responded quickly and said that the news is "completely false".
EunB and RiSe
The deaths of two young stars, Ladies' Code members EunB and RiSe after a car accident last week has seen an outpouring of condolence and words of support from fellow K-pop idol groups on social media.
Apink, Brown Eyed Girls, Miss A and Block B said how much EunB and RiSe would be missed.
2AM member Jo Kwon referred to EunB's death as "heartrending".
He wrote: "She was starting the rest of her life at the age of full bloom."
After RiSe's death, U-KISS member Kevin Woo wrote that he was "too shocked" and called RiSe "a true fighter".
Meanwhile, music fans banded together to make one of Ladies' Code's ballads, I'm Fine Thank You, the No. 1 hit on South Korea's real-time music charts, fulfilling EunB's lifetime wish.
Kim Hyun Joong
With his seductive gaze and masculine cool-cat image, this South Korean heart-throb was Mr Perfect to his legion of devoted female fans - "was" being the operative word.
The Korea Herald reported that the 28-year-old singer-actor was questioned by the police following charges of physical violence made by his former girlfriend.
He has since admitted to hitting her.
If found guilty of assault, Kim, who shot to stardom with his roles in TV dramas Boys Over Flowers (2009) and Playful Kiss (2010), could face a jail term.
From suave hunk to girlfriend-beater. What a loser!
Zhang Bichen
When Tianjin native Zhang Bichen first set foot on the stage of Mandopop's biggest reality singing contest, The Voice of China Season 3 (now showing on Channel 8), she was hailed as a potential champion.
With her pretty face and Baek Ji Young-esque powerhouse vocals, the 25-year-old former member of K-pop gal group Sunny Days is clearly a cut above other contestants.
Having aced the blind auditions and battle rounds, she is now into the final stage of the competition.
K-pop's infamous boot camp training really does wonders, doesn't it?
GLAM's Dahee
In a bizarre mix of K-pop and crime, Dahee, a 20-year-old member of the sassy K-pop quartet GLAM, has been arrested after being accused of blackmailing G.I. Joe: Retaliation actor Lee Byung Hun, reported The Chosun Ilbo.
She and a friend allegedly threatened to publish a video in which Lee cracked lewd jokes during a drinking session unless he paid them 5 billion won (S$6.1 million).
Should Dahee be found guilty, the only consolation is that she will probably still look darn hot in prison overalls.
Leon Lai
What has Hong Kong veteran singer Leon Lai got to do with K-pop?
The 90s Cantopop poster boy-turned-business honcho is officially a giant player in the K-pop industry, following last week's strategic alliance between Korea's SM Entertainment and Hong Kong's Media Asia Group.
Lai, 47, heads the music arm, East Asia Record Production.
A contract-signing ceremony was held in Beijing, attended by Lai, K-pop stars Kangta, Siwon and EXO members Suho and Chanyeol.
SM Entertainment's groups EXO and f(x) will be promoted in China under the exclusive management of Media Asia Group.
SM Entertainment
While many K-pop idols choose to be detached and distant from their fans, SM Entertainment is adamant that its artistes play it different.
In a smart move, SM Entertainment has teamed up with China's Jiangsu Satellite TV for a new talk show, Strongest Heavenly Group.
It will have the agency's stable of superstars reportedly at their candid best: the boys of Super Junior goofing around (with most handsome member Siwon flirting with host Victoria Song) and K-pop queen BoA displaying her culinary skills in the kitchen.

This article was first published on Sep 10, 2014.
Get The New Paper for more stories.