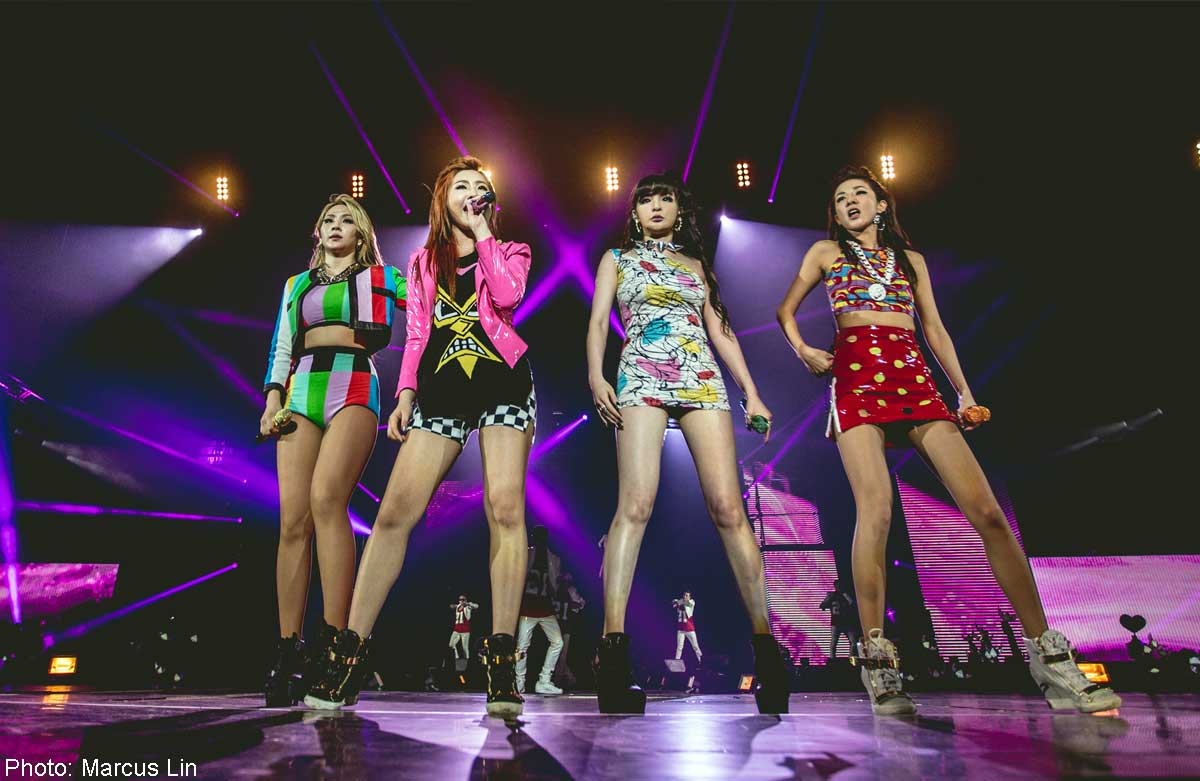 Fans of Korean stars here are finding it harder to tighten their purse strings.
Just yesterday, it was announced that Channel ONE will be bringing the cast of popular variety show Running Man to Singapore in November for their second fan meeting, Race Start! Season 2.
Next month also sees three big acts in town with Leessang's rapper Gary, actor So Ji Sub and boy band EXO performing here on the 16, 22 and 23 respectively.
And in September, Psy, Big Bang, and 2NE1 will perform with other groups under the YG Entertainment group in the YG Family 2014 Galaxy Tour, with VIP tickets costing S$398.
Some fans TNP spoke to said that they have taken on extra jobs like giving tuition and baby-sitting so that they won't have to miss any of the shows.
Said insurance agent Joakim Kua, 24, who is giving additional tuition: "I like all of them and it would suck big time if I have to give up one for the other.
"In order not to have to choose between them, I might as well earn the extra money so that I can enjoy every concert and fan meet.
"Luckily for me, Gary's appearance at the NTU Fest next month is free.
"I usually pay S$100 to S$200 per show, so going to all four would have cost me around S$500."
But what comprises the cost of a ticket? And what are these fans actually paying for other than the performance itself?
Three event organisers here, who declined to be named, and who have brought in some of Korea's biggest stars, revealed the costs involved with Korean shows.
According to them, staging one gig here can cost between S$600,000 and S$2 million.
3 Things about organising a k-pop concert
1 The entourage includes managers, hairstylists, make-up artists and clothes coordinators.
For bigger groups, usually one stylist will be assigned to two artists.
Some acts even bring along their own chefs, masseurs, security officers, videographers, photographers and production crew.
2 Korean artists are very strict with the number of songs they perform.
Usually a fan meet consists of five songs, a showcase consists of 10 songs and a full concert 20 songs.
3 It's seldom that a promoter gets to purchase the rights to stage the show directly.
Some artists and shows are open for bidding, while many are bought from third, fourth and even fifth parties.
It is very common in Korea for some big companies to buy up the concert rights.
Thus, if a promoter wants to stage a show, he will have to go to these companies through an agent, who in turn buys from another agent. This is why Korean shows end up costing so much.
Main Costs
1. Artist Guaranteed Fees
This is split into two categories - "delivered", which means with airfare included and "non-delivered", which means without airfare included.
K-pop artists usually fall into the non-delivered category.
The artists also charge their fees according to their status.
Non-delivered artist fees range from S$150,000 for C-listers, to S$950,000 and above for A-listers.
2. Air Tickets
The artists, managers and those in senior management will fly business class, with the rest of the entourage in economy class.
3. Accommodation/Hotel
The artists, managers and senior management require one room per person, and it has to be at least a junior suite.
The rest are split into two per room.
4. Venue
Usually a booking is made for the show venue for a minimum of two days, or sometimes three, depending on the time needed to tear down the set.
If the production is elaborate, the venue may have to be booked for up to seven days.
5. Production
This is the biggest cost item and can range anywhere between S$185,000 and more than S$1.3 million.
Secondary costs
1. Insurance
Insurance has to be bought to cover the organiser in case of show cancellation and artists falling ill and racking up medical bills.
2. Local transport, food and beverage and security
3. Ambulance, ushers and cleaning of venue
4. Promotions, advertising of the show and use of LEDs (light-emitting diodes) at venue
5. Rental of space and table for sale of merchandise
6. Extra part-time staff
7. Special requests
8. Photographers and videographers
9. Taxes
10. Pre-show visit to Singapore
This is conducted by the managers and production team, usually a few weeks before a show.
The cost of air tickets, hotel stay and food and beverage will be charged to the promoter.

This article was first published on July 17, 2014.
Get The New Paper for more stories.