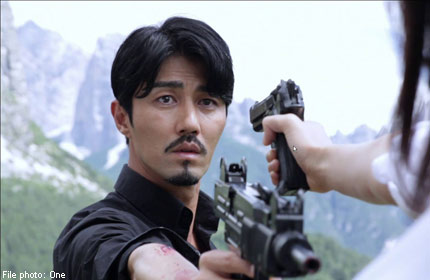 Seoul - Actor Cha Seung Won has apologised for his failure as a father, after his 24-year-old son was charged with raping a 19-year-old student.
The 43-year-old star said on Korean microblog service me2day last Saturday: "As a father who has failed, I apologise from the bottom of my heart."
He said he felt morally responsible and sad "as the father of a son who has been hit with controversy, leaving aside all the facts", reported celebrity website allkpop.
According to allkpop and other reports, the student reported professional computer gamer Cha No Ah to the police. She accused him of locking her in his grandfather's holiday home and sexually assaulting and threatening her multiple times, starting in April.
The gamer denied the accusation, saying he had been dating her.
The actor has starred in television shows such as Athena: Goddess Of War (2010) and The Greatest Love (2011). He became a husband and father in his late teens. He and wife Lee Soo Jin also have a daughter.

Get a copy of The Straits Times or go to straitstimes.com for more stories.