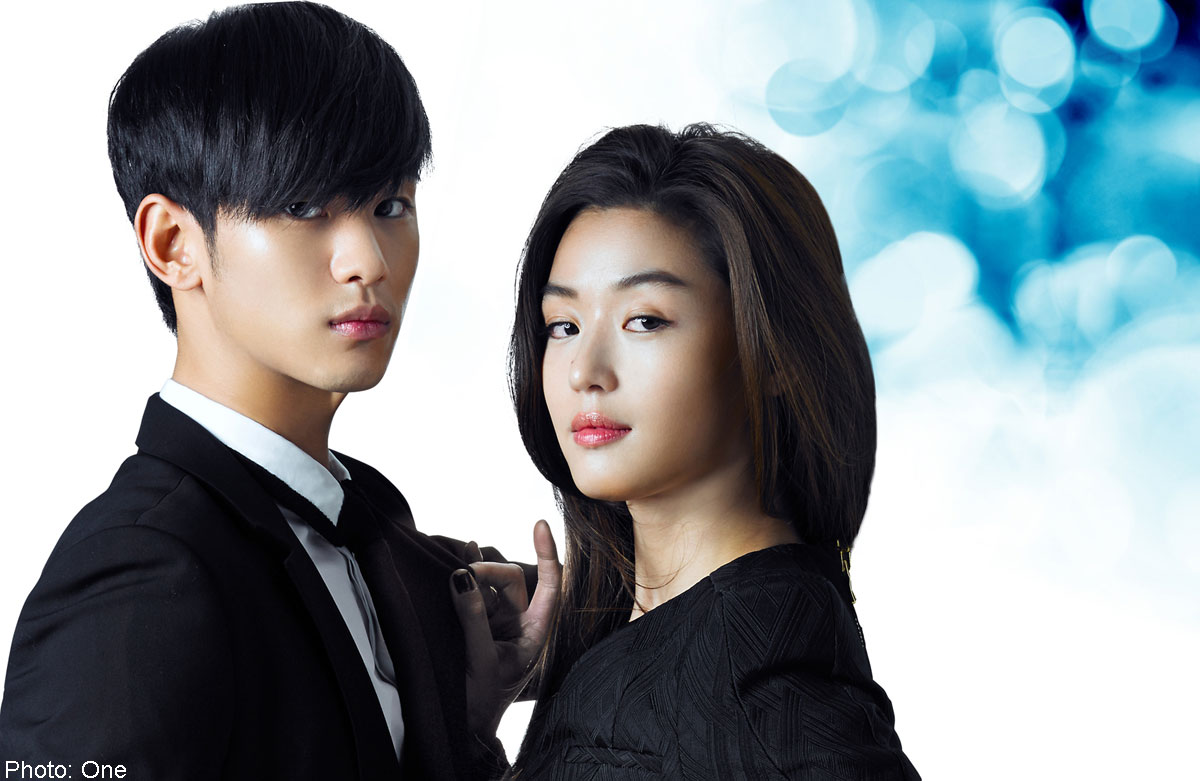 Beijing - Fans will get to see how brainy Korean hottie-of-the-moment Kim Soo Hyun truly is when he appears on a Chinese TV show next month.
Kim plays a brainy professor from outer space in K-drama My Love From The Star, which is wowing fans from China, Hong Kong and Taiwan.
Because of the show, his popularity and that of co-star Gianna Jun has soared.
As fans keenly await the drama's finale, aired in South Korea on Thursday, Jiangsu TV said Kim, 26, will appear as guest judge on its science-themed contest show The Brain on March 8.
As a judge alongside actress Cecilia Cheung in what is reportedly his first commercial engagement outside South Korea, he will assess how contestants perform science-related tasks.
He is said to be commanding 3 million yuan (S$620,000) for each taping. Also on his calendar: a March 22 fan meet in Taiwan and an April promotion in Hong Kong.
Jun, 32, who cuts a stylish figure in her television comeback role in the drama, was meanwhile picked on Monday as Japanese fashion retailer Uniqlo's brand model, alongside actor Kang Dong Won.
Get a copy of The Straits Times or go to straitstimes.com for more stories.