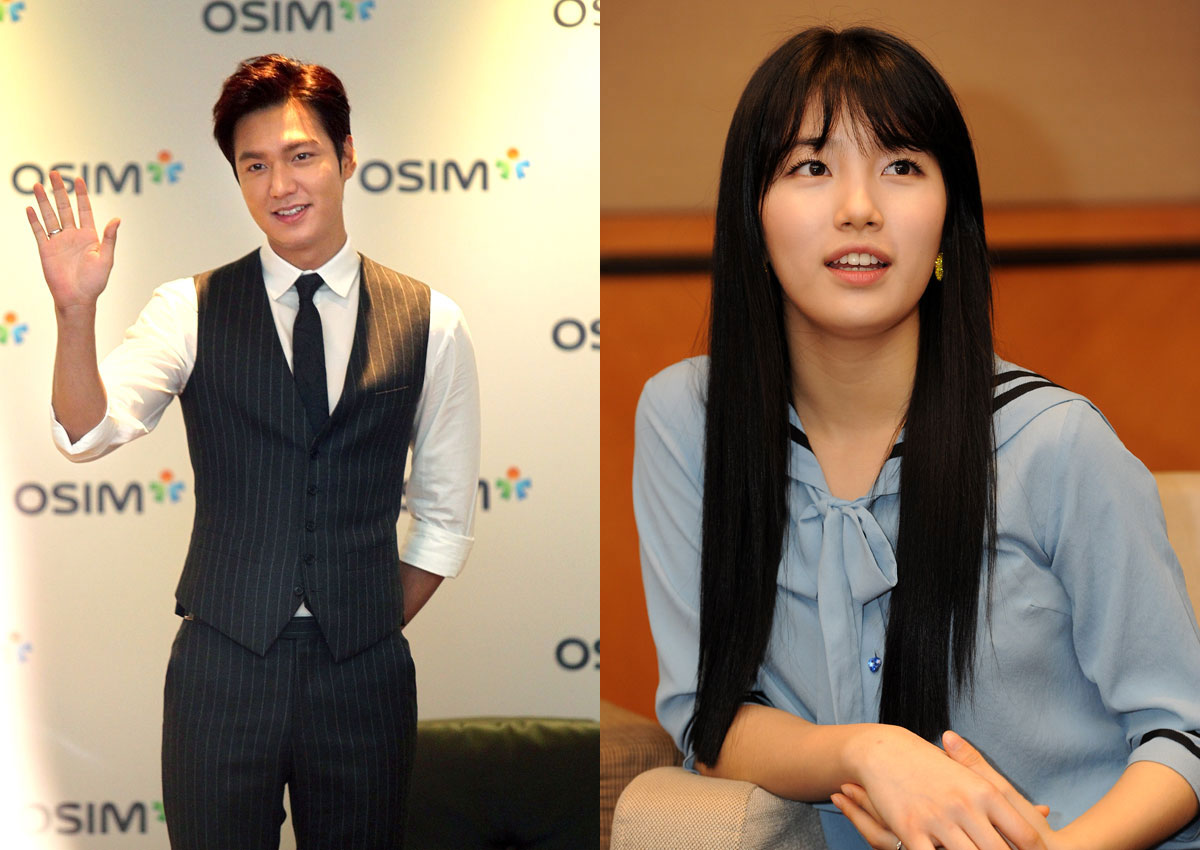 Korea's top celebrity couple Lee Min-ho and Suzy both arrived Saturday at Incheon International Airport.
Suzy, who attended Valentino's fashion show in Rome last week, showed up at the airport, dressed in a casual military look. She showed off her oversized shirt and casual navy slacks, which looked comfy yet fashionable on her.
Two hours after Suzy appeared at the airport, Lee arrived from Los Angeles, walking into the arrival lounge with his bodyguards. He recently finished his photo session in LA with fashion magazine Elle. The actor wore a beige shirt over jeans. He also sported a big mask to cover most of his face, but still managed to look stunning.
The actor rose to the stardom with the hit drama "Boys over Flowers," and is currently working on the movie "Bounty Hunters," which is scheduled to premiere next year.