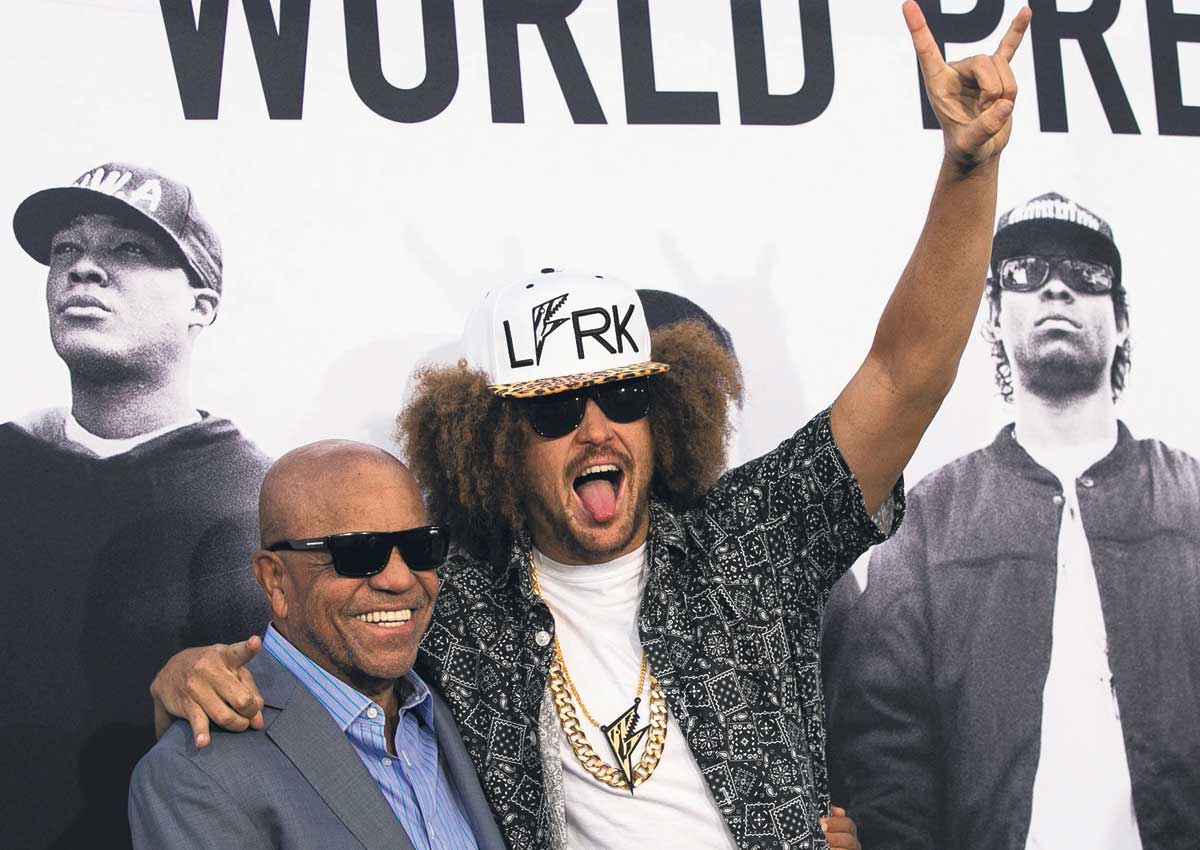 He parties with a bevy of chicks in his music videos, but rapper Redfoo faces rejection, too.
"I was in a relationship with a girl, and wanted to tell her that I loved her for the first time. So I wrote a song and sang it to her," he told The New Paper over the phone from Los Angeles.
"But I'm single now... I guess she didn't like the song!"
Redfoo, whose real name is Stefan Kendal Gordy, broke up with tennis star Victoria Azarenka last year.
The split was painful: Azarenka admitted to The New York Times in January that he had broken her heart.
Asked if the single life agrees with him, Redfoo said being a bachelor was good for the party lifestyle but sounded contrite.
"I'm not seeing anyone now because I was tired of making the girls around the world sad and breaking their hearts. So I said, 'Okay, I'll be single, don't get mad...'."
The 39-year-old is one half of electronic dance music duo LMFAO, which he formed with nephew Sky Blu, 28.
Known for their smash hit Party Rock Anthem, LMFAO have been on hiatus since 2012, and have since been working on separate projects. One such project is Redfoo's latest gig hosting MTV's new TV series, Say It With Song.
It features young people sharing important messages through music, from declaring their love to announcing new careers.
"I like how it helps people express themselves in a more colourful way," said Redfoo. "By communicating with songs, they're saying things they might not have been able to say, which is fantastic."
"The show actually inspired me to write that love song, Maybe, for my girl. We filmed the show at my house, and between takes, I would play the piano and compose songs."
Redfoo's debut solo album, Where the Sun Goes, features both acoustic ballads such as Maybe and the single New Thang, a "sexy club song" in the spirit of Party Rock Anthem.
No release date has been confirmed, but the album is expected to be launched soon.

This article was first published on August 17, 2015.
Get The New Paper for more stories.