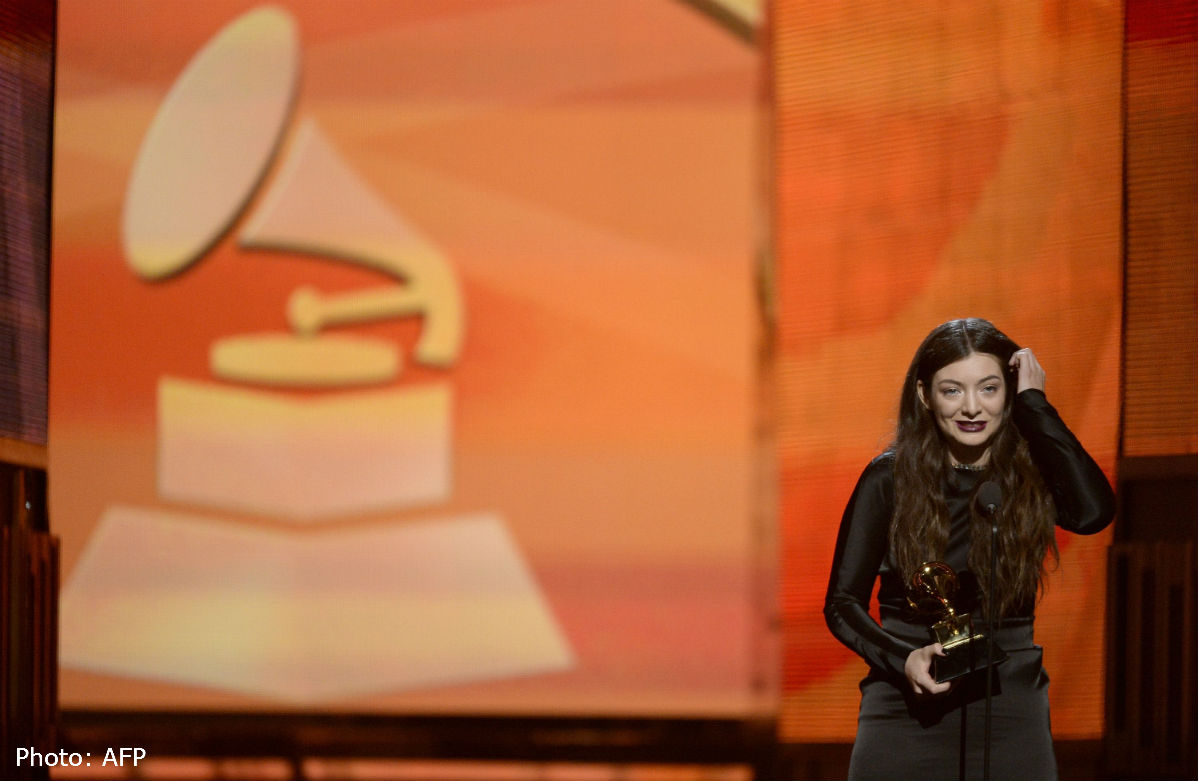 LOS ANGELES - New Zealand teenager Lorde on Sunday upset music veterans to win the Grammy for best pop solo performance with her chart-topping song "Royals."
Lorde, a poised 17-year-old, thanked her competitors who included Justin Timberlake and Katy Perry as she accepted the Grammy at the music industry's annual night in Los Angeles.
"This is the one thing that I did not expect the most about tonight," Lorde said, saying of her rivals for the Grammy: "I have been so inspired by all of your vocal work at some point in my life, so thank you."
Lorde, whose real name is Ella Yelich-O'Connor, stormed through international charts last year with "Royals," her genre-defying tale of aspirational luxury. With the song, Lorde became the first act from New Zealand to top the Billboard chart in the United States.
Lorde was also nominated for Grammys for best record, best song and best pop vocal album.