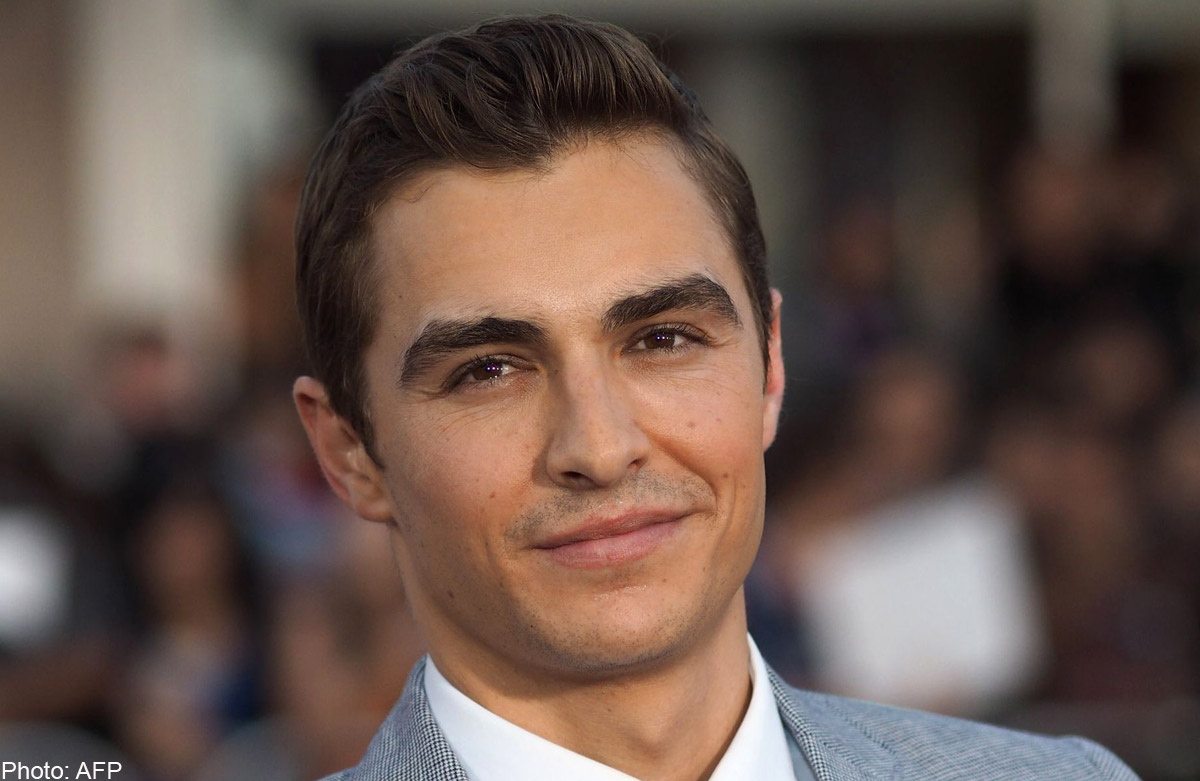 JAMES FRANCO VS DAVE FRANCO
Everyone knows about the Hemsworth brothers and the Olsen sisters, but not as many know about the Franco siblings, both US actors.
James, 36, is older and more successful. But Dave, 28, is definitely on the rise, thanks to a cool role in Bad Neighbours playing Zac Efron's preppy bestie and right-hand man Pete.
Question is, which Franco is cooler?
FAME POWERS
JAMES FRANCO
There aren't many people in the world more famous than James at the moment. Not only did he star in blockbuster movies such as Oz The Great And Powerful (2013) and Rise Of The Planet Of The Apes (2011), he also pops up often in the media thanks to his many art stunts. He was also nominated for a Best Actor Oscar for 127 Hours (2010).
DAVE FRANCO
Dave isn't that well known - yet. He tends to play a lot of second-string douchebags in movies such as Fright Night (2011), 21 Jump Street (2012), 2013's Warm Bodies and Now You See Me, and now Bad Neighbours. He also has a strong presence on the Internet, producing dumb little videos with actor pals like Christopher Mintz-Plasse.
ROUND ONE: JAMES
He wins by a landslide.
WEIRDNESS POWERS
JAMES FRANCO
While most movie stars play it safe, James is the opposite. He posts sleazy half-naked pictures of himself on Instagram and propositions teen girls. His most recent art project saw him painting buddy Seth Rogen in the buff. He even has a recurring character on the soap opera General Hospital, which is super weird!
DAVE FRANCO
Dave expresses his weirdness through his choice of his movie roles. He's been in a lot of very odd flicks, but his weirdness mostly comes through on the short films he makes for humour website Funny Or Die. He comes across as a world-class pervert in clips such as Would You and You're So Hot.
ROUND TWO: JAMES
Dave has a filthy mind but James' eccentricity wins out.
HANDSOMENESS POWERS
JAMES FRANCO
James is kind of a sex symbol, but also kind of not. He's a great-looking guy, but he always looks haggard and he's wrinkling prematurely for his age. That said, he has a sort of scungy '70s-style sexiness that works for him.
DAVE FRANCO
He was voted Best Looking by his high-school classmates. He even auditioned for the role of Edward Cullen in the Twilight movies! But the only thing holding him back from being a true stunner is his height - he's just 1.7m.
ROUND THREE: DAVE
He's hotter than his tired-looking big bro.
THE WINNER: JAMES FRANCO
Dave is a great-looking kid, but James is a one-of-a-kind A-lister who plays by his own rules - and wins.
This article was published on May 7 in The New Paper.


Get The New Paper for more stories.