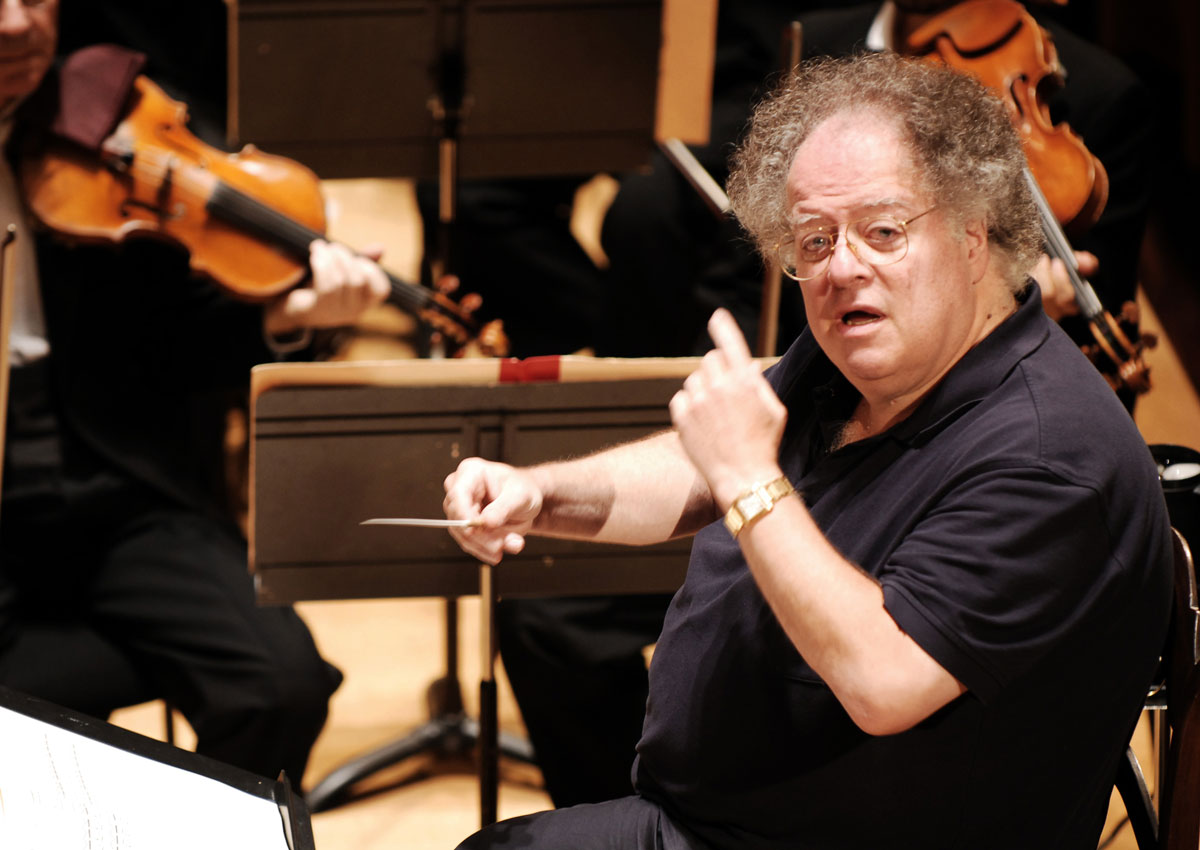 NEW YORK - New York's Metropolitan Opera said Sunday it was suspending its famed longtime music director James Levine after multiple allegations of sexual misconduct.
The premier US opera house said Levine would no longer appear at the Met this season and that it had hired a former US prosecutor to investigate the accusations.
"Based on these new reports, the Met has made the decision to act now, while we await the results of the investigation," Peter Gelb, the general manager of the Met, said in a statement.
"This is a tragedy for anyone whose life has been affected," he said.
Gelb said that Robert J. Cleary, the former US attorney for New Jersey best known for prosecuting the anti-technology mail-bomb assailant dubbed as the Unabomber in the 1990s, would lead the Met's probe.
The suspension marks a spectacular fall from grace for Levine, who had guided the Met's orchestra for 40 years before retiring at the end of the 2015-16 season as he struggled with Parkinson's disease.
The 74-year-old has stayed in a role of music director emeritus and conducted what may turn out to be his final Met performance on Saturday - fittingly, Verdi's "Requiem."
The New York Post first reported on Saturday about a 2016 police report in Illinois that alleged that Levine abused a boy starting in 1985 when the purported victim was 15.
The man, who is now 48 and whose name has not been revealed, said the abuse continued for years and drove him to the brink of suicide. He alleged that the much-older Levine fondled his penis when he was a teenager and masturbated naked in front of him, describing hundreds of incidents.
The Met earlier said that Levine denied the charges when asked about them last year. But the opera house, without further detail, said that it had been made aware of multiple allegations against Levine and noted that he was serving at the Met at the time.
The conductor has not been criminally charged and, unless more recent incidents are uncovered, the alleged misconduct took place too long ago for prosecution.
Levine's suspension comes amid a flurry of revelations about the sexual behaviour of powerful men, sparked by allegations of widespread harassment and abuse by Hollywood mogul Harvey Weinstein.