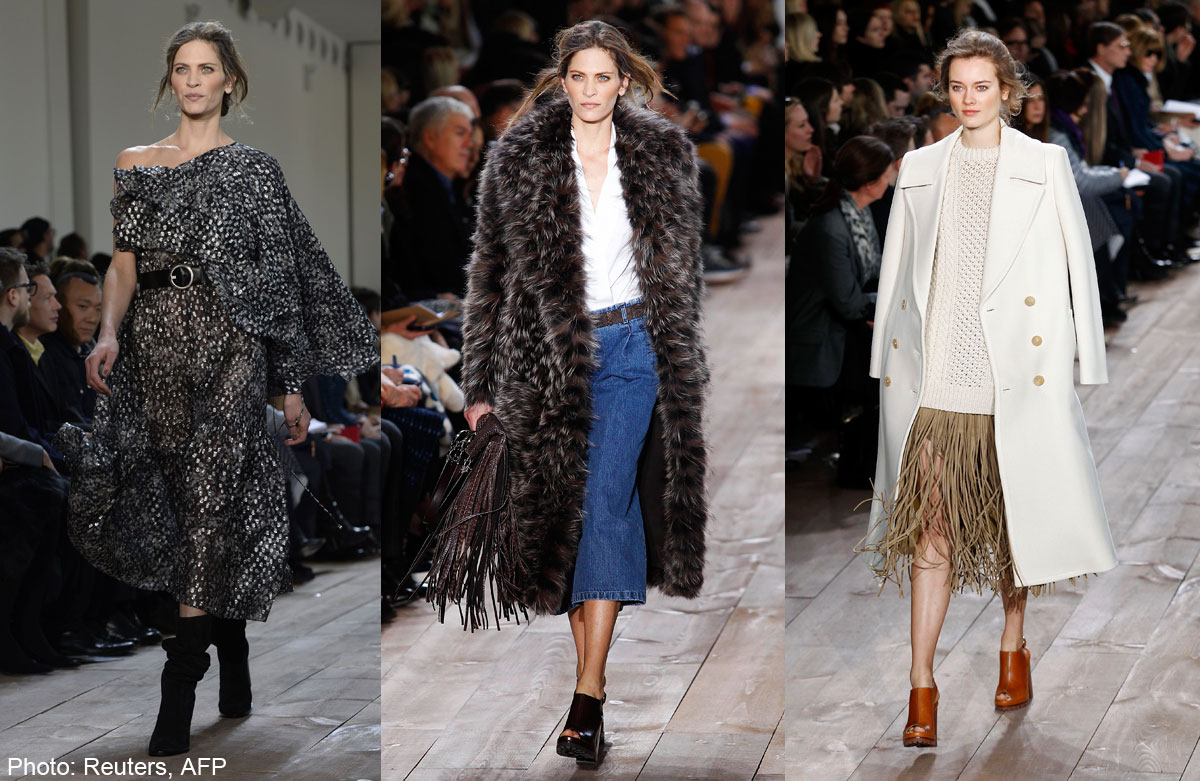 What: Michael Kors Autumn Winter 2014-15
The guests: Blake Lively, Michael Douglas, Rose Byrne, Freida Pinto, Naya Rivera, Miroslava Duma, Hanneli Mustaparta
Inspiration: The Big Sur (a region in Northern California) meets big city
The looks: With an instrumental version of the Mamas and Papas' "California Dreaming" playing in the background, the scene was set for Michael Kors' Autumn Winter 2014 show. Imagine girls stuck in cold weather, dreaming of warmth. There you have it, that's the collection in a nutshell.
It's a romantic look when cozy knits and oversized jackets are layered over flimsy, floaty dresses with fur stoles. The designer didn't forget to inject python prints on the soft floaty dresses. There were Ali Macgraw references in the A-line denim skirts, belts slung at the hips, and peasant blouses with low v-necklines. The metallic chiffon dresses, especially those with cape details, smacked of Stevie Nicks.
We especially liked the huge sweater and sweatpants paired casually with a giant mink vest. We can't think of a better juxtaposition of the newly minted billionaire's signature sportswear and luxury.
The accessories: The tassels of the fringed clutch that the models held close to their body, blended in perfectly with the rest of the look. Slouchy boots were paired perfectly with full peasant skirts and flat huaraches featured alongside sportier ensembles.
Go to herworldPLUS for more stories.