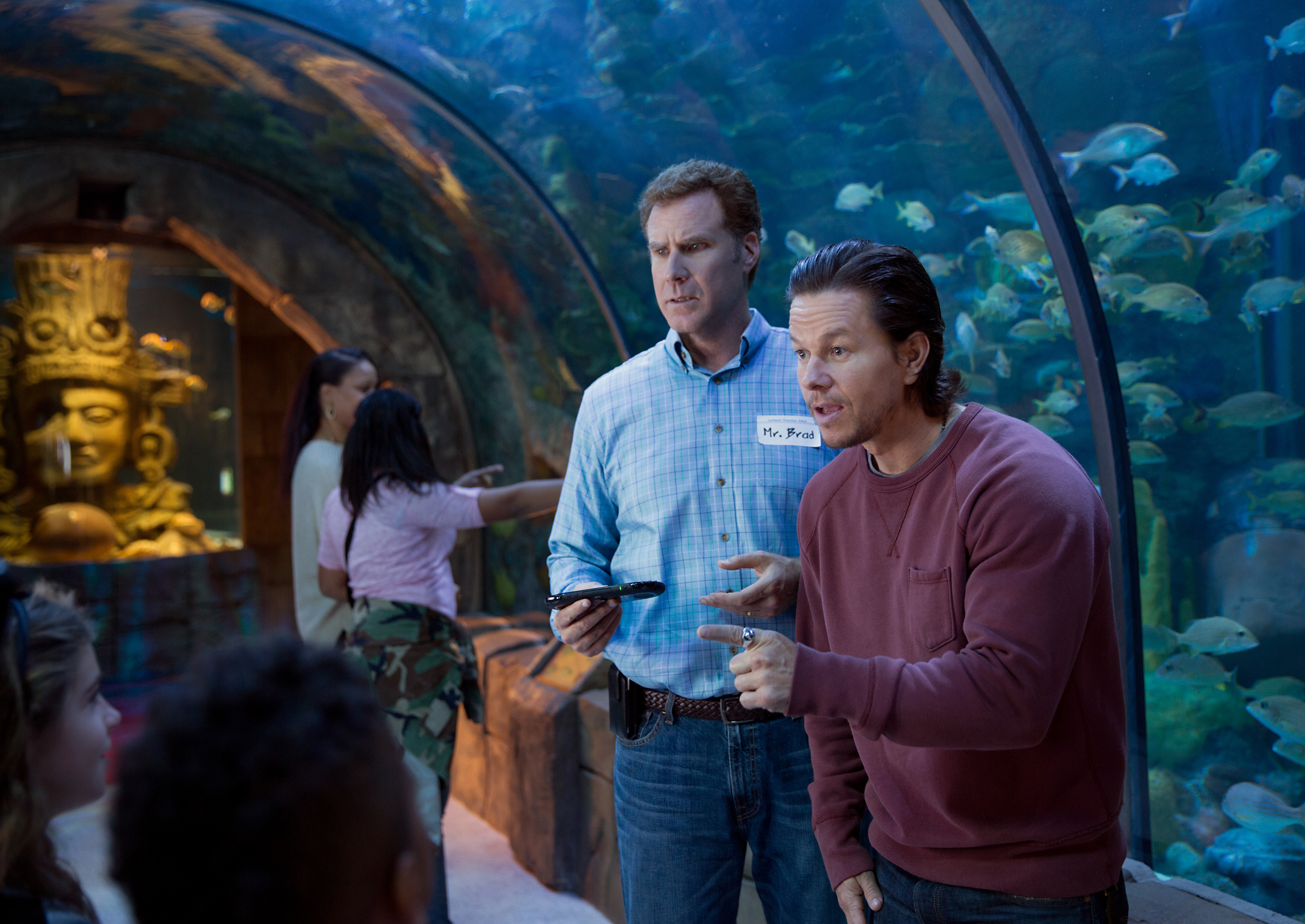 DIRECTOR: Sean Anders
THE SKINNY: Brad (Ferrell) is a mild-mannered radio advertising executive who is trying to be the world's best stepfather to his wife Sarah's (Cardellini) two young children. Just when Brad is about to win over the precocious kids, trouble brews when their freewheeling biological father Dusty (Wahlberg) shows up.
RATING: PG13
These two really make a good team.
They first joined forces in 2010's The Other Guys to much success. Naturally, they have been paired again for another comedy.
Ferrell, known for his over-the-top and crude humour, does his best at being the subdued, strait-laced guy.
Much like The Other Guys, Wahlberg is entrusted with the burden of making moviegoers laugh.
He should really consider doing comedy full-time and forget about being the action guy, especially now that his comic timing has improved. Also, the comedy plays up his physicality more than his action roles, so it's a win-win for him.
However, don't expect anything great from the story, which is pedestrian.
You know how it will unfold and you can see the ending from a mile away.
But because of Ferrell's and Wahlberg's chemistry, you connect with their dad characters.
Both men also work well with the adorable child actors.
So while the men's competition tactics are exaggerated for laughs, you understand their anxieties and concerns behind the quarrels.
I'm not one who fancies Ferrell's movies but he brings much heart to Brad, making him empathetic.
Maybe being a father of three himself brings out his softer, tender side.
STARRING: Will Ferrell, Mark Wahlberg, Linda Cardellini, Thomas Haden Church
THE CONSENSUS: There's enough daddy cool to make this fatherhood flick good fun
joannes@sph.com.sg

This article was first published on December 30, 2015.
Get The New Paper for more stories.