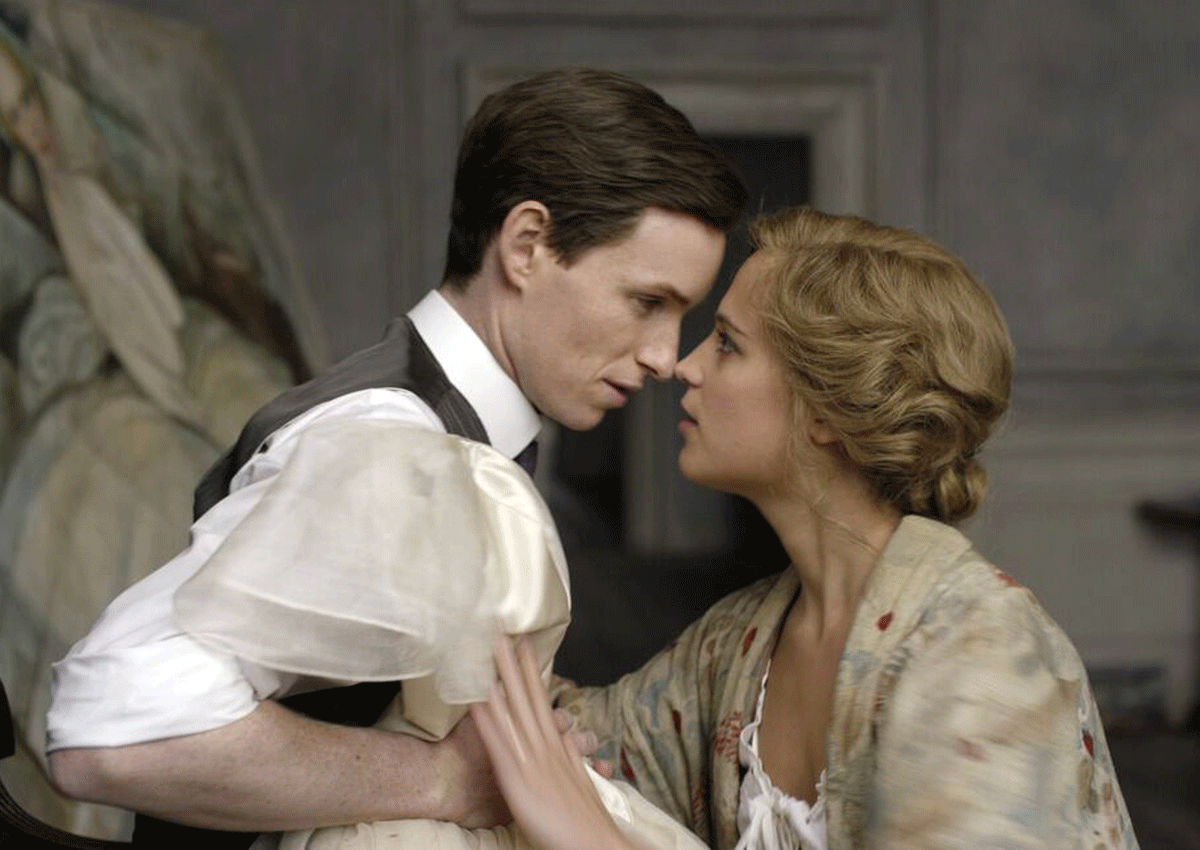 MARS:
This type of film disgusts me.
Not the subject matter but because it is Oscar bait of the worst kind. The tagline should be: "Please give us an Oscar!"
The Danish Girl ticks so many of the required boxes. Statuette-winning actor and director. A newsworthy subject. A man dressing as a woman. All that and a period piece too? Allow me to clear a shelf for trophies.
But this film is so enamoured with the trophy trail that all focus is put on that tried-and-tested Oscar trap - a straight man playing an LGBT role.
Forget trying to make Einar/Lili an interesting and rounded character. Redmayne's version of being female is to simper and smile shyly.
A lot of his evolution is so cliched - the shivery thrill of touching ladies' underwear - that it is laughable. It is essentially an exploitation film, just a very genteel one.
Hooper's camera is besotted with Redmayne, giving Vikander short shrift.
She is a supporting character when she should be the focus: A wife who discovers the man she loves wants to live as a woman.
What a story that could have been. But here, she finds the situation a tad awkward at most.
There is so little conflict that credibility melts away.
An incredibly boring and lifeless waste of an opportunity.

Photo: United International Pictures
VENUS:
It is disappointing that a movie about a transgender pioneer could be so dull.
The Danish Girl starts off promisingly, showing the beautiful relationship between Einar and Gerda, set against the backdrop of 1920s Copenhagen.
But the charm of their bohemian artist lives soon wears thin when Einar discovers his feminine side.

Photo: United International Pictures
I was hoping to see a complex character transformation as Einar transitions from male to female, with some insight into what that feels like.
Instead, Einar's expressions of femininity seems limited to fondling female stockings and playing with his delicate wrists.
That, and slapping on eyeliner and poppy red lipstick. Surely gender identity is more than a need to feel pretty?
Redmayne was masterfully subtle in his Oscar-winning turn as Stephen Hawking in 2014's The Theory Of Everything, but it feels like he is hamming it up as a woman in The Danish Girl.
I kept waiting for the film to cough up some pearls of wisdom on what it means to identify as transgender, but none came.
Gerda also seems to accept her husband's situation too readily, which I found unrealistic.
The societal reaction to Einar's transformation appears to be neglected.
The Danish Girl feels like it has ignored the very heart of the issue it tries to address.

This article was first published on January 6, 2016.
Get The New Paper for more stories.