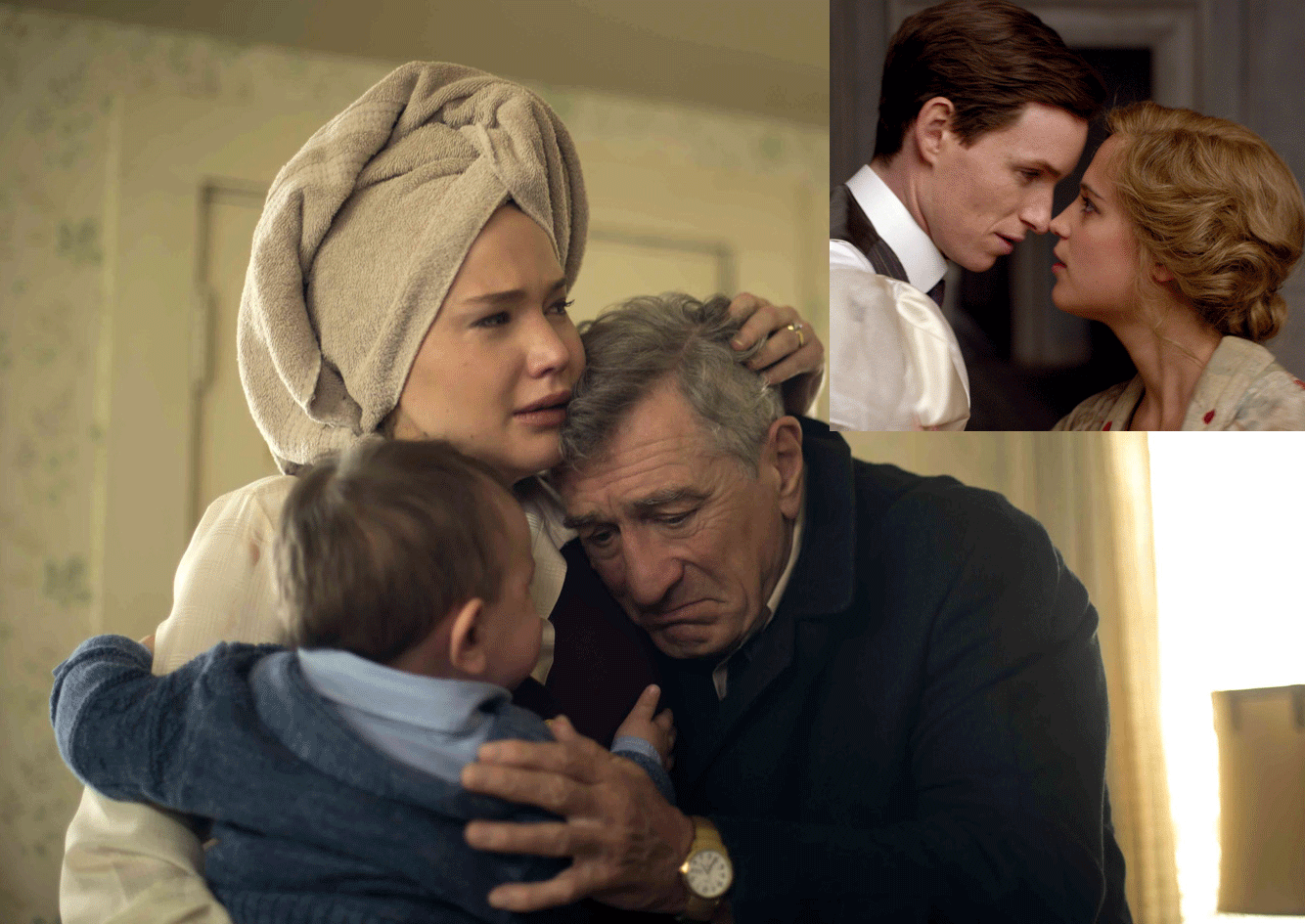 A story ripe with potential becomes a pallid take on romantic love in The Danish Girl (R21, 120 minutes, opens tomorrow, ***). Eddie Redmayne's performance as Lili Elbe (born Einar Magnus Andreas Wegener) redeems this work, hobbled as it is by its wish to never show the slightest trace of bad taste.
Director Tom Hooper, working with a screenplay based on a fictionalised account of the life of the real Lili, makes the relationship between landscape artist Einar (Redmayne) and his wife, portraitist Gerda (Alicia Vikander), the focus of the story, and depicts how the dynamics shift as Einar transitions into Lili.
It's a story that cries out for both parties to express a gamut of colours - shock, fear, despair and grief - but Hooper opts for nothing more chaotic than resignation, followed by love and acceptance, all dressed up by a selection of costumes and period architecture.
The milieu of Danish and Parisian bohemia in the early 20th century might have made the psychological changes easier to accept, but the story largely ignores the physical.
In real life, Lili's transition required highly invasive surgery, carried out in large part by doctors with little idea of what they were doing. This would have been an ideal place to give the story psychological heft - after all, this is pioneering sex reassignment surgery, implying that henceforth, people in the developed world no longer have to accept the sex organs they are born with.
Hooper, an Oscar winner for The King's Speech (2010), spends time making Lili worthy of empathy, when what is desperately needed is insight - into what happens when the mind recoils at the meat we are assigned.
But a curtain is largely drawn over those areas. Instead, Lili is shown in a variety of settings - in parties, and falling in love with a man, Henrik (Ben Whishaw). She is testing a new identity, gently moving forward with her new self.
Redmayne has to play a man who wishes to be a woman in every way, not just a man playing dress-up and one who has to test his newfound femininity both out in the world and in his marriage. This he does with remarkable sensitivity.
Vikander, however, is left without much to do except react. She deserves more.
If Oscar-bait movies tend to be about people ennobling themselves though virtue, then writer-director David O. Russell has found a way to make Oscar-worthy pictures about people finding their finer selves through yelling, bickering, tantrums and broken furniture.
His movie Joy (PG13, 124 minutes, opens tomorrow, ), like his past two pictures - American Hustle (2013) and Silver Linings Playbook (2012) - features Jennifer Lawrence and Bradley Cooper in key roles. As usual, they are surrounded by a crew of flawed family members, lovers and friends, each fighting with fierce serio-comic intensity to defend the delusions they hold, the ones that let them rationalise their own mediocrity.
Like Hustle, Joy is a based on a true story, this time of single mother Joy Mangano, an inveterate inventor who became a household name after striking gold with a self-wringing mop on the QVC shopping channel. Cooper is Neil Walker, a home shopping guru whose part feels as if much of it has been left on the cutting floor.
There is an element of uplift here, of Russell idealising his characters that is not present in Hustle or Playbook. This makes this picture the weakest of the three.
Russell is at his best when he dislikes his creations just a little. He is much too fond of the central character Joy, shown here as a do-it-all supermom who leans in as hard as she can. He is great at making the audience like his lovable underdogs; when he tries to lionise them, the effort feels insincere.
johnlui@@sph.com.sg 

This article was first published on January 06, 2016.
Get a copy of The Straits Times or go to straitstimes.com for more stories.