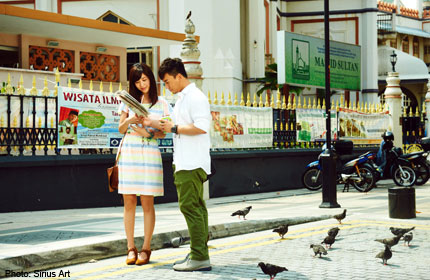 Ratings: 2 out of 5
You'll get a sense of deja vu throughout Taiwanese director Vincent Fang's maiden big-screen effort - and not in a good way.
Like Hong Kong drama Love Connected (2009) and schmaltzy Taiwanese flick Hear Me (2010), Rhythm Of The Rain features a deaf girl (Ginnie Han) who steals the heart of a dude (Alan Kuo).
But things become complicated when his buddy (Ashton Chen) falls in love with her too.
This cliched premise, coming from a supposedly creative whiz (Fang is one of Mandopop's most revered lyricists and a long-time Jay Chou collaborator), is disappointing. I like how Fang blends music, Chinese calligraphy and poetry. Also look out for the scenes shot in Singapore.
But his final product is let down by the unoriginal script and wooden performances of Han and Chen.

Get The New Paper for more stories.