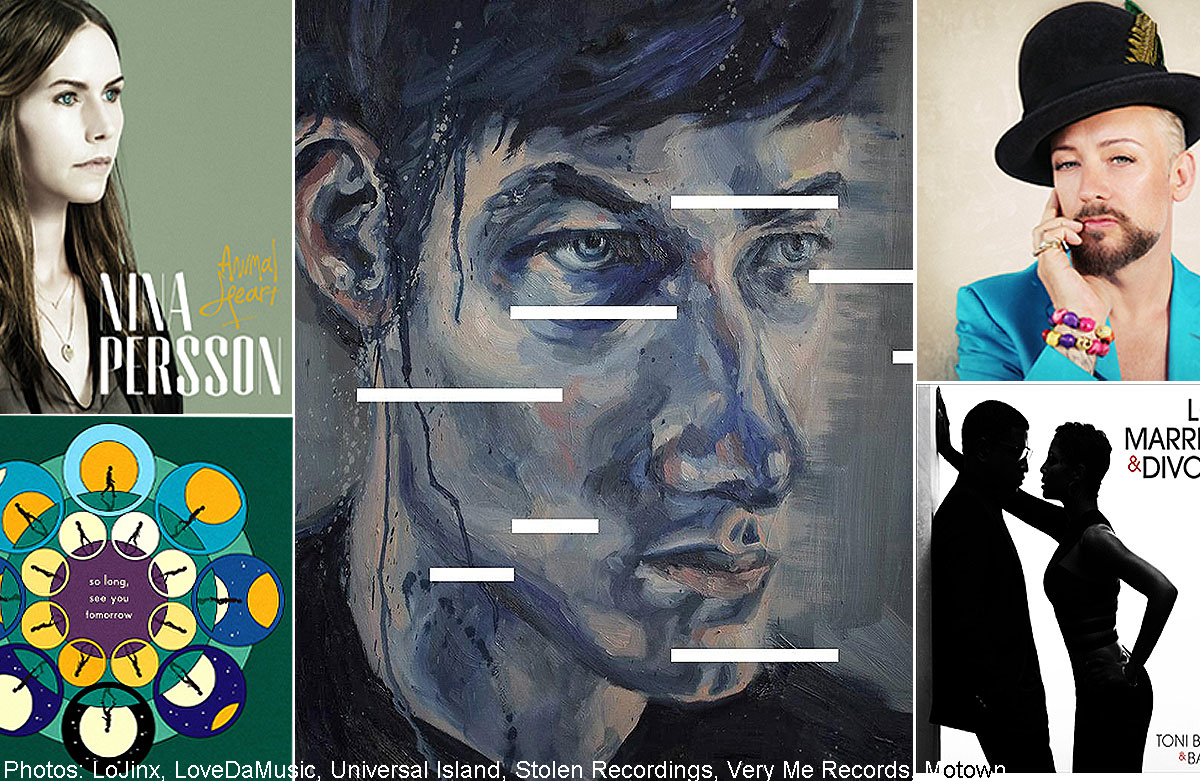 Album of the week:
TOTAL STRIFE FOREVER
ELECTRONIC/SYNTH-POP/EXPERIMENTAL
East India Youth (Stolen Recordings)
Rating: 4/5
Sure, the chap might look like the sort of skinny, pale-skinned models often spotted in the pages of Brit mags such as I-D or Arena Homme Plus and approved by fashion designer Hedi Slimane, but there's nothing skinny or pale about his music.
William Doyle, who goes by the quaintly postcolonial-sounding moniker East India Youth, has unleashed a ruddy, defiantly mysterious record that has been rapturously compared with anything from ambient maestro Brian Eno to post-dubstep maven James Blake.
It's electronic yet intimately humanistic; dancey but fiercely introspective - what gives?
From England, the guy once fronted an indie band, Doyle & The Fourfathers, but, alas, they failed to take off.
Instead of flailing his arms and calling it quits, he retreated to his inner sanctum and worked on expressing himself through gadgets and computers instead.
The result is Total Strife Forever, which obviously puns on Total Life Forever, the second album by more popular Anglo indie rockers Foals; a yin to the yang of the latter record.
The music, at times, recalls the plangent electronic synths of someone like, yes, Eno and even Vangelis, but tethered to an idiosyncratic pursuit for meaning.
This means he is wont to layer voice over stuttering, spluttering percussion, or squiggly bass. It thrills, spills and kills with his bleeding heart on the line.
Doyle doesn't sing very much, but when he does, it's a decorous voice which doesn't draw too much attention, adrift in the escalating synths or clickclackety beats.
In Looking For Someone, he repeats the title over what sounds like mutated accordion and fake horns. At times, it sounds like a 1980s soft rock moment, but hurled into a sci-fi cavern lorded over the likes of Kraftwerk.
He is trying to evince humanity from robotics, to see something easily overlooked by the rest of us.
The title track, splintered into a four-part suite, works as a private soundtrack of, well, strife and enlightenment. Rigorously classical in form, but bold in approach, the music is an absorbing enactment of his own psychological tussle.
A sea of sustained notes in Total Strife Forever II sounds like a chorus of Sigur Ros, while washes of synths in Total Strife Forever III mimic a resurrection - what of, I can't say.
INDIE ROCK
SO LONG, SEE YOU TOMORROW
Bombay Bicycle Club (Universal Island)
Rating: 3/5
Written on tour in Asia and Europe, the English indie rockers' fourth outing has gone East, specifically, Bollywood.
Restlessness pervades So Long, See You Tomorrow as it trips from genre to genre, like a migratory bird taking off and landing when it wishes.
This doesn't always make for easy listening, but at least the yoking of art rock, chamber pop and indie anorak is heartfelt.
Frontman Jack Steadman keens like a lost member of, um, Keane, particularly in quieter tracks such as piano ballad Eyes Off You, in which the airy thinness floats through air like incense. Elsewhere, it's a rollercoaster over highs and lows, and depending on whether you're a fan, you'd either hop off or hold on for dear life.
INDIE POP
ANIMAL HEART
Nina Persson (Lojinx/Love Da Music)
Rating: 3/5
Her voice can still cut glass even as it shines.
Nina Persson, the clarion-voiced blonde cherub of Swedish indie-pop sweethearts The Cardigans, has gone brunette - and a little wild.
Ever since they went Americana on Long Gone Before Daylight (2003), they have turned their backs on the sunshine Nordic pop of yore for darker days.
Animal Heart, peddled under her own name (rather than A Camp, her other side-project), continues her piquant exploration of human relationships. The music is torched with longing, regret and defiance, and you'd strut, even as the percussion connives to sidestep you. She drags a vowel to its gorgeous ends over a synth melody in Burning Bridges For Fuel, and negotiates subtle chord changes in Food For The Beast. A slow burner.
REGGAE POP
THIS IS WHAT I DO
Boy George (Very Me Records/Love Da Music)
Rating: 3.5/5
Love is bigger than war, croons Boy George, sounding manlier than he has ever been. It's mildly shocking - as if a drag queen has just turned up in butch overalls and started croaking.
He's still in love with love, but there's something braver in his saner approach.
This Is What I Do, his first studio album of original material in 18 years, is declamatory but also very unapologetic in the way he bats his eyes while growing a beard.
Love And Danger and My God sashay to his trademark reggae groove, but it's the unexpectedly countrified It's Easy which shows George has learnt and let lived. It's heartbreaking.
R&B
LOVE, MARRIAGE & DIVORCE
Toni Braxton & Babyface (Motown)
Rating: 3/5
Love and heartbreak are also the subjects of a concept record by pop comebacks Toni Braxton and Babyface. Vocally and musically, they are in top form, and you luxuriate in the adult-contemporary creaminess. Which is admittedly odd, considering that these are songs of adultery and divorce in 2014. I'd Rather Be Broke and The D Word slink by while the duo feed off each other's carefree, careless romantic shenanigans.
In Where Did We Go Wrong?, he sticks to a feathering falsetto as she pours hot caramel over the fingerplucked guitar. It's sinful, it's soft-focus, it's fatal attraction.
kaichai@sph.com.sg
Get a copy of The Straits Times or go to straitstimes.com for more stories.