As 2020 winds down, anticipation for the new year builds, and so will Netflix's line-up of South Korean television shows. K-dramas starring some of the country's biggest stars are arriving to the streaming platform in the first few months of the year, and even some sequels to much loved shows.
Whether you're interested in romance or thrillers, here are the K-dramas we know are heading to Netflix in 2021.
The Silent Sea
This sci-fi thriller is an eight-episode show featuring some of South Korea's biggest stars: Bae Doona, who has appeared in numerous Korean and Hollywood films and is currently starring in Kingdom; Gong Yoo, known for Coffee Prince and Goblin ; and K-pop star-turned-actor Lee Joon.
The three will appear as members of a team sent to the moon to investigate the mysterious abandonment of a lunar research facility.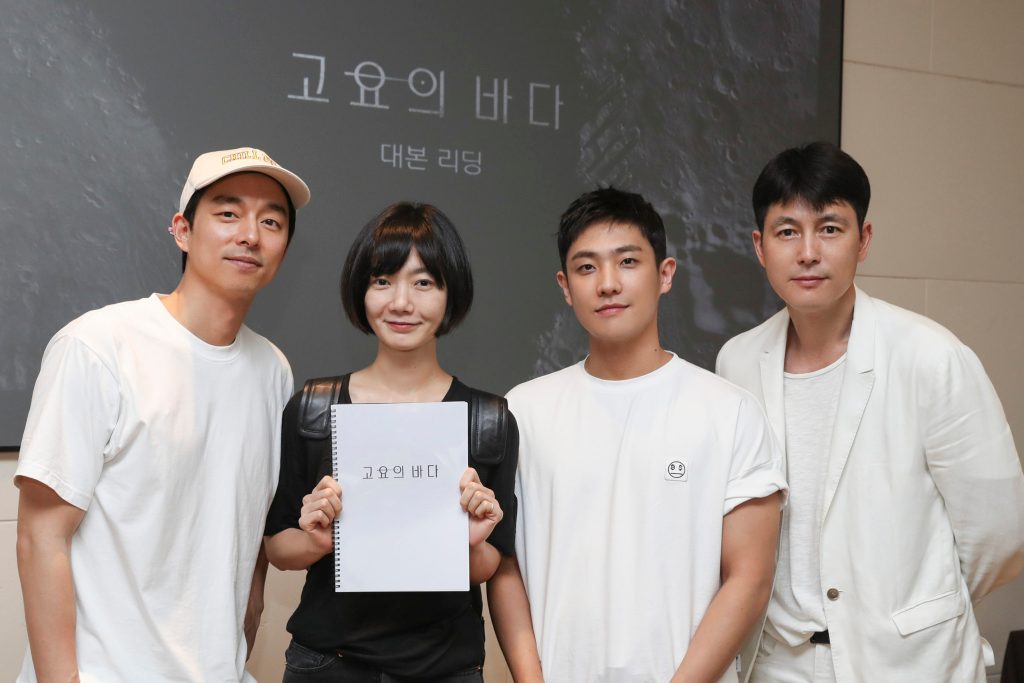 Hellbound 
This supernatural drama directed by Yeon Sang-ho, who helmed Train to Busan, stars Yoo Ah-in, best-known for his role in the critically acclaimed film Burning , as the cult-like leader of a religious organisation promoting the arrival of beings sent to drag people to hell.
Park Jung-min, Kim Hyun-joo, and Won Jin-ah will also appear. Park will play a television producer investigating the organisation Yoo's character heads, and Won will play the wife of Park's character, while Kim will play a lawyer similarly going up against the organisation.
Move to Heaven
This dramatic show is inspired by the real-life experiences of Kim Sae-byul, a former "trauma cleaner" who disposes of the belongings of dead people. Lee Je-hoon and Crash Landing On You 's Tang Jun-sang play two men who run a "trauma cleaning" business and learn about the lives of those whose deaths they clean up after.
D.P.
Based on the hit South Korean online comic (or webtoon) D. P: Dog Days by Kim Bo-tong, this show explores the human rights of those serving in South Korea's armed forces by focusing on "deserter pursuit", or DP. The show stars Jung Hae-in, Koo Kyo-hwan, Kim Sung-kyun, Son Seok-koo, and Lee Jun-young.
All Of Us Are Dead
For all zombie lovers out there, this show starring Yoon Chan-young features a high school overrun by a zombie virus outbreak.
Love Alarm Season 2
The second season of the fantastical teen romance features an app where people get alerted when they find people who like them. Kim So-hyun, Jung Ga-ram, and Song Kang all return to reprise the roles they played in the first season of the show, which aired in 2019.
ALSO READ: 8 new Korean dramas to watch this December
This article was first published in South China Morning Post.