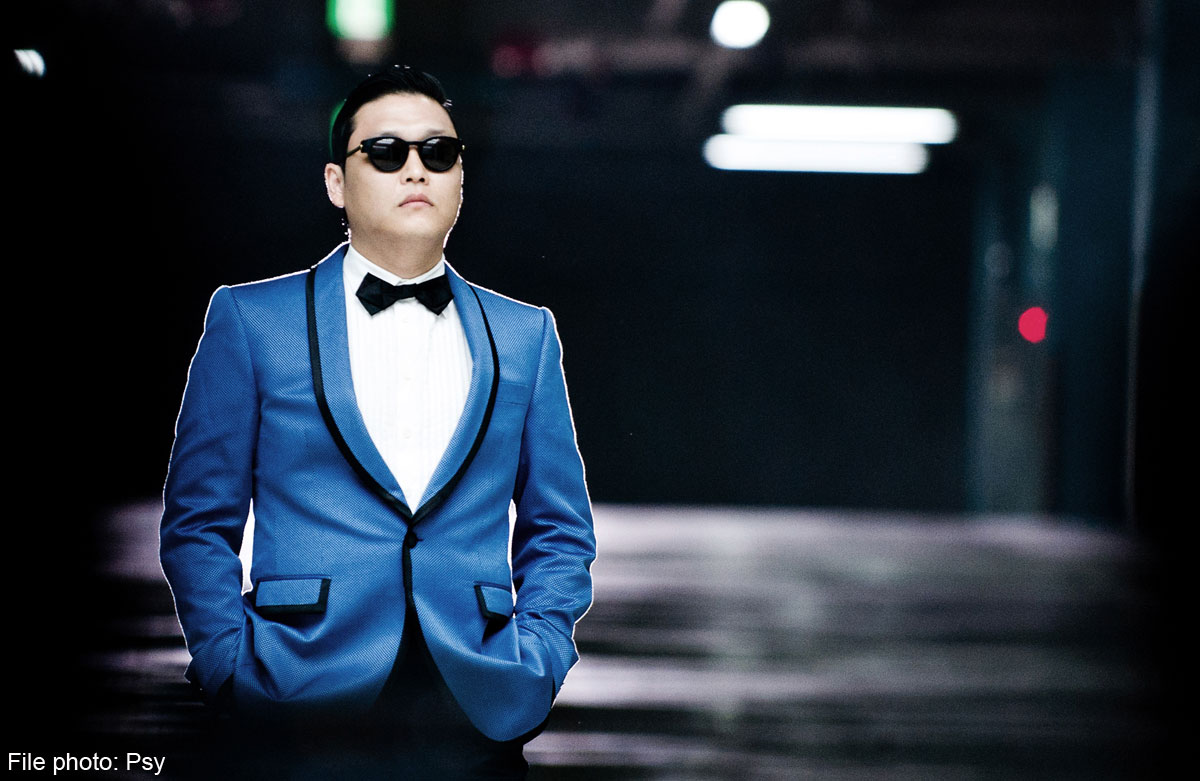 South Korean music sensation Psy, who rose to fame with his catchy megahit Oppa Gangnam Style, is back with another funky track. And this time around, he's got US rapper Snoop Dogg joining in the "party".
Aptly titled Hangover, the single chronicles the duo's adventures while going on a bender. The music video begins with Psy waking up in a mess the morning after and then quickly getting friendly with a toilet bowl. Snoop Dogg pops out of a bathtub and starts to recall the previous night's activities, going: "The party's over? It ain't over! Drink it up and get sick; bottoms up, get wasted!"
The video then follows the pair as they drink their way through Seoul, from drinking soju at homely restaurants to tripping out at karaoke bars and snooker halls to chugging beer and more soju at the food court.
The pairing of the K-pop star and rap legend is simply brilliant as both are game for anything ... at least it seems so based on the video. In previous interviews, Psy even mentioned that he and Snoop Dogg filmed the video in Seoul and production was done in just 18 hours.
Snoop Dogg said that filming in Seoul felt like being in an action movie. "For me, it was awesome because I've always wanted to be in a martial arts movie," he was quoted as saying.
To launch the video, Psy and Snoop Dogg appeared on a special edition of Jimmy Kimmel Live! in Los Angeles, where Psy surprised everyone with a performance of the US rapper's 1994 hit What's My Name?.