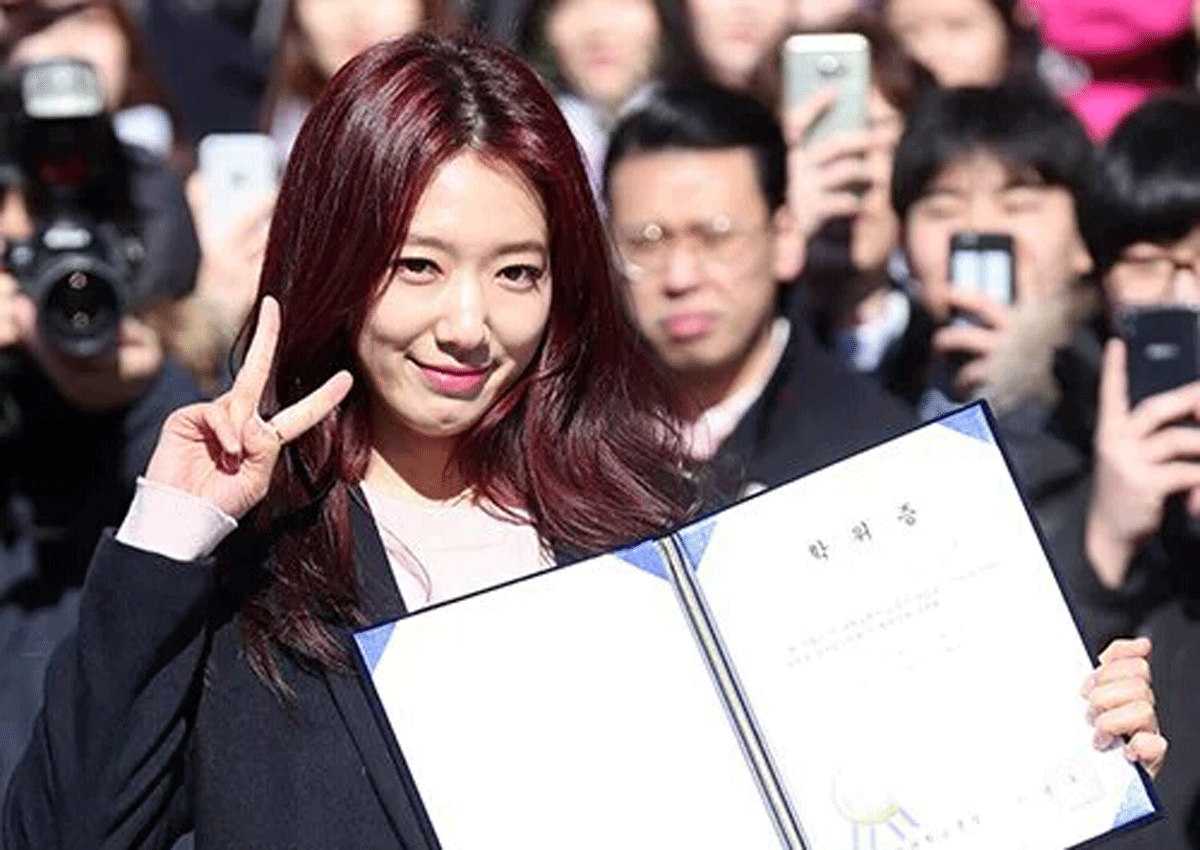 Actress Park Shin-hye on Monday received a bachelor's degree with a major in film and theatre studies from Seoul's Chung-Ang University.
She posed with her diploma in front of the cameras after the ceremony. The starlet wore a pink knit, blue jeans and black coat on top for her graduation.
Park, who entered the university in 2008, on Monday graduated with Girls' Generation members Sooyoung and Yuri from the university.
(sahn@heraldcorp.com)