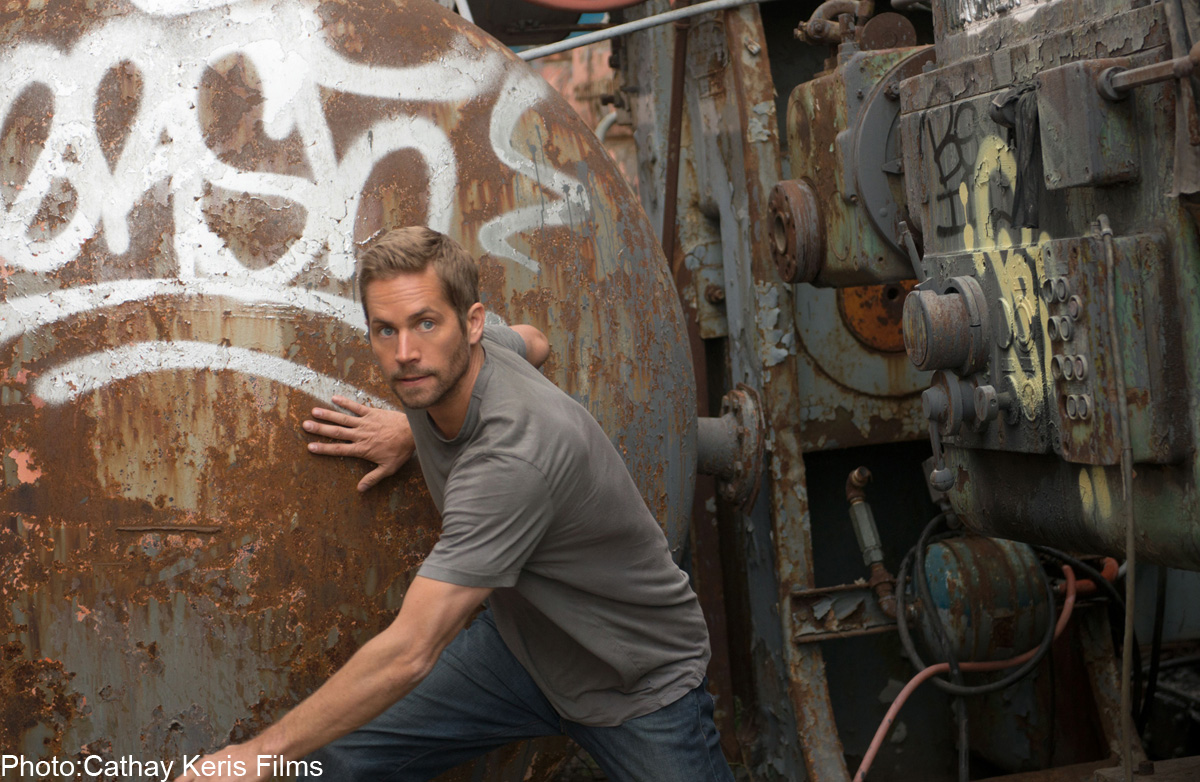 SINGAPORE - Review Action thriller
BRICK MANSIONS (PG13)
90 minutes/Opens tomorrow
The story: In 2018, a lawless enclave in Detroit, Brick Mansions, is ruled by the likes of drug kingpin Tremaine (RZA). When a powerful bomb is stolen by his gang, undercover cop Damien Collier (Paul Walker) has to infiltrate the area placed under martial law. To find the weapon and disarm it, he has to rely on Brick Mansions denizen and ex-convict Lino (David Belle) for help. As the timer on the bomb counts down to zero, Damien begins to question everything he thought he knew. A remake of the French film District 13 (2004).
There is a whiff of the familiar about Brick Mansions, and not just because it is a remake of District 13.
The late Paul Walker plays an undercover cop who has to work with criminal elements to battle a ruthless villain.
It could well describe his work at one point or another on the popular The Fast And The Furious movie franchise.
Like his character, the movie too feels rather generic with its mix of swaggering villains, corrupt cops and earnest heroes with mad skills and a curious ability to dodge bullets. There is also not much chemistry in the odd couple pairing of cop and ex-convict.
The most fun parts in the movie are the parkour sequences.
Belle, who had also starred in District 13, is one of the founders of the urban sport.
And it is a joy to watch him jump over obstacles, scale walls and leap across buildings with such confident fluidity. It is as though he were a cat certain of his many lives.
There is less for Walker to do here; he was stretched more acting-wise in Hours (2014), in which he played a father trying to keep his newborn daughter alive in the aftermath of Hurricane Katrina. He showed in that high-concept film that there was more to him than being easy on the eyes as he channelled charm, grief, anger and desperation.
What Brick Mansions does offer are several chase scenes.
And knowing that Walker died in a high-speed crash makes them a tad uncomfortable to watch. At least director Camille Delamarre is not guilty of poor judgment in post-production - the action sequences do not end in fiery blasts.
One wonders if Fast & Furious 7, which is slated for release next year and Walker's final film, will exercise similar restraint.
This article was published on April 23 in The Straits Times.


Get a copy of The Straits Times or go to straitstimes.com for more stories.