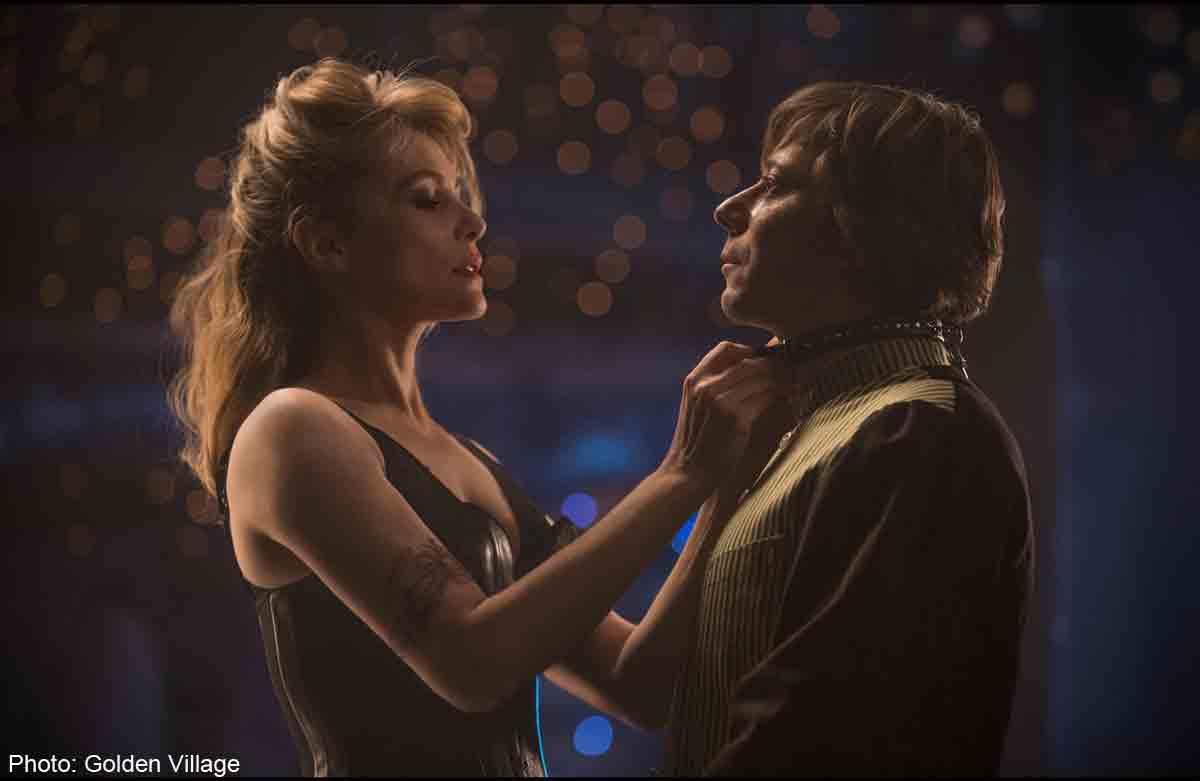 Review Drama
VENUS IN FUR (M18)
96 minutes/Opens tomorrow/ **½
The story: In this French-language work, theatre director Thomas (Mathieu Amalric) is at his wit's end casting the female lead for his new play, which is based on the 1870 novel Venus In Furs by Leopold von Sacher-Masoch (who would give his name to the behaviour of masochism). None of the actresses he auditions seems to be as smart or as perverse as the role requires. Struggling actress Vanda (Emmanuelle Seigner) bursts in and sets out to prove why she deserves the part.
When it comes to exploring sexual politics, no one gets under the skin like Roman Polanski. In this adaptation of David Ives' off-Broadway play, a man and a woman role-play, seduce, stalk, beg, and all but devour each other alive while laying out the complicated terrain of modern male-female power roles. This is stuff they do not teach in boy-girl relationship courses in school.
Oscar winner Polanski (Best Director for The Pianist, 2003, which was also nominated for Best Picture) told us in Bitter Moon (1992) that while men might wish for women to be more sexually forward, the consequences would throw everyone into a strange and potentially frightening world.
In Bitter Moon, Seigner (his wife in real life) plays the timid girlfriend who goes from being the seduced to the seductress, from slave to master, and a subjugated Oscar (Peter Coyote), once a swaggering alpha male, accepts his fate and is all the happier for it, though perhaps at the cost of his sanity.
A transformation of a similar sort happens in this film, adapted into a screenplay by Polanski himself. Seigner once again is the woman with a mask, the archetypal Polanski female without a lot of book smarts but with a preternatural ability for sexual manipulation that is so good that men like Thomas (Amalric) beg to be used by her.
This is of course all in the play-within-a play context of the story, and the power relationship of director and actress. As both characters rehearse scenes, things happen on different levels. Are they speaking as actors, or as themselves, using the script to voice their real thoughts? There is not just commentary on power relations between men and women, but there are also loads of stuff, both implicit and explicit, about the power balance between director and actor, artist and muse and probably several other dyads.
It is clever, self-referencing, meta stuff and probably as cerebral as one might get when it comes to eroticism and the breaking down of it in talk. The acting is top-notch; Amalric and Seigner are excellent partners in this two-hander.
But, is not quite a cinematic work, more like an exercise in experimental video that should be shown on an arts cable channel. After an hour, it feels like a dinner party with two guests who should go somewhere and work out their issues with something other than talk.
johnlui@sph.com.sg

Get a copy of The Straits Times or go to straitstimes.com for more stories.