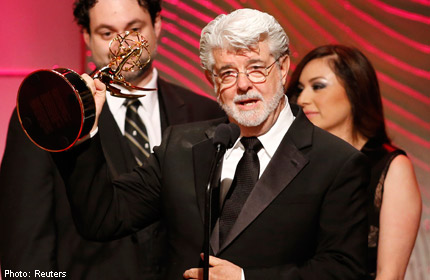 The man behind Star Wars was among 24 people honoured with presidential medals at the White House on Wednesday.
US film producer George Lucas, 69, received the National Medal of Arts from US President Barack Obama, who later told the media that Star Wars had amazed him.
Said Mr Obama: "I remember when I first saw it.
There is a whole generation that thinks special effects always looked like how they do today.
"But it used to be... like the string on the little model spaceships."
Mr Obama also handed out medals to other renowned individuals, including sports writer Frank Deford, musician and music mogul Herb Alpert and playwright Tony Kushner.