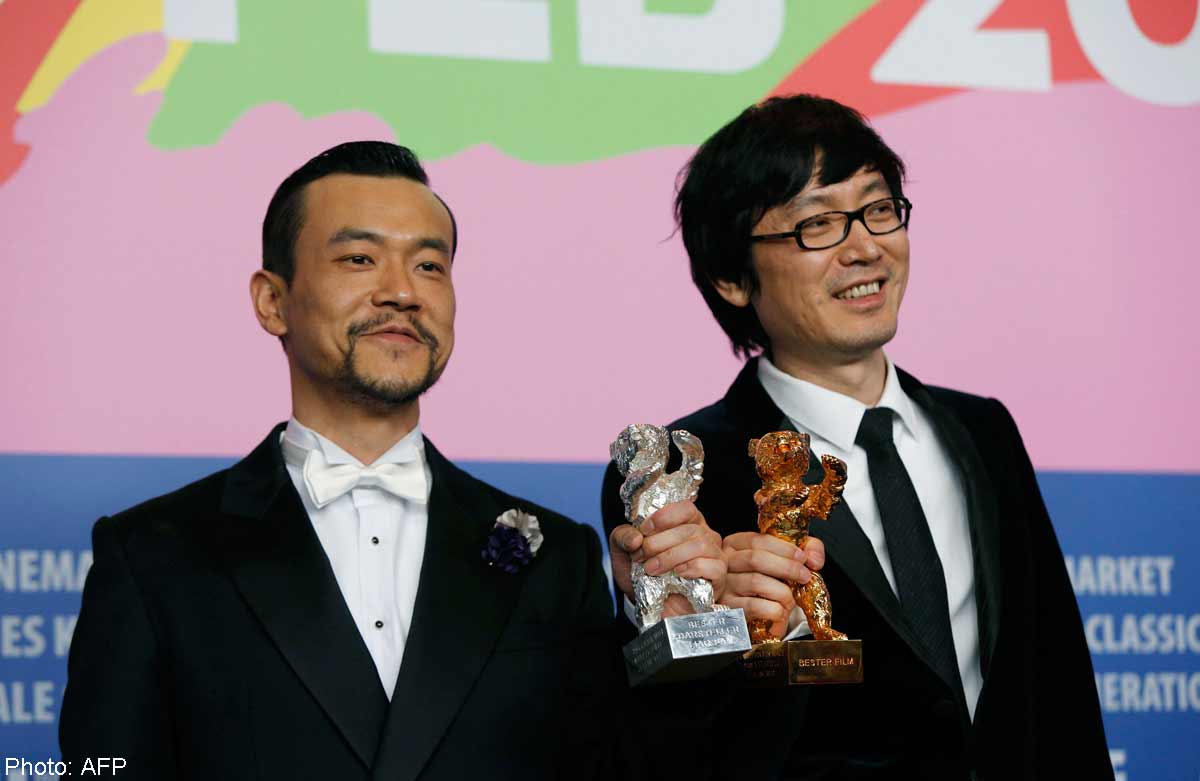 BEIJING - A top European prize for Chinese movie "Black Coal, Thin Ice" provoked curiosity and questioning Monday with the film not yet released at home and some asking whether political sensitivity might block it.
The film about a washed up ex-cop investigating a series of grisly murders won the Berlin Film Festival's Golden Bear award for director Diao Yinan on Saturday while star Liao Fan also took the best actor award. The film is virtually unknown to Chinese viewers but by Monday morning "Black Coal, Thin Ice" had shot to the top of the most-searched film-related topics on Sina Weibo, a Chinese equivalent of Twitter.
"Why is it that the films that win awards are always ones that I've never seen publicised?" wrote one microblogger, in a typical comment.
"The sensitivity of the theme and content of the film is high, so I don't know whether it can be shown in China or if the cuts will be too extreme," said another poster.
Some online cinema buffs compared the film's uncertain release to the controversy surrounding the work of another award-winning Chinese director, Jia Zhangke.
Jia's "Touch of Sin", which comments on violence and social inequity in China, won Best Screenplay at last year's Cannes festival but has yet to be shown on Chinese screens despite a promised November 2013 release.
A state media report at the weekend said "Black Coal, Thin Ice" had already received a government permit for screening with release possible in April or May this year. Chinese state television announced the wins in its main news broadcast but made no further comment.
Jia wrote a Weibo post on Sunday congratulating Diao - and was immediately flooded with responses from fans wondering whether his "Touch of Sin" will eventually be released in China.
"I just want to say that it's a sad thing that most Chinese people only find out about a Chinese director's film after it wins an award abroad," one user wrote in response to Jia's post.
"I used to think it was a pity that the State Administration of Radio, Film and Television didn't allow many films from abroad to be shown in China," the user added.
"Now I realise the real pity is that Chinese films themselves aren't allowed to be shown."