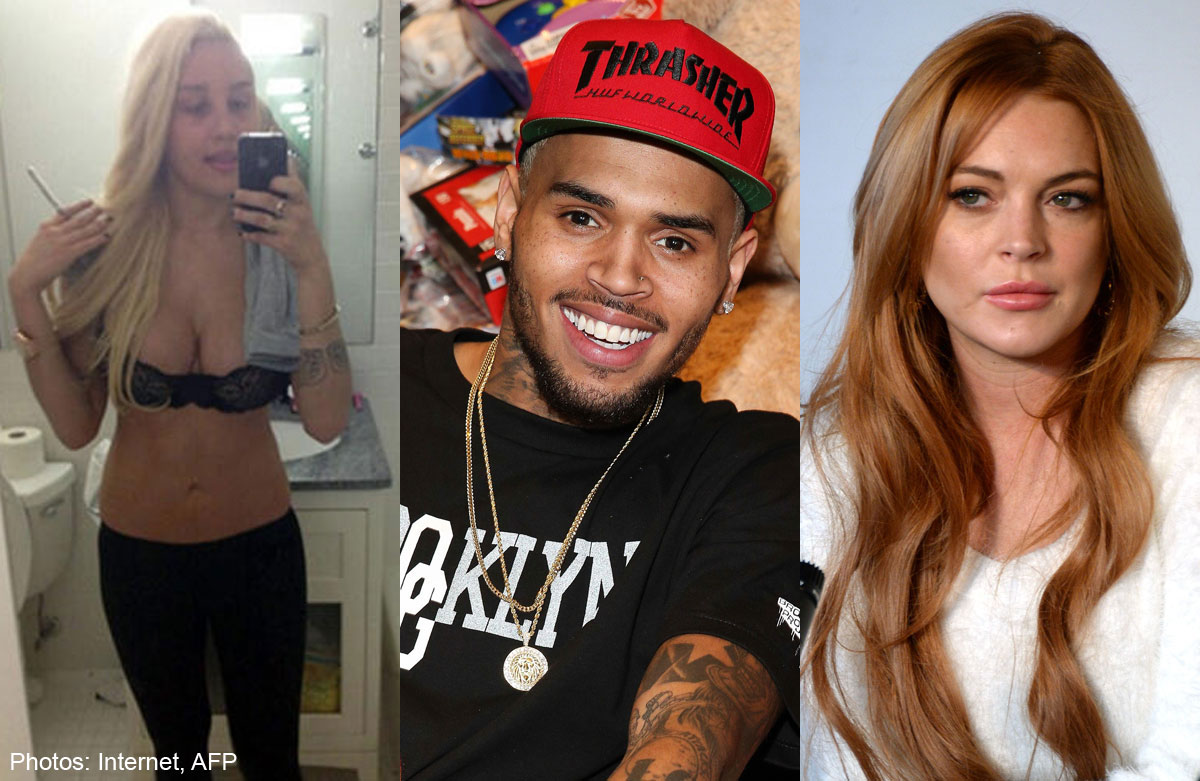 Amanda Bynes, 27
Former Nickelodeon star and role model to teenage girls in the 90s, Bynes was arrested in May last year for allegedly throwing a bong out of the window of her New York City apartment.
On Twitter, she is known for her rage attacks on celebrities such as Miley Cyrus and Zac Efron.
Bynes was discharged from rehab in December.
Earlier this week, E! reported that Bynes is ready for a fresh start after completing a week-long stay at Miracles Fitness Retreat in Utah with a mission to get fit and give her lifestyle a healthy makeover.
Chris Brown, 24
Will they never learn? Five years after hitting then-girlfriend Rihanna, the R&B star is facing the possibility of jail time for - what else - assaulting someone.
He was arrested for punching a man in October last year, while still on probation for assaulting Rihanna in 2009.
He's been in rehab since November, after throwing a rock through his mother's car window.
Through all his post-Rihanna misdemeanours, Brown has managed to get another two albums to No. 1.
His upcoming album, X, is supposed to be his last, according to a tweet from the star, but his "retirement" has yet to be confirmed.
Lindsay Lohan, 27
The cutie pie in The Parent Trap is now synonymous as the troubled teen star.
After a handful of blockbusters, Lohan fell victim to excessive drinking.
She has been in and out of rehab since 2006.
The actress, who has ploughed through drug addiction and legal woes, is set to make a comeback this year.
At a press conference on Monday, she announced that she would produce and star in a new movie called Inconceivable, set to start shooting in March.

Get The New Paper for more stories.