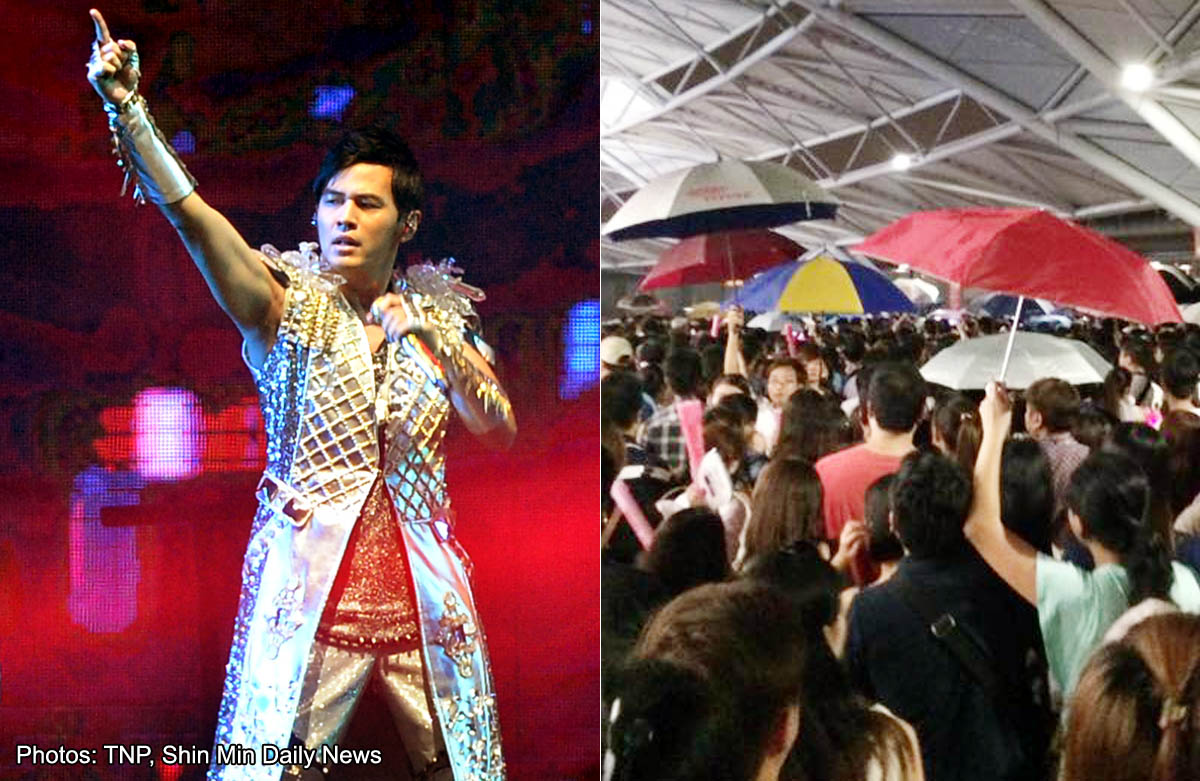 It was a wet affair for many Jay Chou fans who attended his concert at the Singapore Sports Hub on Saturday.
At least 20 concertgoers complained about having to sit in discomfort for more than two hours, as rain came in through an unsheltered part of the National Stadium and the retractable roof.
Teacher Irene Dai, 30, who was seated in Section 122, near Gate 9, felt the rain throughout the show.
"Water was dripping down before we sat. Halfway through, I could feel the rain getting heavier," she said, adding that she would not go for any other concert at the Sports Hub as the "setting is just not conducive".
Several others also complained on the Facebook page of the Singapore Sports Hub.
One said the area she was in was flooded. While the rain was the main gripe, netizens also lamented "the bad sound system and poor signage".
There was even a photo of people holding up umbrellas in the stadium.
The concert had been slated for Nov 8, but was postponed due to the ASEAN Football Federation Suzuki Cup, which started on Nov 23.
Such water woes are not new. In October, a leak at the Singapore Indoor Stadium in the Sports Hub drew complaints from tennis players here for the BNP Paribas WTA Finals.
Water had dripped onto the court after a downpour and towels had to be put on two wet spots.
While the Singapore Sports Hub could not be contacted yesterday, event organiser Multimedia Entertainment said: "We are aware of the feedback and believe that Sports Hub is working hard to resolve these issues."
jalmsab@sph.com.sg
akshitan@sph.com.sg

Get MyPaper for more stories.