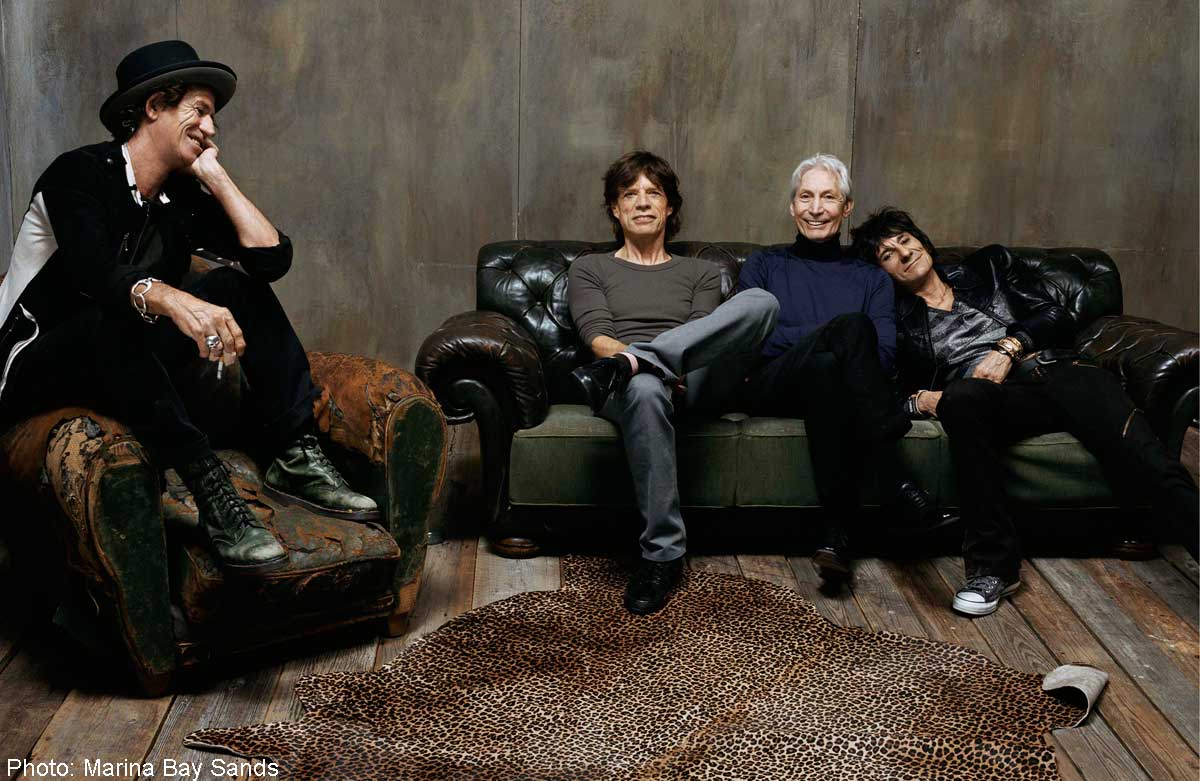 SINGAPORE - A simulcast of the show will be projected in high definition on a giant LED screen at the Marina Bay Sands Event Plaza.
The simulcast is being organised as part of the Marina Bay Sands Rocks Singapore music festival, held in conjunction with Sands for Singapore, the integrated resort's corporate social responsibility programme.
"We take great pride in giving back to the local community in meaningful ways through Sands for Singapore. By securing this live feed of The Rolling Stones 14 On Fire, we will give all fans the chance to enjoy the best of global entertainment... " said Marina Bay Sands president and chief executive officer George Tanasijevich.
The festival, which begins at 4pm, will also feature local veteran rockers including A-List (featuring Douglas O), John Molina & Kreuger, Zul Tania, Heritage and Jive Talkin'. The live simulcast of The Rolling Stones concert will start from 8pm.
Marina Bay Sands is also conducting a contest for two pairs of tickets to The Rolling Stones 14 On Fire concert.
Fans can submit creative video clips to the Marina Bay Sands' Facebook contest tab.

Get The New Paper for more stories.