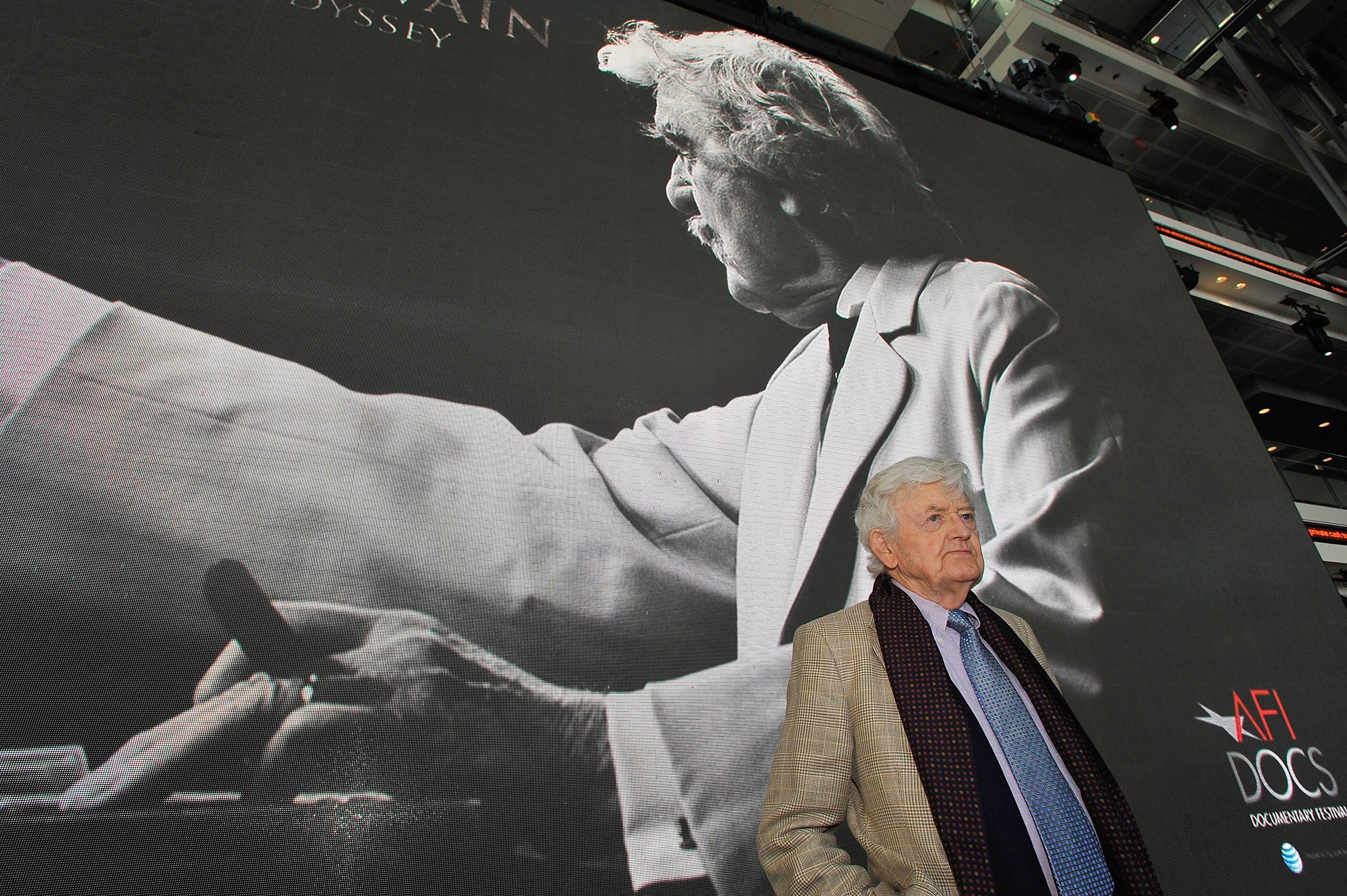 WASHINGTON - One of the world's top documentary film festivals kicked off Wednesday with a celebration of the iconic American actor who has immortalized Mark Twain on stage for 60 years.
Hal Holbrook, 89, was personally on hand for the screening of director Scott Teems' "Holbrook/Twain: An American Odyssey" at the kick-off of the five-day AFI Docs festival in Washington.
"I just can't thank people enough for coming together and putting this film together," the silver-haired thespian told a capacity audience at the Newseum auditorium prior to the screening.
Shot in black and white over five years, "Holbrook/Twain" portrays the actor from the perspective of the one-man show in which Holbrook reinvents himself as the late 19th century American writer, humorist and social critic who created Huckleberry Finn and Tom Sawyer.
"Mark Twain Tonight" is thought to be the longest-running solo act in theatre history, and Holbrook - who has performed it from Broadway to small-town America as well as 20 nations abroad - is still taking it on the road.
The film incorporates segments of the show, in which Holbrook, in a white waistcoat, moustache and false nose, reaches deep and effortlessly into his memory to flawlessly recite entire passages from Twain's substantial collection of writings.
But its central subject is Holbrook himself and how his lifelong commitment to "Mark Twain Tonight" - on top of the rest of his storied career in film and television - shaped his views on action and took its toll on his family life.
"I wanted this thing to be good, but I didn't want it to take over my life," he says at one point, reflecting on the fear he felt at the outset of the enduring project.
Fellow actors Martin Sheen and Sean Penn make cameo appearances in the documentary, alongside Holbrook's children over three marriages and a small posse of admiring Twain scholars.
Prior to making "Holbrook/Twain" at the behest of the actor's late third wife Dixie Carter, Teems directed Holbrook in the 2009 drama "That Evening Sun."
Eighty-four feature-length documentaries and shorts have been programmed for the 12th edition of AFI Docs, organised by the American Film Institute, which ends Sunday.