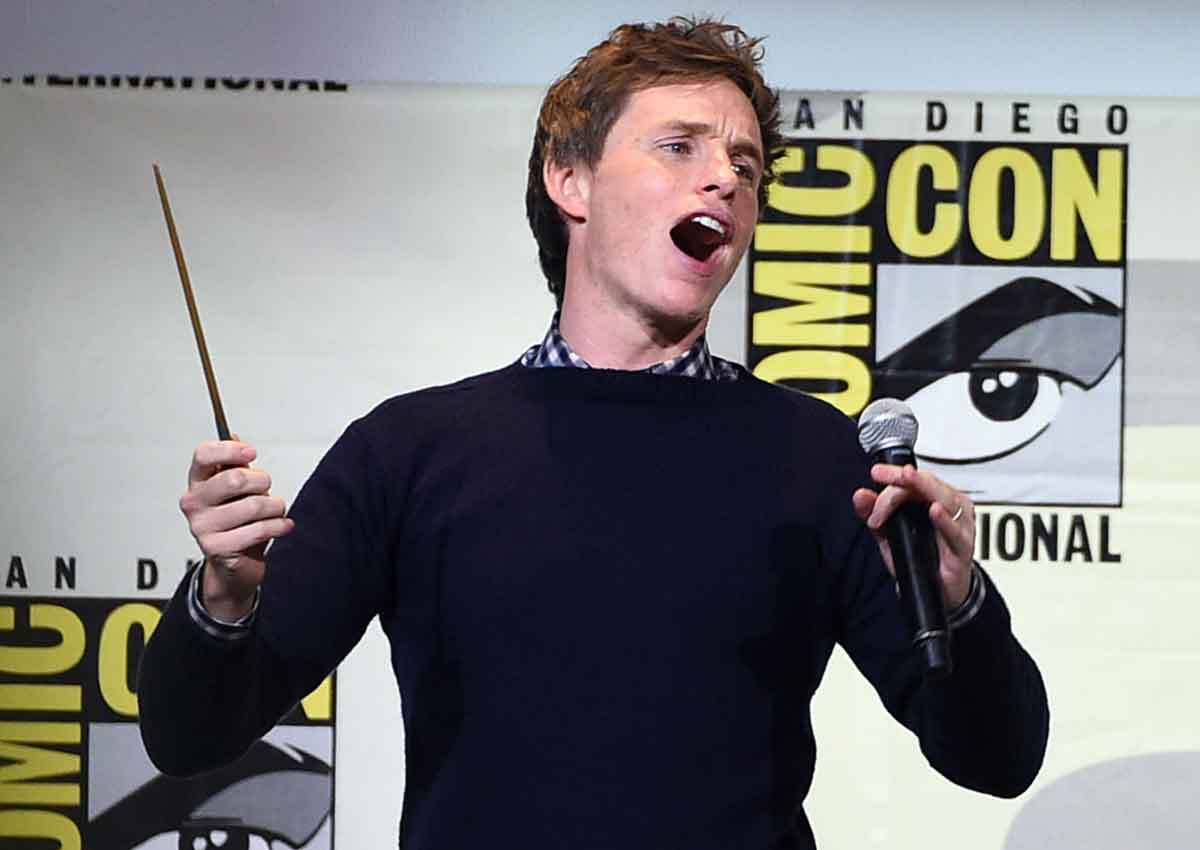 They came, and they conquered.
Warner Bros and Marvel Studios brought out their big guns at the recent San Diego Comic-Con, the annual gargantuan fanboy event that has become a platform for Hollywood movie studios to get people excited about their upcoming projects.
Fans were not disappointed as the two major studios went for broke, with Warner first out of the gate with three heavyweight DC movies - Wonder Woman, Justice League and Suicide Squad.
It also has the highly anticipated Harry Potter spin-off, Fantastic Beasts And Where To Find Them, along with fan favourite The Lego Batman Movie.
Over in Marvel's court, president Kevin Feige promised plenty to come and he was not kidding.
Their offerings included Doctor Strange, Guardians Of The Galaxy Vol. 2, Spider-Man: Homecoming, and even a brief tease of Thor: Ragnarok.
So who will reign supreme in this showdown between Marvel and DC superheroes?
WONDER WOMAN (JUNE 2017)
Marvel may have edged ahead with its superb range of superhero movies. But kudos to DC for giving us the first real superheroine in the flesh.
Gal Gadot was the silver lining as Diana Prince aka Wonder Woman in the disastrous Batman V Superman: Dawn Of Justice. The Israeli actress wowed again in the trailer of her standalone movie, simply titled Wonder Woman.
How can one woman be so elegant yet has no issues taking down an entire army? The scenes of her brandishing a sword, or wielding her Lasso of Truth, or stopping bullets with her shield - in a word, just amazing. Oops, that's two words.
CAPTAIN MARVEL (2019)
So what if Marvel announced that Oscar-winner Brie Larson will star as Captain Marvel in its first female-centric superhero flick?
Carol Danvers, an air force pilot who becomes Captain Marvel after her DNA is fused with that of an alien, may be one of Marvel's most popular female characters, but her story is not as sexy as Wonder Woman's.
And, let's face it, Larson lacks the same X-factor as Gadot.
VERDICT
Sorry, Marvel. DC wins this round.
FANTASTIC BEASTS AND WHERE TO FIND THEM (NOV 17)
Led by Eddie Redmayne, this movie is a long-awaited return to the Harry Potter universe, telling the story of how wizard Newt Scamander (Redmayne) tracks down an array of magical creatures in 1920s New York.
DOCTOR STRANGE (NOV 3)
Doctor Strange is a "left-turn in the Marvel Universe", dealing with the supernatural rather than technology and mythical beings.
Benedict Cumberbatch stars as the titular doctor, whose surgical career ends after his hands are injured in a car accident. He finds The Ancient One (Tilda Swinton), who opens his mind to all things magical. Of course, there's a bad guy who needs to be stopped.
VERDICT
It's been five years since the last Harry Potter movie. Will Potterheads take to a new series without the likes of Harry and company? Reactions to this and the Doctor Strange movie have been equally ecstatic, which is to say the jury is still out.
JUSTICE LEAGUE (NOV 16, 2017)
Director Zack Snyder's gloomy Batman V Superman was DC's answer to Marvel's The Avengers, but it failed to live up to the hype. His upcoming Justice League is much lighter. Ben Affleck's Batman, as depicted in the trailer, no longer grunts but delivers lines such as, "I heard you can talk to fish" to the ultra-serious Arthur Curry aka Aquaman (Jason Momoa).
GUARDIANS OF THE GALAXY VOL. 2 (MAY 4, 2017)
Director James Gunn revealed that Kurt Russell will be joining this sequel as Ego the Living Planet, who happens to be Star-Lord's (Chris Pratt) daddy. In the comics, Ego is literally a living planet and is one of the weirdest villains in the Marvel universe.
VERDICT
Let's bear in mind that Justice League is still helmed by Snyder, who's not noted for his sense of humour. Guardians Of The Galaxy is the left field in the Marvel cinematic universe, so this is going to be one interesting ride, especially after the mega success of the first movie. Money's on Marvel.
EZRA MILLER IN JUSTICE LEAGUE
There is no debate that Miller's Barry Allen aka The Flash is the best thing in the Justice League trailer. Clearly the comic relief of the movie, Miller nails the part of the energetic tech guru who also happens to have the gift of super speed.
TOM HOLLAND IN SPIDER-MAN: HOMECOMING
Marvel's new incarnation of Spider-Man, played by Tom Holland, stole the limelight in Captain America: Civil War. Cheers erupted at Comic Con when Holland went on stage to reveal how his Spidey flick will focus on teenage problems such as girls and homework, as much as on his superhero feats.
VERDICT
Both are charmers. Miller scores higher in the looks department, with women already going gaga on Twitter about his character. But Holland is a talented actor and is headlining a beloved franchise. Sorry, Miller. Blame it on Snyder if things go south.

This article was first published on July 26, 2016.
Get The New Paper for more stories.