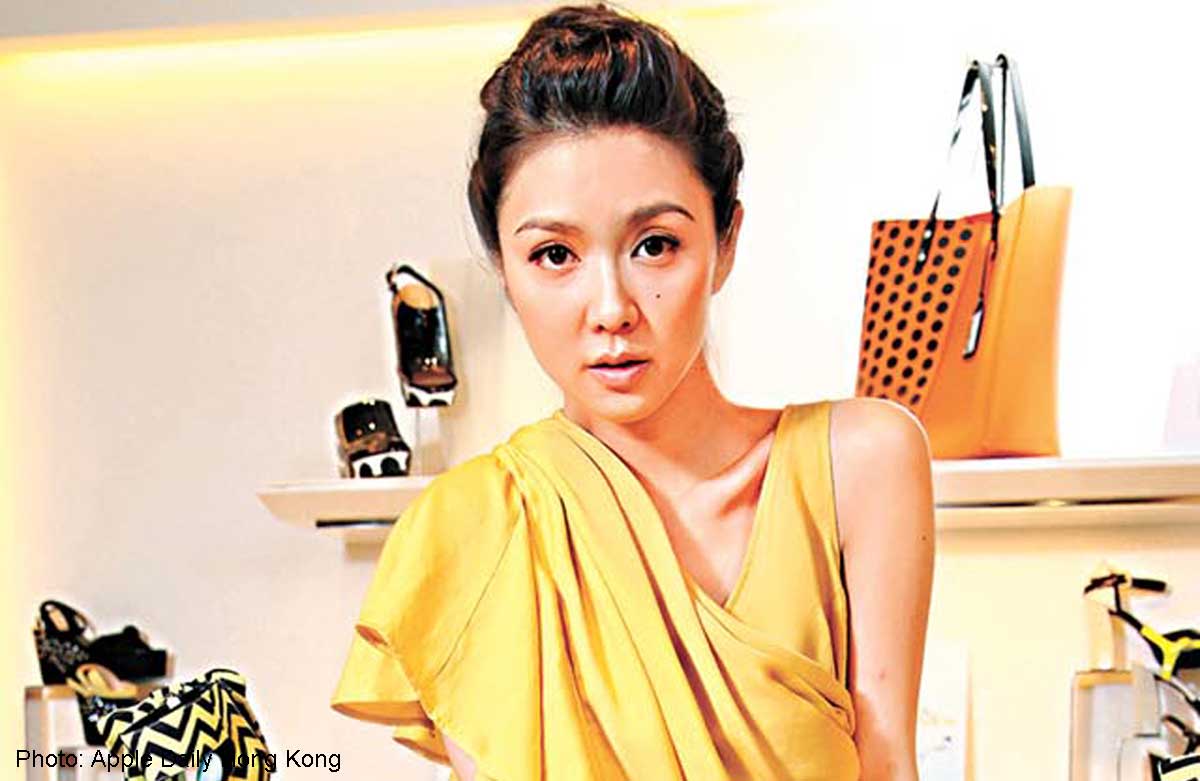 We could totally let loose, especially during the intimate moments. - Fiona Sit on acting with Ronald Cheng in Hello Babies keeyunt@sph.com.sg
She might be one of Cantopop's prettiest faces, but don't be fooled by Fiona Sit's looks.
The 32-year-old Hong Kong singer-actress has no problems hamming it up for the cameras with campy, over-the-top antics.
Outrageous bed scene? Childish fart gags? Bring it on.
In slapstick comedy Hello Babies, Sit and co-star Ronald Cheng deliver the movie's funniest sequence when their characters - a wealthy married couple - are forced to repress their sexual passions by a superstar midwife so that they can conceive a baby boy at her specified location.
Hilarity ensues as the pair, with their hands all over each other and just about to take their clothes off, are ordered by the midwife to hold back the intimacy and take their lovemaking to another venue.
"I've worked with Ronald before, so that made it easier for us to be daring," Sit told The New Paper in Cantonese.
"We could totally let loose, especially during the intimate moments.
"I remember that particular scene well because at one point, Ronald's head accidentally knocked against mine.
"It wasn't written in the script, but our director did not shout 'cut'. So we went on spontaneously with our lines. I must say our chemistry was very good."
For this interview, Sit sent her answers in an audio recording.
Hello Babies, also starring veteran comedians Eric Tsang and Sandra Ng, is distributed by Scorpio East Entertainment and is out on DVD. It showed in cinemas here this year.
In another memorable scene, Sit and Cheng are in bed having a farting competition, to see who is the loudest and smelliest.
"For this one, it was really tough holding back our giggles," she recalled.
"It was a cute, fun scene where we had to exaggerate our actions and facial expressions."
In Hello Babies, Sit may have landed herself a rich husband, but in real life, neither a guy's wealth nor good looks are important, said the bachelorette.
FAITHFUL
"I hope to find someone who is faithful, someone I can trust completely," she said.
"I'm a bit scared of rich and suave guys. I don't mean to stereotype them, but the chances of them being unfaithful are higher. Besides, I have my own money and I can support myself."
Her rumoured boyfriend is 31-year-old Hong Kong singer-songwriter Khalil Fong, with whom she has performed duets on several occasions.
They have been romantically linked since 2008, despite constant denials by both parties.
"Khalil is my soulmate," said Sit, who will be holding a two-night solo concert at the Hong Kong Coliseum next month.
"Though we have different religious beliefs (Sit is Christian and Fong is of the Bahai faith), we share a lot of similar values in life.
"When we hang out together, we can discuss questions of spirituality."
However, don't bet on seeing the two pak tor (Cantonese for dating).
"Both of us have never given it thought, because we're just too busy with our careers," she said.
"These days, I get to see Khalil only once a month, sometimes even less."

This article was first published on August 11, 2014.
Get The New Paper for more stories.