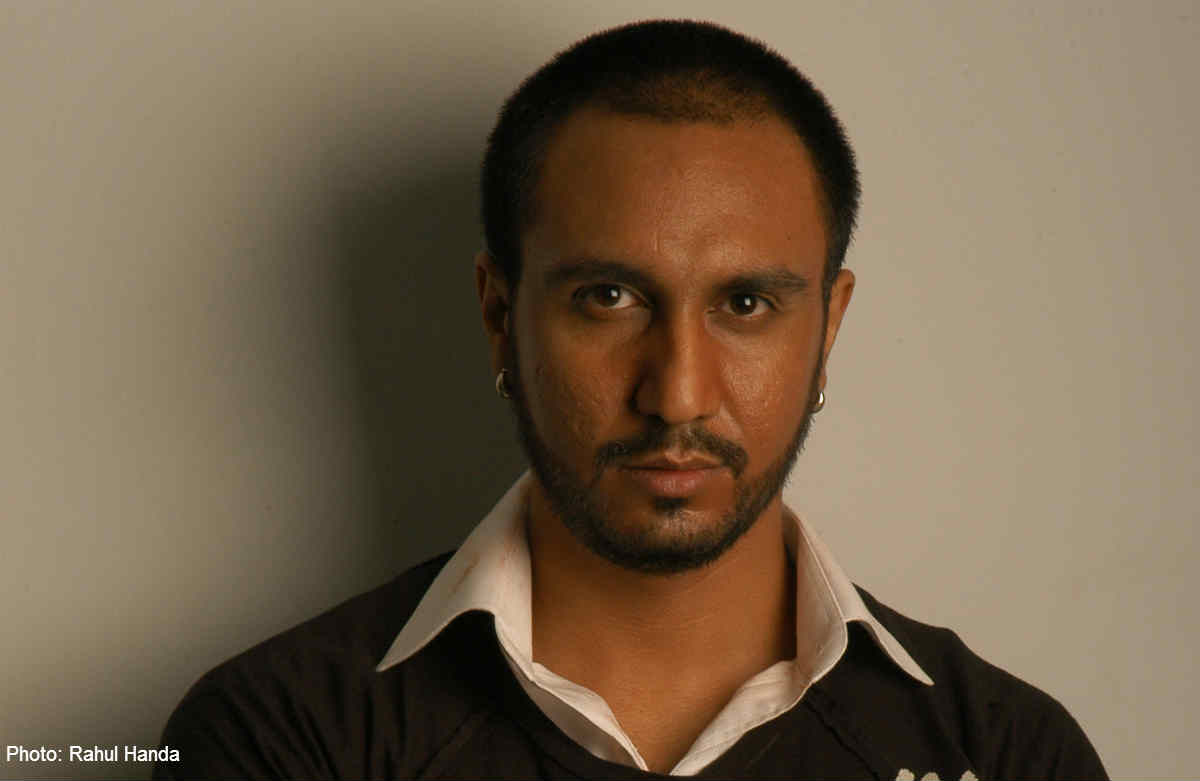 It all started with a teenage boy sneaking out to watch movies at night. Little did he know that a movie he watched on one such escapade in Singapore would change the course of his life.
"I remember it very clearly," said Rahul Handa, associate director and writer of the latest Bollywood release F*UGLY.
"It was that opening sequence where two couples walk into a pub and in a matter of seconds the pub blows up. The visual fades to black and that haunting music from U2 takes over. From that moment I was hooked," he continued.
He was talking about the 1993 movie In The Name Of The Father.
"That movie made such an impact in my life that I decided I wanted to make movies for the rest of my life. The direction is breathtaking. The acting by everyone was amazing, especially the part in the climax where Emma Thompson yells at the police commissioner who falsely imprisons Daniel Day-Lewis for the bombing. I always cry whenever I watch that scene. It will always be a film that will touch my heart forever," he added.
The 33-year-old reminisced about the five years he spent in Singapore.
"I moved to Singapore in the summer of 1992, when my dad, who worked with DHL, was transferred there.
"The food is amazing. I miss the chicken rice, baby kai lan, pepper crabs, fish head curry and nasi goreng. My mouth waters just thinking about all these dishes," he said, adding that what he loves about Singapore is that there is a variety of activities he can engage in.
Of course, the best thing was the ease in commuting around Singapore, he said.
Born in Kuwait, and after living in six different countries, Rahul graduated from Emerson College, Boston, with a major in film-making. He then moved to India, and worked in four different films as an actor, assistant director, associate director and, most recently, as a writer for the film F*UGLY.
Speaking of his inspiration for the story, he said: "I actually started writing F*UGLY at Emerson College. I kept listening to a lot of Marilyn Manson, and there was one particular song, Coma White, that I kept listening to over and over again. Suddenly, something clicked and I started writing the story.
"But I never completed it at the time. I just wrote maybe 15 to 20 pages. When I eventually sat down to finish it, it took me about 21/2 months to complete."
Did his experiences in Singapore figure in the story?
No, he said, but he is working on it.
"Well, actually believe it or not, there is a story that I am currently writing in which I have incorporated Singapore. Let's see how it shapes up," he said.
While it has been an exciting journey for Rahul, his story F*UGLY has been receiving mixed reviews from critics. But he is taking it in his stride.
He said: "This is my first major release and there is a lot that I still need to learn and improve on. Whatever the critics or the people are saying is something I'm just taking in. But, having said that, there are mixed reactions only as far as the critics are concerned; the people are liking it and I'm glad."
If there's one thing he has learned from F*UGLY that he can incorporate in his future projects, it is "to trust your gut feeling and stick to your convictions", he said.
"Honestly, it's been a tough and long journey. There were times I would wonder if everything would work out fine or not. But, thanks to my parents' support and them pushing me to succeed, I now feel that I'm half-way there," he explained. So what plans does he have for the future?
He said: "I am thinking of coming to Singapore sometime in December. I have fond memories of walking down Orchard Road and seeing the beautiful Christmas decorations... plus the sales."
In terms of his career plans, he said: "I'm writing something new. Plus I am collaborating with a couple of colleagues of mine on a few stories. Let's see how the future shapes up. But it definitely looks bright."
pgaya@sph.com.sg

Get a copy of tabla! for more stories.