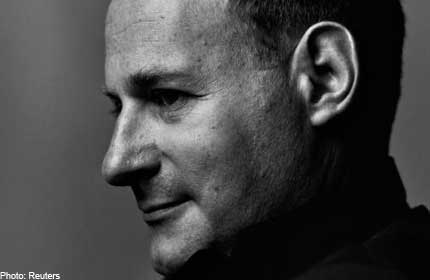 WASHINGTON - The Smithsonian American Art Museum in Washington said Friday it's ramping up its photography collection with the acquisition of 100 images from the late Irving Penn.
They include rare street photographs from the 1930s and 1940s, most of them unpublished, as well as images from post-war Europe and examples of Penn's iconic fashion, portrait and still-life photography.
In a statement, the museum's director Elizabeth Broun said the photos - gifted by the Irving Penn Foundation, which oversees the photographer's legacy - "adds breadth and depth" to its holdings.
The street photography - not a genre commonly associated with Penn - comprises images that he took in 1941 when he was crossing the American South en route to Mexico.
"They are very surprising and, in some cases, quite surreal," Penn's son Tom Penn, executive director of the Irving Penn Foundation, told AFP.
The Smithsonian American Art Museum began seriously collecting photography 30 years ago. Its holdings now range from antique daguerreotypes to cutting-edge digital work.
Penn himself donated 61 photographs to the museum - and another 60 to the Smithsonian's National Portrait Gallery - prior to his death in New York in October 2009 at the age of 92.
A major exhibition of about 160 photographs by Penn will tour the United States after its presentation in Washington in late 2015, reflecting the full range of his career.
"Not many photographers have covered every genre of photography" as Penn did in his lifetime, his son said. "It will be very exciting to see all these different visions (that originated) from one brain."