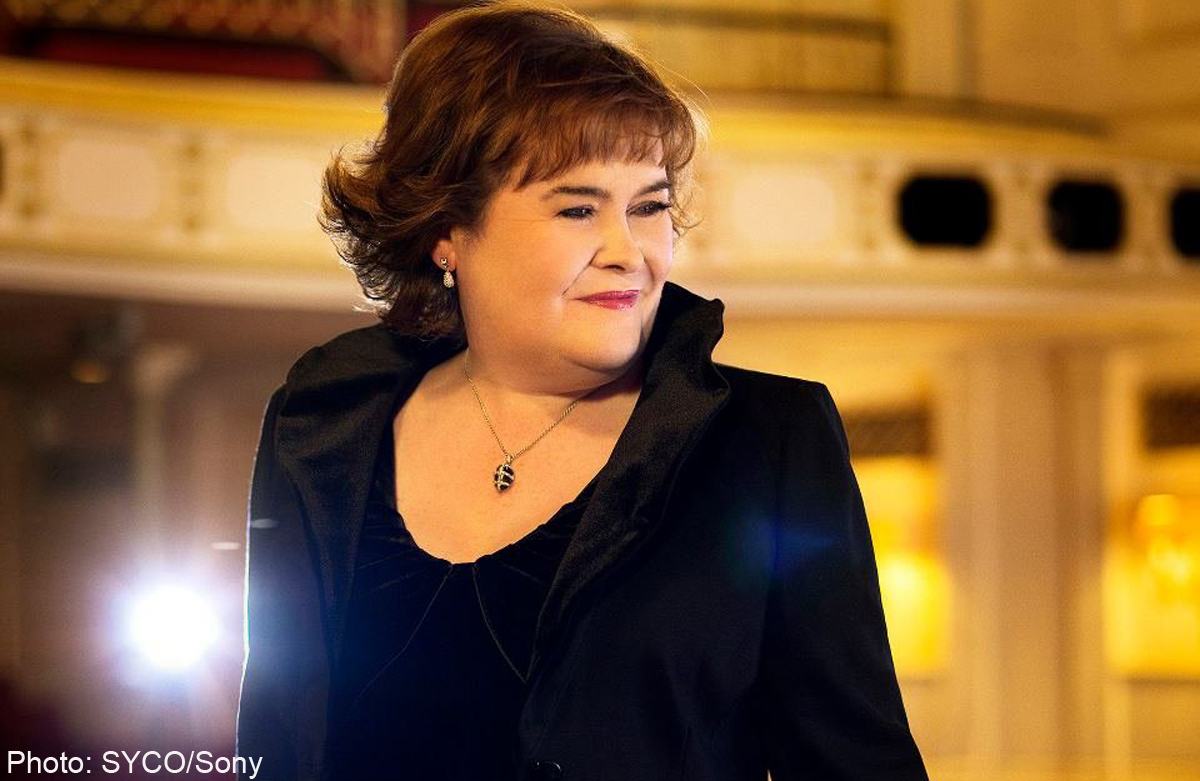 SOUND BITES
QUALITY STREET: A SEASONAL SELECTION FOR ALL THE FAMILY
Nick Lowe
Yep Roc Records
** ½
Our Santa: The avuncular one with a twinkle in his eye. An icon in the British new wave and punk rock, Nick Lowe lends an alternative spin to the Christmas formula, giving it "a brand new suit of clothes".
How high is the holiday spirit?: High on dry English wit. Lowe apparently brands Christmas albums as "tawdry and vulgar commercialism", and is determined to create original Yuletide compositions which have bite.
And so he waxes lyrical about being stranded in between flights in the jangly Christmas At The Airport, and croons about being A Dollar Short Of Happy. His covers are pithy, too, doing a laidback take on Roger Miller's Old Toy Trains and a bluegrass version of folkie Rise Up Shepherd.
Play it: When you feel like a misanthrope on Christmas Eve.
WRAPPED IN RED
Kelly Clarkson
RCA/Sony Music
***
Our Santarina: The original American Idol belts out on her first Christmas album of no-brainer classics and new tracks, as if released from years of factory servitude.
How high is the holiday spirit?: Higher than Jungfraujoch in the Swiss Alps.
Kelly Clarkson sails on her range to achieve Mariah Carey-esque peaks. She turns a cosy chestnut like Have Yourself A Merry Little Christmas into a powerhouse number, delivering the line "So hang a shining star upon the highest bough" as a sky-shattering missile. A Phil Spector-styled gloss is poured over the title track and Underneath The Tree, with Clarkson showing off that ridiculous mix of rarefied high register and blow-hard bluster. So confidently heartland is her approach, it doesn't matter if she's covering the wintry spiritual Oh Come, Oh Come Emmanuel or the jazzy Baby It's Cold Outside, it's the Clarkson brand fortified. She'll be clucking all the way to the bank.
Play it: At your next school reunion, as you size up one another and check out who's gone fat, bald, grey or ___________ (put your derisive adjective here).
A CHRISTMAS ALBUM
Bright Eyes
Saddle Creek
****
Our Santa: Conor Oberst, indie heart-throb and chieftain of Omaha, Nebraska, rockers Bright Eyes, recorded these festive tunes at his house with bandmates back in 2002.
Re-issued for wider release, this decade-old album proves how forward-looking he is.
How high is the holiday spirit?: High for indie anoraks who prefer their Christmas a little blue and maybe even sexily dangerous.
Oberst, then 23, was known for being a whiz kid who flitted between genres. And so your ears prick up at the industrial-folk version of Little Drummer Boy, infused with white noise and static; and a spectral, crackly Silent Night. These are juxtaposed with Maria Taylor's pristine, acoustic strummer White Christmas.
Part-naive, part world-weary, this still sounds supremely fresh.
Play it: After you get sick of the big-lunged Kelly Clarkson.
A MARY CHRISTMAS
Mary J. Blige
Verve/Interscope
***
Our Santarina: Mary J. Blige joins producer-Svengali David Foster for a sometimes soulful, sometimes lounge-cruisey ride through what sounds like Disneyland.
How high is the holiday spirit?: Higher than the candy towers of the Sleeping Beauty Castle. Blige, who says she does not want any more drama, comes across as a guru-sista.
Little Drummer Boy has the pomp of The Lion King, with Blige pah-rum-pum-pum-pum-ing amid brisk percussion and a church choir to take you to Harlem and back.
She next turns Rudolph, The Red-Nosed Reindeer into a big-band shindig, with trumpets tooting as if Tinker Bell has gone mad.
Celebrity pals pop up: Jessie J enunciates every vowel in the over-egged Do You Hear What I Hear?, and Blige duly obliges. But it's When You Wish Upon A Star which cements the stellar cred. Barbra Streisand waltzes in and unleashes her Barbra-ism as Blige surely weeps with joy.
Play it: At a lip-synching session.
SNOW GLOBE
Erasure
Mute/Love Da Records
***
Our Santas: Andy Bell and Vince Clark, the 1980s English synth-pop duo who have become the elder statesmen of the neo-synth-pop revivalists.
How high is the holiday spirit?: As high as you can hang the mirrorball. Typically, Snow Globe is all over the place - the blokes shoot lasers and sing praises of Jesus. But then you don't expect anything less from Bell, who always emotes as if he's Pet Shop Boys' less-favoured cousin. In Silent Night, they glide on synths to heaven as if reunited with Divine, the late drag queen from John Waters films; and in White Christmas, Bell croons on an incongruous loop of squeals and squelches.
Play it: A beach party.
HOME FOR CHRISTMAS
Susan Boyle
Syco/Sony
** Our Santarina: Susan Boyle lets her operatic voice sail away into Enya-land, away from those nasty bullies of her youth.
How high is the holiday spirit?: As high as the bird can see. After all the trials and tribulations she's suffered, there's nothing insurmountable for Boyle to achieve. She has the honour of being the first Brit artist to record an eerie, posthumous duet with Elvis Presley, trading verses on O Come, All Ye Faithful. So cynics, stay away.
Johnny Mathis joins her in a treacly cover of his 1975 hit version of When A Child Is Born, with strings and drums hitting every note. Therein lies her unique selling point: She won't move mountains, but she will glide over them like the rain after.
Play it: When you can't sleep.
kaichai@sph.com.sg

Get a copy of The Straits Times or go to straitstimes.com for more stories.