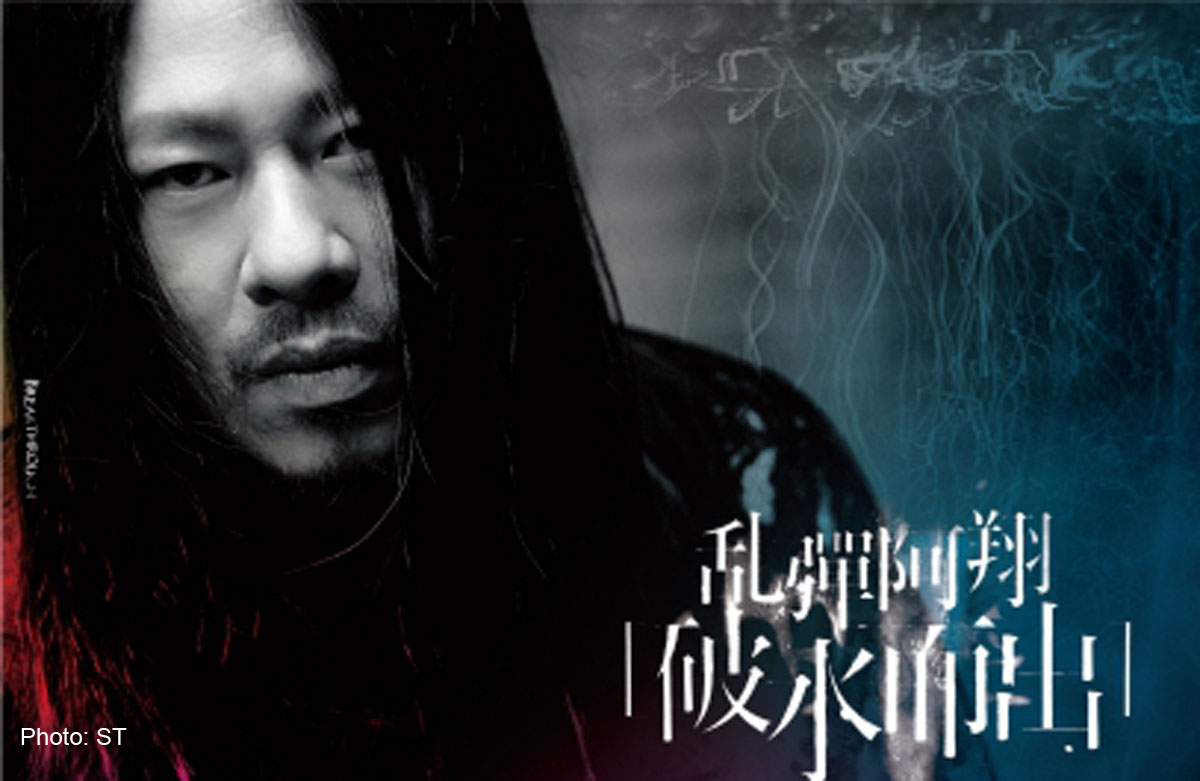 Breakthrough is an album that ruminates on man's relationship with nature, says Taiwanese singer- songwriter Luantan-Ascent, 43, of his latest work, now out in shops.
The album is divided thematically into two parts.
The first is below the water and the second is above.
He says over the telephone from Taipei: "That's why you have to break through the water. It's about this earth and how everything is connected."
On Out From Water, he muses: "The sky is blue, the sea is bluer/The sea is broad, the land is broader/The land is wide, the sky is boundless."
Man's relationship with nature is far from idyllic though.
Harmony has been upset by a reliance on technology and our attempts to manipulate nature, he laments. "Because technology is so convenient, time has sped up for us. We have forgotten about process and how to cherish something."
And technological advancement can be a vicious circle. As an example, he points to indiscriminate use of antibiotics leading to medicine- resistant diseases, which leads to the need for ever more potent drugs.
It sounds like a message of doom and gloom, but the album throbs with vitality and is far from depressing, in part because of the striking animal imagery used.
He says: "On some levels, the essence of animal existence is similar to that of man's. I wanted to make that connection and using animals to illustrate a point makes it less serious, I guess."
The musician was born Chen Tai-hsiang and Ascent is the anglicised version of A-hsiang.
Luantan is a reference to the rock band he was formerly with as lead singer and guitarist.
They released three albums and won Golden Melody Awards for Best Vocal Group in 1998 and 2000.
Luantan disbanded after their third album in 2000, Zou Ma Deng (which means lantern with carousel of paper horses).
The parting of ways was clearly amicable since A-hsiang held on to Luantan in his solo moniker.
He says: "It was easier for people to remember, since A-hsiang could refer to so many people.
Adding Luantan made it easier, no complicated reasoning to it."
As a solo artist, he has continued the winning ways of his band. In 2012, he won Best Male Vocalist at the prestigious Golden Melody Awards for Let You Replace Me, a collection of songs and instrumental pieces he wrote for movies and TV over 10 years.
"As I was working behind the scenes, it helped to remind people I was still doing music," he says.
The move towards television and movies began in 2002 when director Wang Ming-tai approached him to work on the film Salty Soy Milk.
In one form or another, Luantan- Ascent has always been working in music and it does not seem to have crossed his mind to do anything else.
Asked about his marital status, he laughs and asks: "Does that have anything to do with music?"
To him, the most important thing is to be able to release his own records. He says: "When you release your own album, you communicate whatever you want to say through it.
"My goal now is simple. I want to continue playing about with music and to challenge myself and take on things that are unfamiliar to me."
Breakthrough is out in shops.
"That's why you have to break through the water. It's about this earth and how everything is connected."