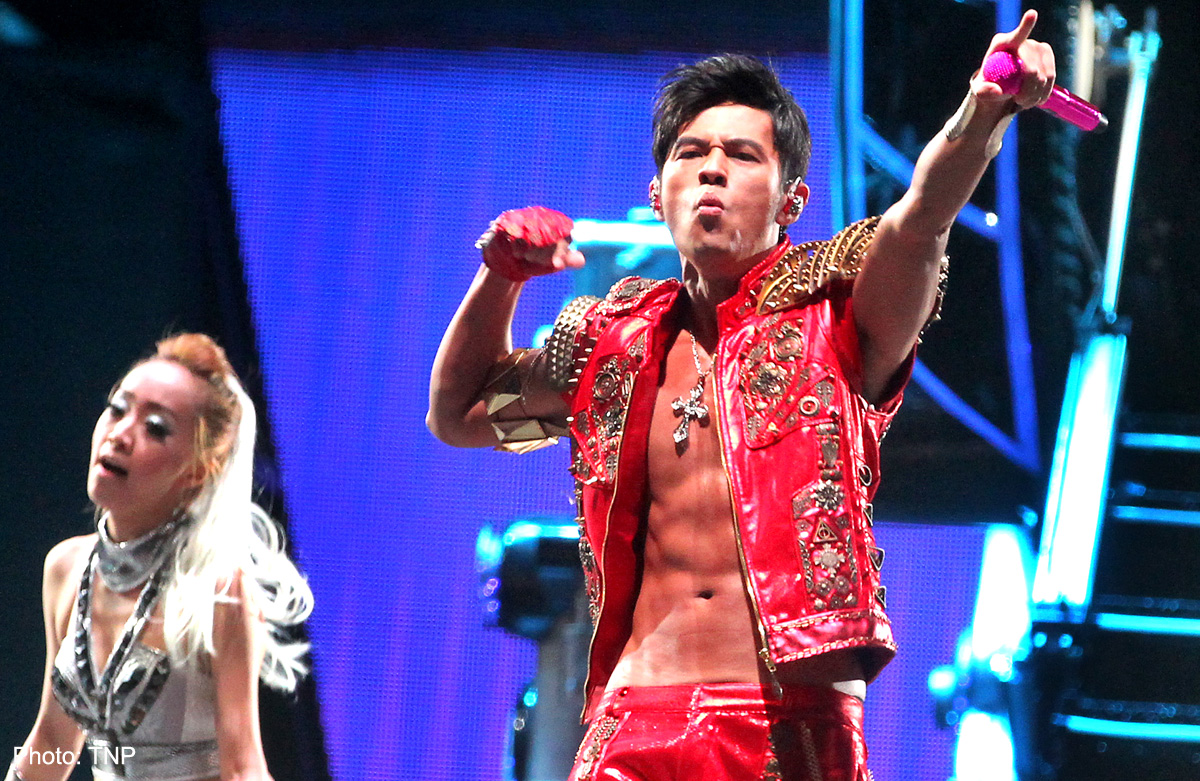 His Opus II Concert will be held at the new arena on Nov 8. According to concert promoter Multimedia Entertainment, this is a continuation of his Opus tour which came to Singapore last June. A spokesman promised the upcoming outdoor gig will boast all the bells and whistles of spectacular stage sets, giant video screens as well as performances of tracks from Chou's upcoming 2014 album.
Go to The Straits Times Communities Entertainment for more stories.
Here's a statement from The Singapore Sports Hub:
The Singapore Sports Hub today announced a line-up of local and international sporting and entertainment events that will take place at the Singapore Sports Hub throughout 2014.
With the support of the Football Association of Singapore (FAS) and the Singapore Rugby Union (SRU), the Sports Hub will bring world-class sporting events such as a new rugby concept: World Club 10s in June, Singapore vs. Malaysia football match in August and the AFF Suzuki Cup at the end of the year.
Sports enthusiasts can also look forward to other regional scale events such as the Southeast Asia Swimming Championships, 9th Asian Netball Championships, OUE Badminton Open, along with marquee events including Singapore Swim Stars and the Women's Tennis Association (WTA) Championships.
Music fans can anticipate a diverse range of entertainment events ranging from artistes like American sweetheart, Taylor Swift, to Taiwanese superstar, Jay Chou, who will light up the stage for the first time at the National Stadium, along with the highly acclaimed Singapore Chinese Orchestra, among many others. Most events will take place from the second half of the year at the Singapore Sports Hub - scheduled to open progressively from April 2014.
SportsHub Pte Ltd Chief Executive Officer, Philippe Collin Delavaud, said: "As we enter into the final stages of this iconic development, we are pleased to share an exciting line-up of events that offer something for everyone. Beyond spectator events, the Singapore Sports Hub will offer community programming, sports experience initiatives and public facilities open to all, young and old. For those looking forward to international entertainment acts, Sports Hub will soon host some of the biggest names at our world-class facilities. We are looking forward to opening our doors to the public and showcasing all that the Sports Hub has to offer."
In addition to FAS and SRU, other National Sports Associations including Netball Singapore, the Singapore Swimming Association and the Singapore Badminton Association will also be playing their home games at this state-of-the-art facility. Both FAS and SRU presidents spoke with enthusiasm about their associations impending move.
FAS President, Zainudin Nordin, said: "We are pleased that football will be among the sports that will be featured at the new National Stadium, and we look forward to hosting Malaysia for the opening match at the Stadium on 8 August, which will serve as an excellent prelude to our National Day celebrations. We are in the midst of finalising details of other upcoming matches with our partners, including events promoters, and we will make the necessary announcements in due course.
From the footballing and community perspectives, we would want to play as many international and friendly matches as possible at the new 55,000-seater venue, both on FIFA and non-FIFA dates, whenever possible and practical. We look forward to working closely with our partners, including SportsHub Pte Ltd and events promoters, to organise more football matches for our fans."
Reflecting Mr. Zainudin's sentiment, SRU President, Mr. Low Teo Ping said: "We have had many rugby events since the last Singapore 7s in 2006. Yet they have all not have had the same luster the grand dame (Kallang Stadium) had provided. We hope to reignite the Singapore spirit with the Kallang roar and Kallang wave as we support Team Singapore Rugby and make it possible to watch world-class events at affordable prices for all Singaporeans and people in Asia."